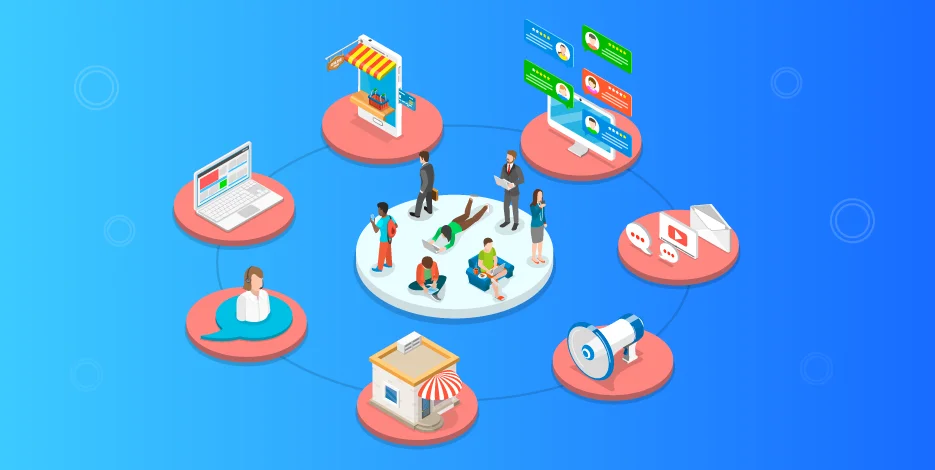 It might seem like switching your current PBX system to a cloud system will be fairly easy, which it maybe if you are quick and tech-savvy, but some people may need some instruction on exactly what they need to do. Converting an entire PBX system to the cloud can be very hard work, and it comes with its downfalls for sure, but it can be beneficial to your company. Even if this is something that is new to you, being well organized and prepared can help lessen the aggravation this transfer can sometimes cause.
What is PBX
The term PBS stands for Private Branch Exchange. This is the way the, up until now, businesses have communicated with each other inside the company and the outside world. There are different kinds of PBX systems, however, they have a lot of drawbacks that cloud systems do not have. PBX has limited potential, allowing only a certain number of outside and inside telephone lines.
What are cloud phone systems?
Cloud phone systems are like PBX phone systems except they are cheaper, and they have a lot more potential than PBX. Cloud-based systems work from the internet, so you do not even have to be in your office to make phone calls with this type of system. Some cloud-based systems even offer you apps to be able to call when and wherever you like.
Different cloud systems
There are different kinds of cloud systems, which is something you definitely need to look at before switching to anything at all. If you have a really big business you will probably want to go with an OmniChannel system. This is basically the whole reason you would want to switch your business from PBX to cloud in the first place. OmniChannel basically improves business by allowing them to save information for future use. It kind of works like a Google search system, as in, when you look something up and it gets saved so it's easier to find the next time you need it.
Why should I switch from PBX to cloud?
There are several reasons that your business should make the change from PBX to cloud.
More businesses are switching to cloud services – As more businesses switch to cloud service less effective equipment and service will be available for PBX systems.
Legacy equipment will eventually become obsolete – Once most of the businesses around you move to cloud systems, newer PBX equipment will not be available.
Fewer upgrades will be performed on the older systems – Once PBX becomes obsolete there will no longer be equipment and service upgrades.
Cloud has more options than PBX – Cloud is fully customizable, an option that is not available with PBX.
Where should I begin?
The first thing you are going to want to do is to gather a team together for this transition. You will need people like an IT Leader/Expert, Company Managers, and Project Managers. Each one of these people will serve an essential function within the company to help with this process.
IT Leader/Expert
If you do not already have an IT person you may want to look into hiring one or contracting one from another source. This is a very technical transition and you are going to need someone who knows tech, and who knows how to follow important instructions. Your IT professional should know exactly how to work with the could service and should help to make the transition smoother for everyone involved. They are also there to help if there are any kinds of technical issues with the system and know the tech jargon when speaking to support.
Company Managers
Company managers are there to help direct the move. They need to make sure that any changes that are implemented are along with the same goals that the company has. They also need to make sure that this technical change is going to be better for the company.
Project Managers
Project managers are the ones that handle all the coordination tasks and resources. It is the goal of the project manager to make sure that all meetings are kept and arranged, and that all lines of communication are open. It is their job to hold everything together and assist the company managers and IT Experts as much as they possibly can.
Related: The Definitive Guide to Skyrocketing Your Project Management Skills
How should I introduce my new employees to the system?
Introducing anyone to a new way of things can be difficult after using one way for so long, but there are solutions to the problem. You should always have a plan set up prior to changing systems about how to train your employees. Your employees should also know about the change well before it happens. Here is a shortlist to follow to help your employees go through this change a little easier.
Inform your employees of a possible change through interoffice memos and alerts – As an employee of a company you want to know when your work is going to upgrade anything. You will also want to know how these upgrades will be affecting you as an employee. An inter-office memo will help to alert your employees that a change might be coming. This will help them to be more prepared when it happens.
Have a meeting to inform your employees when a decision has been made on the changes – Once your team has decided on what company to go with, and what this exactly means in the way of changes, you should have a meeting. Let your employees know exactly what is going to happen and what changes will be made. Let them know what the new phone company will be so they can do some research for themselves and give them the date of the next meeting.
Have a meeting to inform your employees of training dates for the new system – Once everything is locked down and you have a date that everything will be switched over you need to have a meeting about training. You should let your employees know that training will be available, and the dates that it will be available.
Have training for the new system prior to implementing it – have some training sessions on the new system before it gets fully implemented. Knowledge of a new product is key to using it correctly. The better your employees know the system the better they will be able to use it.
Have your best employees keep an eye on the other employees once the system is implemented – Once the system has been installed for use, the first week you should have your more experienced employees keep an eye on the ones who may not be comfortable using the system yet. Sometimes employees learn better from other employees rather than trainers.
Related: How To Avoid Mistakes When Hiring Temp Employees
What else do I need to do for this switch?
Once you have your team and your employees well on the way to being trained you have a few more things to do before you fully implement the change.
Understand the needs for different spaces and different types of communication – Each different area and each different communication type is going to have its own requirements. Public use phones in the office will not have the same configuration as the ones for the employees. Fax machines are also on a different system and will need to be configured with the cloud system. Special circumstances should be taken into account when setting up conference rooms as well.
Document all network changes – You will need a number of diagrams that show how things are going to possibly be ported and what devices are going to be used. Device settings should allow for optimal quality of service (QoS), accounting for possible, latency, jitter, and other issues.
Understand security requirements – Security is one of the most important things for your company. You should never switch to a system that is going to compromise company security. You should research all of the potential security vulnerabilities for the type of hardware and software that you will be installing. You're going to want to make sure that the company you are going with is going to keep your private information private.
Plan for bandwidth – Planning for the proper capacity for your company can be a difficult task. You need to keep in mind how many people in your business are going to be on the phone at one time. How many fax machines are going to be running, and how many people are going to be on the internet at once. You are going to have o figure out if the cloud company you are going with will be able to support all of your needs.
Determine potential company growth – A company's goal is normally to grow bigger and bigger. This is something that you need to account for when planning for the changeover. If your company is growing fast and you are going to have 100 new employees next month, this is something you need to take into account.
Review and document your call flow – You need to review your call flow for a few days prior to making decisions about your new cloud company. This is so that when you are speaking to the company you can tell them how much volume your business has per day. This affects other decisions that you may need to make when making the decision to switch from PBX to the cloud. One of these decisions is the bandwidth you are going to need.
Research and know what numbers are porting – A list of all the numbers you are going to be using for this system need to be written down. This can take a long time to compile, but it is needed. If you don't port all of the numbers you need to be ported, it may be a slight pain to try and add them later.
Research call center terminologies – You should always be up to date on the system you are going to be using. This means you should be up to date on all the terms needed during the switch. These terms should also be taught to your employees during training. Not all of them are needed all of the time, but there are some basic terms that everyone should really know. Check out some of the more common terms before making your big switch.
Determine your costs – Cost is one of the biggest things in business that needs to be determined. You need to figure out what it is going to initially cost you to switch over. You also are going to need to figure out what this change is going to cost your business in the long run. You need to make sure that this whole change is going to be cost-effective for your company.
Organization is the key
The more organized that your company s before it implements any kind of PBX to cloud change the better. Line all your ducks in a row prior to making any full decisions. The more organization you have, and the more ready your workers are for the changes, the smoother the whole process will be. It is a difficult and slightly long process by the time the whole thing is completed. Your company should be as ready for it as they can possibly get.
Related: How to Build Your Business Credibility without Breaking the Bank
Is my company ready for the switch?
Do you have everything lined up? Have you dotted all of your I's and crossed all of your t's? Do you have your team ready and have you done your research on potential companies? Carefully go over everything that you have read here and as long as you have about 50 percent of the things in this article completed, your transition should be fairly easy.
In conclusion
Switching to cloud phone service from PBX is probably the best option that you have. As long as your company is well organized and ready for the changeover, it should go fairly smoothly and simply. It is imperative that you begin the switch as soon as you can because soon, PBX will be a thing of the past. You don't want your company to be so behind that they are not using the cloud for their phone service. You need to stay with the times and make sure that your company is as up to date as possible.