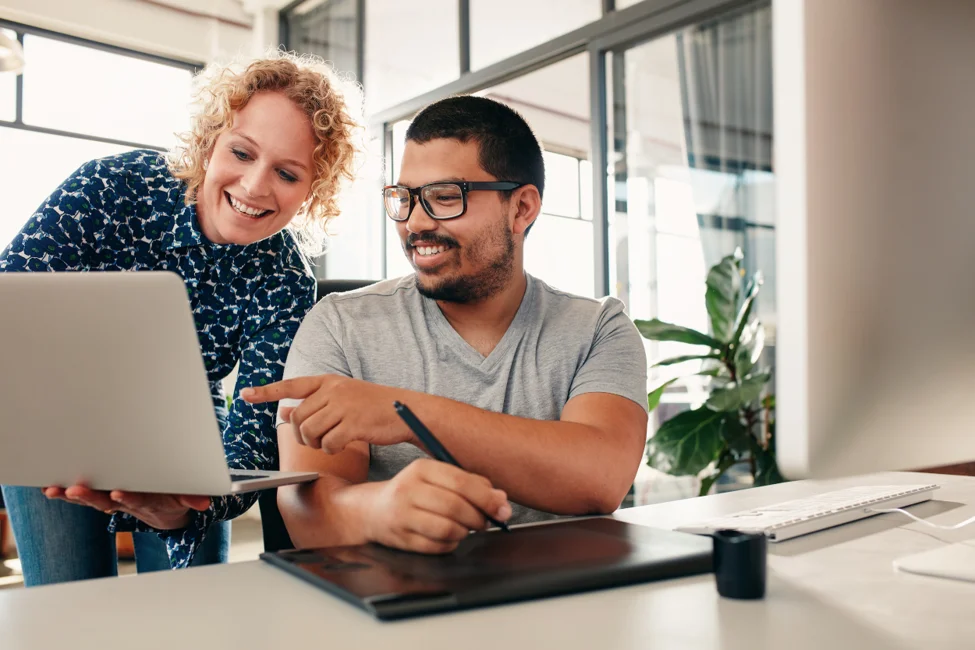 Have you been considering hiring an ERP consultant to help improve your business processes? Or you want to know the exact roles and responsibilities of an ERP consultant so that you can make an informed decision before seeking their services?
Companies all over the world are looking for the best ways to improve their business processes. Fortunately, the latest advances in technologies are allowing both small and large businesses to meet and exceed their goals and objectives in many cases.
In fact, some of the most beneficial modern-day business systems that have been designed are focusing solely on improving how companies are running their operations. Also, one of the most advantageous is accomplished by integrating ERP or Enterprise Resource Planning systems into their processes.
The roles and responsibilities of an ERP consultant are to manage the overall lifecycle of ERP implementation beginning with having a perfect understanding of the business processes down to its project management and crafting of different phases of the ERP implementation.
In case you are wondering why companies are integrating ERP systems in their daily business operations, please note that many of these businesses are integrating ERP systems in their operations for a number of different reasons and purposes.
Related: The Edge that Automation Gives to your Accounts Payable Operations
Therefore, before these systems can be incorporated into a company's processes, they may need to solicit the help of an ERP Consultant.
ERP Consultants are trained to help companies improve their processes in the following 4 ways.
1. Serves as Liaison to Choose the Best ERP Solution for their Clients
When a client hires an ERP Consultant to work with their company, the role that they play is often very diverse in nature.
However, one of the first things that these consultants usually do is to work directly with their clients to identify manual processes in the operation that should be automated first. These types of automation projects will help the workgroup to save time and money, while also increasing the company's profit margin.
2. Make Suggestions to Improve Weaknesses in the Process
After an ERP solution has been designed and implemented in any organization today, these systems are reviewed, assessed and monitored for issues that will need to be corrected or updated.
Therefore, whenever a CSS ERP consulting services are involved in the process of maintaining a recently implemented system, they usually work with the staff that uses these systems to ensure everything runs timely and efficiently.
For instance, if there is a duplication of effort in any part of the process, the ERP consultant will assist the staff in identifying and eliminating the extra work from these processes as quickly as possible.
3. Makes Sure the ERP Solutions Are User-Friendly
When an ERP consultant works with these kinds of projects, the experience that they bring to the table can be invaluable. For instance, when a new ERP solution is integrated into a large company's processes, the ERP Consultant can work with every area that is involved to better refine the processes used to do the work.
Related: Unique Ways to Simplify Accounts Payable Operations with Invoice Policy
To make sure the systems can be used effectively and efficiently by each person, they will also review each application for its user-friendliness. The main goal that the consultant normally focuses on is providing each user with a superior user experience so that the work can be done with ease and without making any unnecessary mistakes.
4. Helps in Strengthening Supplier Relationships
When the ERP consultant becomes familiar with their client's systems and the systems of the suppliers that they work with, they can review each for weaknesses that need to be addressed. The consultant's primary role in this area is to identify different ways to fix manual and systematic problems that cause costly errors in the processes.
By identifying the needs of both the company and its suppliers, ERP consultants can help to create an enterprise resource planning solution that will facilitate better communication between each.
For instance, if data is missing and needs to be added to the enterprise resource planning, the ERP consultant can make the appropriate updates in all of the applications that are required. (i.e. additional data to speed up company shipments).
Related: How SL Account Management Helps Post-Secondary Graduates
These points above are the 4 reasons why your company needs an ERP consultant if your goal is to improve your business processes.