How can one use artificial intelligence in email marketing? In what ways have AI reshaped online marketing? How can a newbie e-commerce business owner profitably use artificial intelligence to up his email marketing game and improve sales? And how is Email CopyDyno disrupting copywriting and email marketing all at the same time?
Artificial intelligence is really shaking our world, catching people's attention and creating several benefits for businesses.
One of the benefits of artificial intelligence is the way it is making email marketing more effective and efficient. AI has improved the way marketers and developers create engaging email campaigns.
Artificial intelligence is really making huge waves on the digital marketing front, especially in the area of email marketing. 
We currently have several email marketing tools that already have AI integrated into their platform. A global report has it that 49% of companies are now using some form of email automation and this figure is expected to rise in the coming years.
Unfortunately, only very few people know little about how they can apply AI in their email marketing activities and these few that have used it can make boast about how artificial intelligence has revolutionized their email marketing campaigns.
When artificial intelligence is used in email marketing, it helps businesses to determine who to send what and when. How AI works in email sequence automation is that it helps to predict the right time and content that will fascinate customers. This is one thing any serious internet marketer can't trade for anything else.
How Do You Use Artificial Intelligence in Email Marketing?
There are different ways this can be done, but for today, we shall be looking at 5 unique ways artificial intelligence is used in email marketing to increase sales conversion.
 1. Identification of Important Potential Customer
AI has machine learning algorithms that have the ability to identify potential VIP customers among numerous incoming customers.
The AI uses these machine learning algorithms to analyze people's behavior and patterns immediately after their first order and makes predictions with 99% accuracy.
With this capability of AI in identifying the potential VIPs at an early stage, you can start a targeted customer retention program for your customers.
A well-crafted customer retention program for your customers will help to maximize the number of customers in the VIP section and increase their lifetime value.
AI has the ability to filter out from the list those who are unlikely to engage with the campaign. The campaign emails will be sent only to those who are likely to open the message.
2. Artificial Intelligence Helps in Optimizing Subject Lines
The email subject line is one of the most important parts of any business email strategy that should be properly inserted.
When you have a wonderful email subject line, it will surely stand out in the receiver's inbox. A wonderfully crafted email headline should be catchy and encourage customers to click and read the email.
On the other hand, if the subject line is not properly written, customers will always skip and ignore the message, leaving it unread for months. Sometimes, the subject headline could be termed as spam and could get into the spam or junk folder.
Good marketing skill is needed in blending your subject line with something that the potential customer is eager to read but with AI this process has been simplified and made effortless.
AI uses algorithms to generate fantastic subject lines that will attract a higher click-through rate and analyzes the results of each marketing campaign to optimize and improve your subject lines over time.
You can master how to write better and more effective email subject lines using AI tools. To get a better email subject line, run the subject lines through the analyzer. It will use AI to determine their overall tones, highlighting the key emotions they correspond to.
The buyers you are trying to target are emotional beings. They purchase things based on emotions and justify them with logic. Customers in America, Germany, Canada, Australia, the UK and other parts of the world all share this in common.
Related: How to Craft an "Attention Grabbing" Headline So You Can Convert Your Potential Customers Online
3. Email Personalization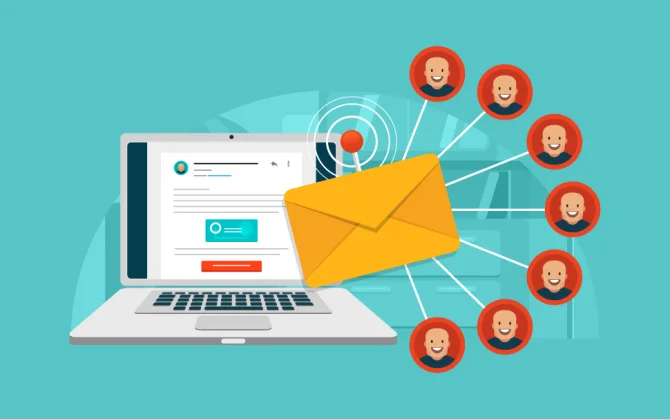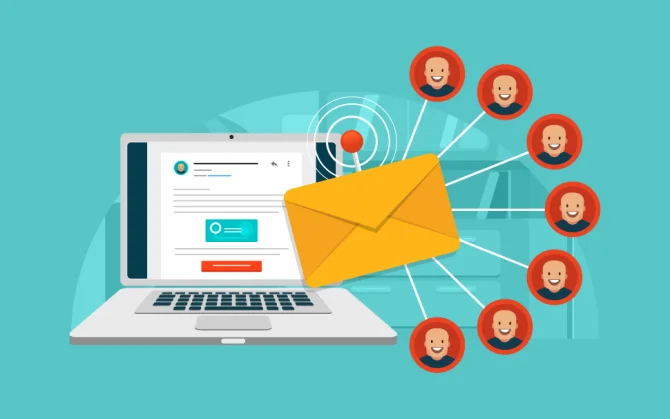 A unique way to personalize your email campaigns is to start using an autoresponder built with artificial intelligence.
It is confirmed that emails with a personalized subject line are more likely to be opened and delivered.
According to Campaign Monitor, 74% of marketers who responded to a survey they carried out agree that personalization can go a long way to boost customer engagement and can lead to average growth of 20% in sales.
Personalization is the difference between a hugely successful email marketing strategy and one that's simply a waste of time. Personalizing emails has now become so relevant in every day-to-day email marketing that recipients now expect it.
However, there are still some generic and non-personalized emails addressed to "Dear business owner" or some other thing except the user's actual name may be termed as spam and are likely to be ignored.
Even though there has been a basic user level of personalization in every daily email marketing sent for quite some time now but AI is here and has really expanded the possibilities by creating more ways on how to go about email personalization.
The AI makes use of predictive analytics by using complex algorithms, customer data, and machine learning to predict future behavior based on previous interactions and data trends.
You can use AI to suggest recommended products that a particular customer is likely to be interested in and insert these products into email communications on an individual basis.
Related: How to Grow Your Business Using Email Marketing Even If You Are Just Starting Out
4. Automating Email Content
Earlier, we discussed how email subject lines can be automated and optimized. The same logic can be used for the entire content of an email through automation.
One of the most powerful ways artificial intelligence is reshaping email marketing, especially for busy e-commerce business owners is that we now have AI-powered email marketing software that can use pre-written copy, images, promotions, blog post snippets and even machine-generated content to produce emails that are optimized for a high customer engagement rate.
If you've used Email CopyDyno from Neil Napier and Patrick Enyum, you will get a glimpse of what we are talking about. This email copywriting tool generates high-converting emails for you in just 3 minutes, 15 seconds for over 25 different niches.
AI algorithms can be used to determine the optimal combination of different types of content and also using automation to significantly cut down on the time and resources spend on keeping your email campaigns running for several days and months.
5. Customizing Email Promotions
A good marketer must know how to offer special promotions to their email list as it is a great way to convince and persuade more customers to sign up to their list and increase sales.
But do you know you can boost sales even further by customizing your promotions to each customer? Using artificial intelligence to determine the optimal offer for each individual customer is now a reality. Surely the best is yet to come from the relationship between AI and digital marketing in general.
Below are other key areas AI has been heavily adopted in marketing:
Search Engines
Website Design
Content Creation
Predictive Customer Service
Chatbots
Speech Recognition
Ad Targeting
Dynamic Pricing
Recommended