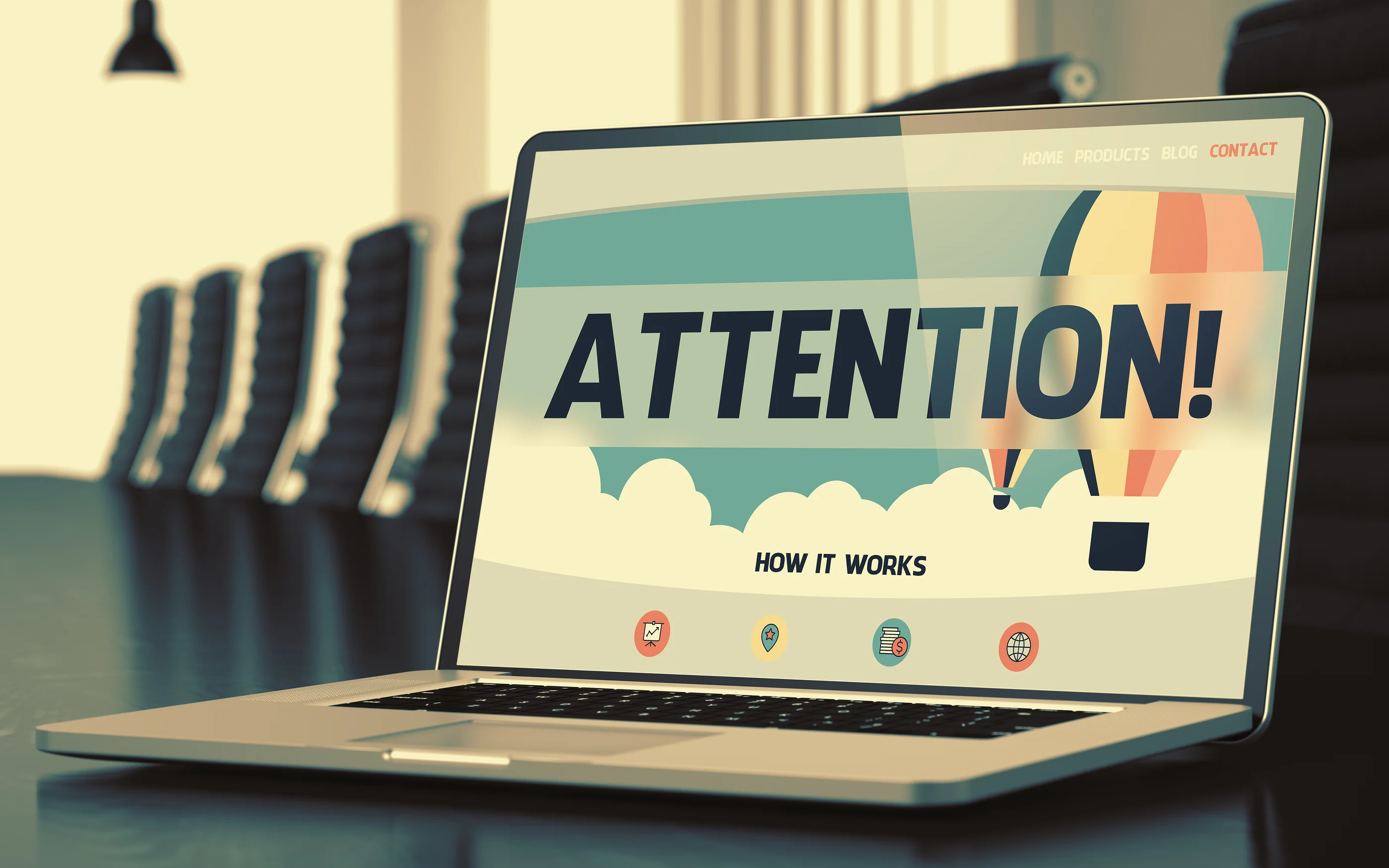 You're about to discover 3 simple but powerful psychological triggers you can use in your online and offline marketing to grab your prospect's attention so you can get them to read, watch or listen to your sales message or letter.
Getting attention is hard these days, especially now that almost everybody get updates, notifications and chats popping-up their screen whenever they switch on their mobile data from WhatsApp, Facebook, Twitter, email, e.t.c.
According to findings, it's believed that goldfish have an attention span of five seconds, which is approximately two seconds longer than a visitor to your website.
In other words. if your book, article, video or social media post title can't grab someone's attention in 3 seconds and make them click or open your work, they will zoom off and never come back again.
These attention-seeking activities all over the internet and offline have made it very difficult to get potential customers or prospects to actually read your offer even if their life depended on it.
It doesn't matter how irresistible your offer is, if your headline isn't captivating, nobody will click on your advert or blog post and if they can't click, how will they know how helpful what you are selling is to them?
Here's a fact.
If you don't get your headline right, that's all. You will lose and your competitors will give you a smackdown.
Your competitors will likely take advantage of this, by getting them from there to their sales page, with just their "compelling" headline and before you know it, that prospect who asked: "How much? Is this offer still available? I need one. Interested!" Or I will get back to you" will be gone.
If your headline is not catchy enough to grab attention, your supposed customer will end up buying the same product you are selling or even a crappy one that is similar to yours from your competitor – leaving you feeling frustrated and wondering why your sales are low.
So, how can you come up with a very catchy headline that's guaranteed to help you reach your sales goal?
How can you really create compelling headlines for your product launches, social media contents, emails, WhatsApp broadcasts, Facebook live streams, tweets or even your YouTube videos?
And is there a formula for creating attention-grabbing headlines consistently?
Well, to do this is actually simple.
Once you understand the secrets behind how you can come up with an interesting headline, then you can use it for almost any platform or purpose.
In this post, you will learn how the great copywriters come up with their captivating headlines for their wining copies.
1. Use Curiosity
You see, the human mind is psychologically wired to "find out" what it gets a "hint" about.
So, the moment you trigger it, it instantly wants to find out just like an itch on your skin. The desire hardly dies until you scratch it.
For example: "If You're Single And You Want To Start Attracting Beautiful Girls Then Do This One Thing."
Or something like: "The Safest Way To Naturally Burn Fat In 3 Weeks – Guaranteed."
Or perhaps; "How I Made $37,530 In Two Weeks From Dropshiping and How You Too Can."
Of course, you need to bear in mind the kind of people you are targeting, as this will help you know how to write your own eye-popping headline.
Also, if you want it to be more captivating then try and add more mystery to it by using numbers, especially numbers like 1, 3 and 7.
2. Use FOMO
After writing the headline it's still needed in the copy itself.
Why?
It's because of ONE thing.
Our brains are biologically wired to "avoid pain" and we will do anything possible to do away with what causes discomfort.
In fact, the desire our minds have to "gain" something is way lesser than the "urge" we all have to avoid "pain."
So, when trying to use this your concern as a smart entrepreneur should be on how to craft a headline that makes them "feel afraid" of missing out on something. It's called, FOMO which simply means, The Fear Of Missing Out.
Or on how their inaction can make them face a big problem later if they don't do something about their situation.
For example:
"EXPOSED: How Taking Sachet Water Could Make You Suffer From Cancer."
"The Phone You're Using Might Lead You To Depression – And Here's Why"
But, don't get this wrong.
We only made up those headlines, there is absolutely nothing like that. So, do not lie to your prospects. We used these examples to help you understand how it's done so you can leverage the fear instinct to ethically hook your audience and grab the attention your offer deserves.
3. Make a Promise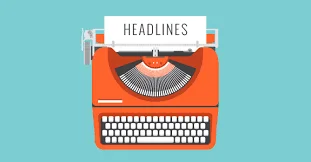 Think about this…
Do you remember why you decided to read this article up to this point?
Do you?
Think about it…
Well, whether you said, yes or no, let me help you figure it out.
It's because of the "promise" I've made to you using the headline of this post.
You see?
But, be sure it's a promise that has to do with a craving or desire your prospects already have.
For example: "How To Prevent Scammers From Hacking Your Facebook Account In Minutes"
Or "If You Use Any Of These 3 Conversation Hacks, Pretty Girls Will Begin to Chase After You".
The trick is to ensure that your promise is also mixed with some curiosity too so as to make it more captivating.
So, that's just how to easily grab a laptop or your smartphone and be able to come up with a good headline that is guaranteed to increase your click through rates and multiply your sales.