Do you have an interest in starting your own business as a dropshipper and you are wondering what the worst dropshipping niches to avoid are, as a beginner?
More often than not, many people around the world begin to look for alternative sources of income or different e-commerce business models.
With the proliferation of income-generating ventures on the Internet, it has since become a rallying point for people from different walks of life.
Now, people around the world can "effortlessly" generate income through the internet, and dropshipping is one of the ventures that remain a goldmine to this day.
If you've ever wanted to start a profitable e-commerce business and you want to do it starting with dropshipping, we recommend you pay close attention enough so as to avoid these worst dropshipping niches. Getting yourself acquainted with saturated dropshipping products can help you avoid loss and increase your turnover in a short period of time.
ALSO READ:
You will regret dropshipping items in these niches because they are not only off the trends but are also oversaturated. But before we dig deep, let's look at the meaning of dropshipping.
What is Dropshipping and How Does It Work?
Some people might not be conversant with the term or concept "Dropshipping," so here's a clue to what it is.
Dropshipping is an e-commerce business model whereby the buyer and the seller get to facilitate transactions based on the recommendations of an intermediary or third party.
It implies that you as a dropshipper would search for potential buyers of a product in a particular niche, and once you get them, you proceed to direct the supplier to the seller to dispatch the products to the buyers while you take your percentage or cut from the deal.
As booming as the e-commerce industry is, there are many challenges and loopholes that might literally "bury" your sojourn in the world of dropshipping if you are not properly guided. One of such costly mistakes dropshippers make is to dwell on a niche or category of products that either might have low sales or may not be favorable to venture into at a particular time frame.
If you make any of the above dropshipping mistakes when trying to set up your e-commerce business you will definitely regret it. Dropshipping statistics have it that 90% of dropshippers fail in the beginning. Meaning, only one out of every ten succeed in dropshipping. 
How terrible?
ALSO READ:
On that note, you may want to read further to discover the worst dropshipping niches to avoid in 2021 and why you should avoid them like a plague at all costs. Currently, Shopify has more than 500,000 online stores across 174 countries.
Oversaturated Dropshipping Niches to Avoid Like a Plague
Is dropshipping saturated? The answer is no, but it depends on the niche and the kind of product you are promoting. The high dropshipping returns and refunds rate is one of the reasons we classified these niches as the worst dropshipping niches to avoid. The following saturated dropshipping niches no longer trend and as such should be avoided, especially if you are a new startup.
1. General Clothing
There's no denying that clothes are one of the essentialities of life. We all need to look good at all times, and wearing eye-catching clothes is one of the ways to do that. You may be led to believe that venturing into dropshipping general clothing would be profitable, but there's a shocking.
You may either end up "buying" the clothes or have to make refunds when buyers begin to lay complaints. The truth is that the general clothing niche is one of such dropshipping niches that should be treated as an egg.
Related: Salehoo Review: The Best Tool for Drop Shippers
The avoidance is not unconnected to the fact that some of the clothes in this category can be locally sourced. So, why should a buyer patronize you when the same clothing can be gotten at the local store near them and at a cheaper rate too?
So, it's obvious that the supposed "hot product" may just be a smokescreen to lure many dropshippers to waste their time and efforts to make sales.
2. General Lifestyle Products
Here's yet another worst dropshipping niche to avoid in 2022.
General lifestyle products may not be the perfect idea of items to dropship, and we will tell you why.
Firstly, you need to understand that the items in this niche are mostly for household use. Some of them are cleaning products and kitchen items like spoons and pots.
Secondly, you must understand that the proximity of such products to potential buyers is closer than dropshipping them from your location to theirs. For instance, a homeowner may prefer buying his kitchen items at the local store or market than paying higher to get the same from e-commerce sites.
More so, such items are not the ones you could classify as "hot products" because they can be found everywhere. Above all, the purchase of general lifestyle products is primarily driven by impulse and not by need.
Therefore, the few buyers you would get purchased because they felt like doing so, and not because they actually need the products.
ALSO READ:
3. Fragile Items
Dwelling on fragile items is one of the biggest mistakes dropshippers make, and which reduces their chances of generating return sales.
Fragile items are a part of the worst products to dropship. There's a strategy for boosting online sales even if you are working from beneath the cave.
We discourage people from dropshipping fragile items because you as the seller hardly get to have a physical insight into the products you are dropshipping. Hence, you may not have an idea about the weight or durability of such items.
Against that backdrop, fragile items are highly susceptible to damage in the course of the last-mile delivery.
In addition to that, along the shipment process, chances are high that fragile items could receive many impacts. That informs the reason why venturing into the fragile items niche comprising products like ceramics and glass could be a bad idea.
4. Heavy Items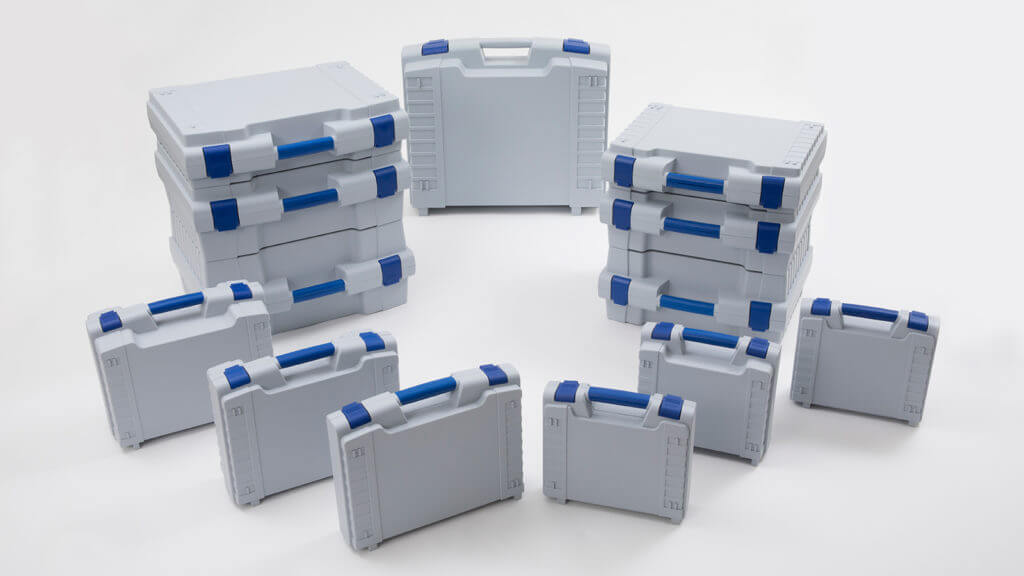 Dropshipping is all about making more money online and doing fewer jobs. On the other hand, it's essential to factor in the financial implications on the buyers.
Therefore, heavy items have come under scrutiny because they are regarded as one of the worst dropshipping niches to avoid in 2022.
Imagine shipping furniture from China to the United States and you are asked to pay 10x or even more for the cost of shipping. Who does that when you can easily purchase the same design from a reliable furniture company near you?
They are deemed so because it's now impossible spot the best order fulfillment or shipping company that charges cheaply. They all charge more for items that weigh more. That, in turn, implies that your buyers would have to part with more money before getting the products delivered to them.
Nobody wants to spend more on their shipping cost. What if it damages on the way?
According to e-commerce statistics made available by Statista in 2017, an average of 40% of U.S. online shoppers canceled their orders because of too high shipping costs.
Everybody wants to spend less and gain more. So, the financial undertones to the heavy items make them one of the dropshipping niches you must avoid in 2022 like a plague.
ALSO READ: 
Stay Away from Not Good Dropshipping Niches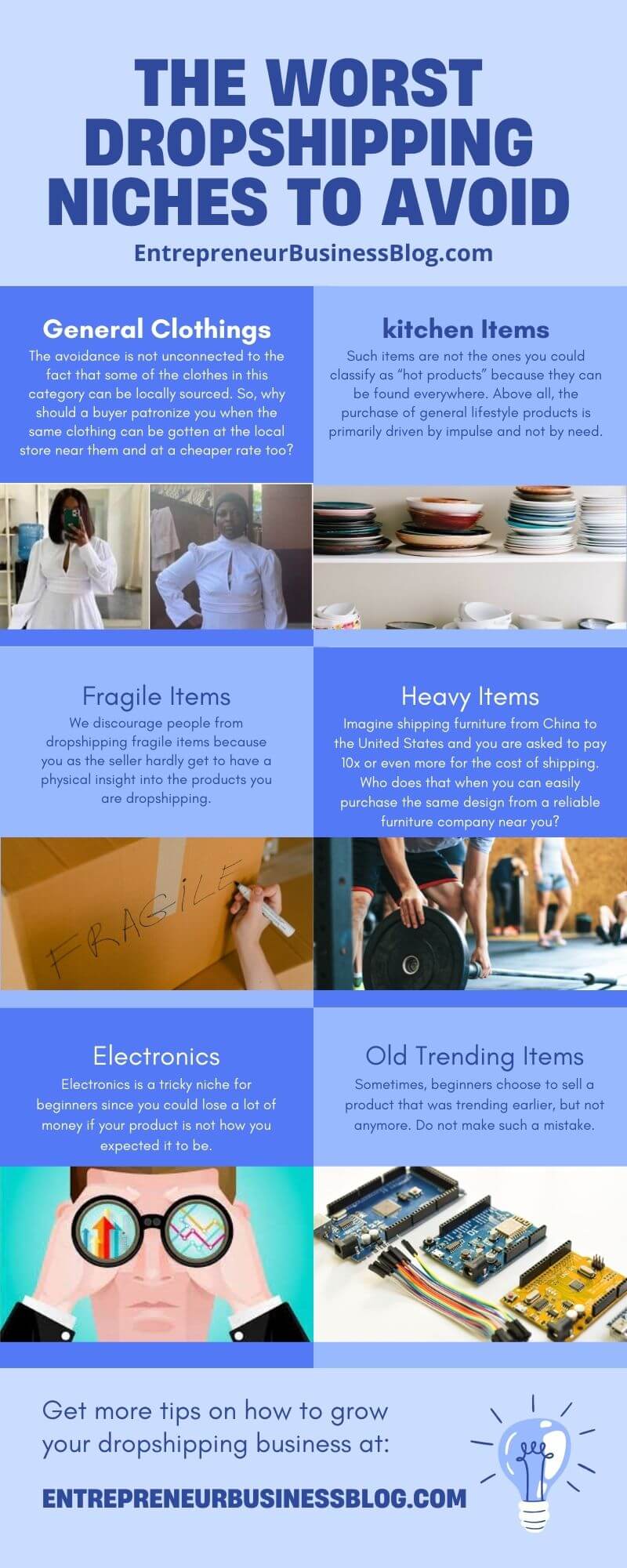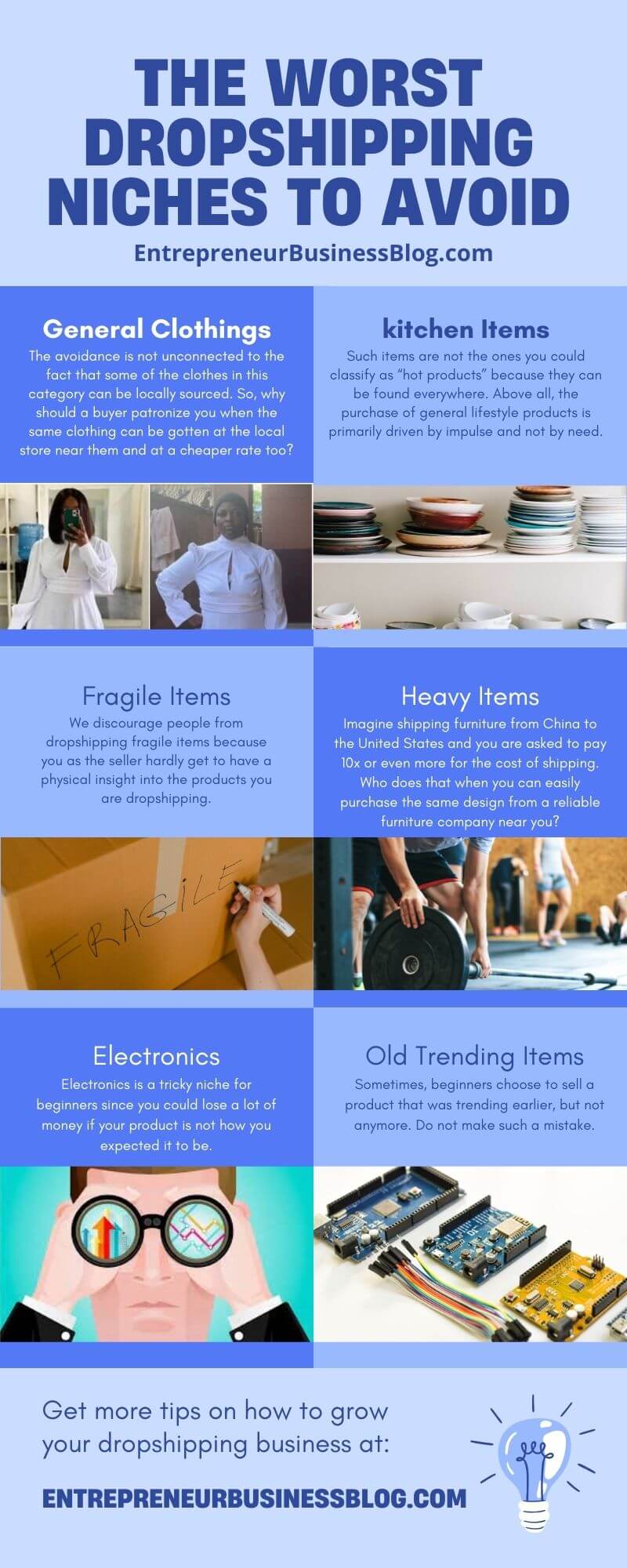 You've now had some ideas about the dropshipping niches that might have seemed profitable but are not worth your investments. So, stay far away from them and channel your energy to profitable dropshipping niches and make the most out of your e-commerce success journey in 2022.
Carefully choose the best niches for dropshipping if you truly want to make money from this smart business model. Next time you are asked if dropshipping is oversaturated tell them, no but that will be as long as they avoid these niches and products we listed above.
If you are like most e-commerce gurus who love to save their time, energy, and resources while at the same time getting the best results ever possible irrespective of their platform by simply leveraging a powerful niche research bot, then you should consider signing up for this tool now before the price goes up.
NicheScraper.com is a powerful niche research bot you can trust to give you full details of winning products in virtually all e-commerce niches so that you can take your dropshipping game to the million-dollar stage.