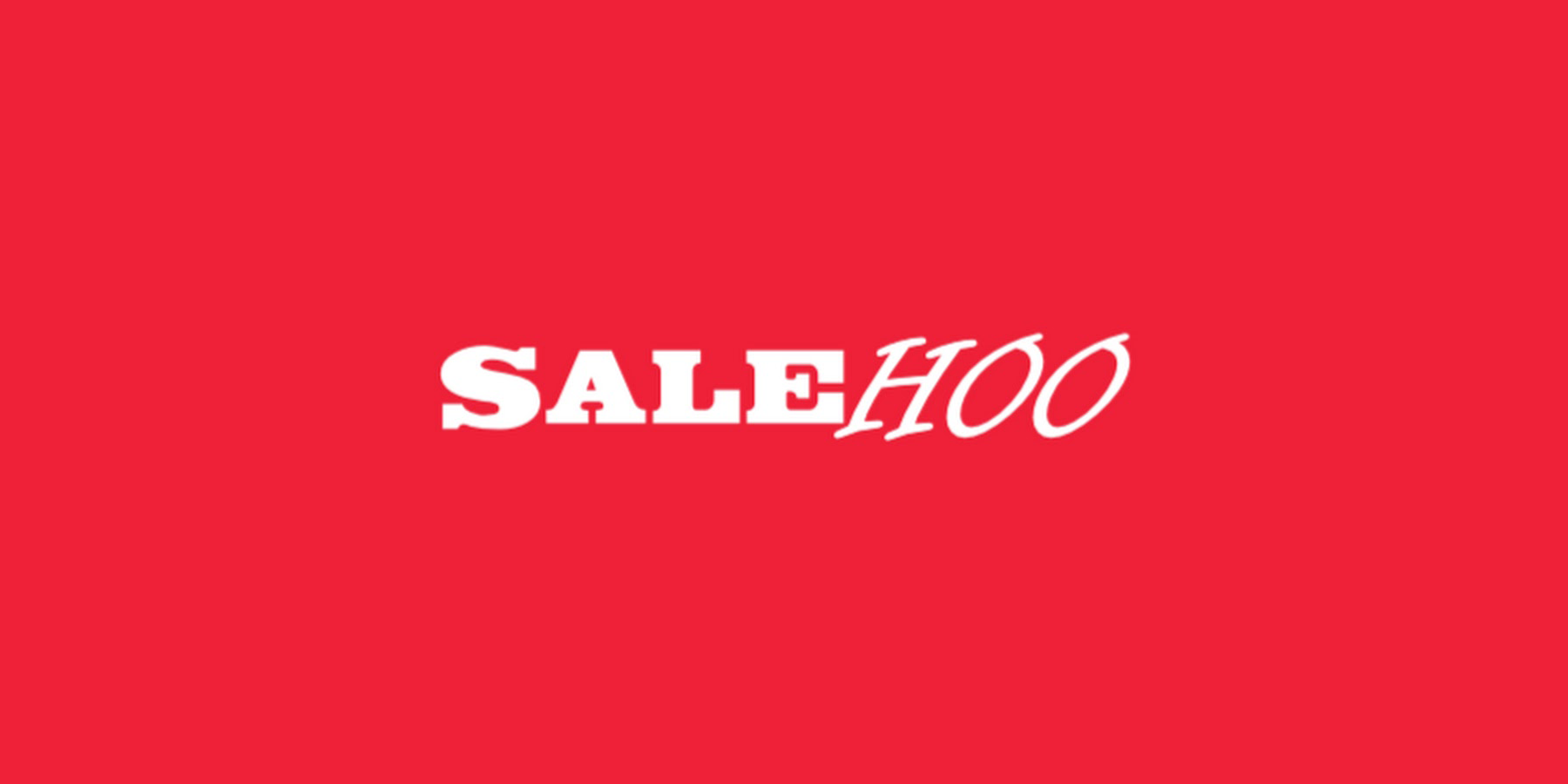 Is Salehoo legit or a scam? How does Salehoo work? In this article, we will discuss some vital Salehoo reviews and why you should start using them. SaleHoo is a product sourcing tool for online sellers, and they do not sell actual products.
There is a lot of money to be made in the world of eCommerce. In 2018 alone, consumers spent a whopping sum of $517.36 billion online with U.S. merchants alone. This is 15% higher compared to what they spent the previous year according to a new Internet Retailer analysis of industry data and historical U.S. Commerce Department figures.
Of course, if you want to get your hands on even a fraction of that cash, you are going to need to have some stock to sell.
If you don't have a clue what you are doing, then finding this stock is far easier said than done. This is where products like Salehoo come into play.
Related: 5 Cost-Effective Ways to Test New eCommerce Product Ideas
In this 2020 Salehoo review, we are going to look into how this product can benefit your new eCommerce store. We will also respond to the question of whether Salehoo is worth it or not and how legit Salehoo is. You can be sure of avoiding some of the worst dropshipping products when you use this e-commerce tool.
What is Salehoo?
What is Salehoo and how does it work? Salehoo is a system that allows you to track down suppliers and dropshippers for a whole host of products. It is one of the biggest online directories for dropshippers and wholesalers. With this tool, you can find some of the bestselling dropshipping products.
In fact, if you can imagine a popular niche, then you can bet your bottom dollar that it will be included in the Salehoo system.
As many Salehoo reviews would tell you; every single company included in the database has been fully vetted. Salehoo helps over 8,000 suppliers, manufacturers and dropshippers to connect to the best products they can resell.
They are reputable wholesalers and dropshippers. Many of them have demonstrated that they are willing to work with newbies in the world of eCommerce too. This means that you do not have to worry about being scammed, or even being denied an account.
It isn't just companies that you are able to search through Salehoo either. If you have a particular product in mind, then you can tap it into the system, and it will tell you exactly what companies are willing to supply it to you.
There are a few more features on top of this, but you can just think of Salehoo as an easy-to-search database. Somebody has done all the hard work finding vendors so you don't have to.
Reasons You Might Want to Consider Using Salehoo in 2020
We know that one of the more difficult parts of starting up a business is trying to find suppliers that will work with you. Truth be told, the vast majority of suppliers will fall into one of these categories:
They don't like to make themselves known
They don't deal with new companies
As we pointed out previously in this 2020 Salehoo review; absolutely every company listed in this system works with new businesses.
Related: Benefits of Outsourcing E-Commerce Order Fulfillment
In fact, they make it easy to work with them. Not only can you search by niche or particular product through Salehoo, but you can also check what the minimum order level is.
This means that you can narrow down companies based on your budget. It will save you needing to put the effort into trawling the internet for hours and hours in the hope that you 'get lucky'.
The products in the database are not just 'unknown' products either. Salehoo has made it a point to load the database of over a million products with items from some of the biggest brands in the world.
Imagine being a toy store able to stock Disney products. You can do that with access to the database. The best part is that the items here are being regularly updated, which means that there will always be brand new products to kit your online eCommerce store out with.
While you can start a new eCommerce company up without Salehoo, we wouldn't recommend it.
The Downsides of Salehoo
It wouldn't be a fair Salehoo review if we didn't talk a little bit about the downsides of Salehoo.
The major problem is that Salehoo is very much focused on English-speaking countries.
The bulk of the suppliers are going to be in the United States. Sure, they will ship internationally, but it could be quite cost-prohibitive.
There will also be some in Australia and the United Kingdom. Beyond this, it is tough to find suppliers on Salehoo, which means that if you are starting a company up in Sweden or something, this package probably isn't going to benefit you.
In addition to this, Salehoo is incredibly popular. So popular that you may in fact find it immensely difficult to compete when you are selling products listed on Salehoo.
Related: Ultimate Guide to Spotting Weakness in Your Small Business Model
Other companies will already be doing that. Sure, you can start up a business using the wholesalers in Salehoo, but eventually, you will need to go out there and track down other companies that you can work with. Companies that will result in better margins for you.
Is it worth Getting Salehoo in 2020?
Absolutely. If you are a new business, then we can tell you that Salehoo is worth it. To find out how you can get a $1 trial, check out this other article that goes deeper into the product with even more information and an inside look – https://drews-review.com/salehoo-review.
No matter what niche you are entering, you will find more than enough products to justify the yearly membership fee.
If you are an established business, then you may also find a few products that can help to pad out your range a little bit. If you are planning to start up a business, the money that Salehoo costs are a fantastic investment.
So, is Salehoo legit or a scam? Is Salehoo worth it? The answer is very simple. Salehoo is legit, it is worth it and one of the best dropshipping tools you can find out there. Multiple honest Salehoo reviews on Reddit are there to give a perfect response to your bias if you still have one.
Recommended