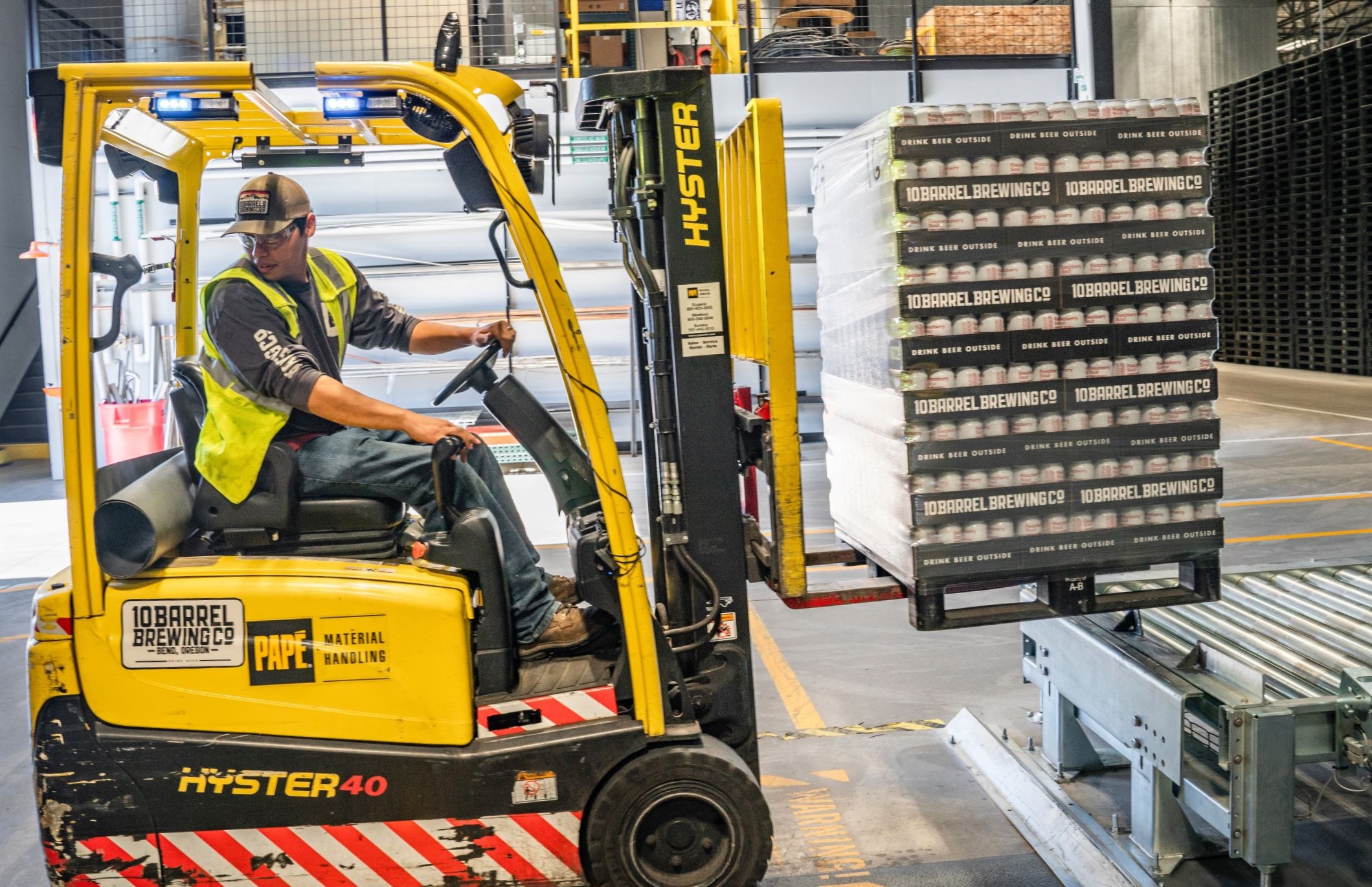 How do you streamline your business by outsourcing your pick and pack services in Australia? How effective is the order fulfillment service of the company you work with in Sydney?
Businesses around the world are fast realising the benefits of bonded warehousing and the positive benefits to their organisations with one of the main benefits being a pick and pack service.
There's so much to gain and absolutely nothing to lose when your e-commerce company starts outsourcing your order fulfillment to a sub-niche startup that are more specialized for the service.
Before we dig deep into how small businesses can streamline their operations by outsourcing pick and pack, let's first look at exactly what pick and pack service means.
Pick and Pack Service – What is It?
Generally speaking, goods arrive at a bonded warehouse in a wholesale sized consignment and need to be separated and picked and packed for any number of orders.
A pick and pack service plays a massive part in the supply chain of a company and promotes effective inventory management.
Related: How to Spot the Best Order Fulfillment Companies in 2019
It doesn't matter whether your warehouse is in UK, the United States or Australia, there's a lot to gain when you engage the services of pick and pack service professionals.
Benefits of Pick and Pack Services for Businesses of all Sizes
Notable sectors that benefit from bonded warehousing include e-commerce companies, manufacturers and retailers.
The reasons why these sectors particularly opt for bonded warehousing and outsourced pick and pack services are numerous but include:
Fast and Efficient Delivery
The work processes that a well-regarded and efficient pick packer service in Sydney adopts ensures the whole pick and pack process is streamlined to the max, giving clients the impetus to become repeat buyers.
Effective Stock Management
Having a dedicated pick and pack service guarantees that inventory data is constantly updated thus giving the company an accurate forecast of stock levels and enabling them to fulfill bulk orders accurately.
Stock Protection
The pick and pack service operators can QC the products when they arrive at the warehouse, ensuring no sub-standard or damaged items reach the customer.
Good Feedback from Clients
If the correct items are delivered quickly and efficiently, people will talk and leave online reviews.
This positive feedback will be used as an indicator to other consumers that the business does exactly what is says it does.
Related: Highly Profitable Dropshipping Products You Can Sell in 2019
If engaging a dedicated pick and pack service is something that you think your business could benefit from, all you need to do is get online and check for the specialists in your area.
Freeing up Time
Aside from the above benefits, many businesses will appreciate the time that engaging a pick and pack service gives them to concentrate on their core business offerings.
Not every business has the capacity to take on the warehousing of their products or indeed the inclination to hire additional staff for this function.
Cost-effective
Although there are obviously costs involved in warehousing and pick and pack services, many businesses get a great return on their investment over time.
Related: 5 Cost-Effective Ways to Test New eCommerce Product Ideas
As a business grows, outsourcing pick and pack functions become even more important as there is no need to move to larger premises to accommodate stock or hire additional staff.
Outsourcing pick and pack is also a good idea if you are in the process of starting up a company in Australia.
You can concentrate on marketing the products, leaving the warehouse professionals to do what they do best. You can't probably be handling every aspect of the business all by yourself.
All in all, bonded warehousing and pick and pack services are set to grow exponentially in the future.
As more people buy the things they need online, the greater the demand for the services of warehousing and logistics professionals in Sydney. If you want to streamline your business operations, using a dedicated pick and pack service can help you achieve your efficiency goals.
Recommended