What outbound sales techniques are you currently using to grow your business?
How effective are these sales strategies?
And what can you do to improve on these already working outbound sales techniques and increase your revenue?
You see, if you're trying to figure out the best marketing strategies that would help you in your next outbound sales campaign then this post will show you the ones that still work so you can easily plan your campaign with the right knowledge.
Although, there is a common assumption by people that outbound sales is dead. But the truth is, this method is still an efficient way of making sales, especially when it's done right.
Most people who say outbound sales are not working again are either doing it the wrong way, they don't use the right platforms, they make bad sales pitches that go against the human senses and they are using the wrong sales strategies.
Before we talk about how to become an effective outbound sales agent, let's look at what outbound sales is.
What is Outbound Sales?
Outbound sales is the process where a business owner, usually represented by a sales agent, initiates customer engagement from its end. Like the word, "Outbound" implies, initial contact is traditionally done by placing "cold calls" to potential buyers (more commonly referred to as "leads" in sales).
Smart companies are still using outbound combined with inbound marketing techniques to increase their revenue, and grow their businesses.
When these two marketing strategies are combined in their right proportion, a sales agent can effectively prospect, qualify and close enterprise deals without wasting time.
This can be achieved by using the right sales reps to reach out to your prospects, deliver their pitches and convert them into paying clients.
The following are some of the most effective outbound sales techniques you can use to step-up your game, henceforth.
Outbound Sales Techniques that Are Guaranteed to Work
1. Cold Calls
Cold calls or "Cold Calling" as you may say, is still a very good method of outbound sales. You can collect the contact information of your target audience and use it to pitch your product or service to them.
A good marketing funnel, an attractive squeeze page and a compelling copy will make literally anyone to give you their full contact without delay.
However, the down side is that some prospects are not willing to answer your calls.
But there's a reason that businesses still use cold calling as one of their outbound techniques, which means that it works.
Why do people think cold calling is dead? It's because successful cold calling campaigns will involve making a lot of calls where you get to call people who haven't requested a call just because you want to increase your conversion rates.
How to make cold calling easier is to mix it up with some inbound strategies to warm up and presell your leads so as to prepare them for the real cold call. This is to ensure that they are still interested before you cold-call to pitch.
2. Cold Emailing
Just like cold calling but in this case your prospects don't usually request or solicit for your emails.
But, when you do it right you can make sales from the ones who actually open your emails.
Right now, most if not all successful businesses use email to keep on reaching their target market. It's a very reliable medium you can use to convert your prospects.
Unlike cold calling, where you may make mistakes or sometimes not be able to clearly say what you need to, cold emailing allows you to carefully craft your offer, address objections, show the value they stand to get and present it in a smooth way. This is the huge advantage of cold emailing over cold calling.
Again, email allows you to reach hundreds, even thousands of people at a spot. And it can be easily automated too, using the best email marketing software.
To always be that sales agent who writes cold emails that quickly convert sales, we recommend you merge cold emailing with cold calls to ensure higher email open rates and replies to non-replied emails.
3. Automation
If you are starting from scratch and you don't have much resources at your disposal, then you can be sending individual mails to separate email addresses.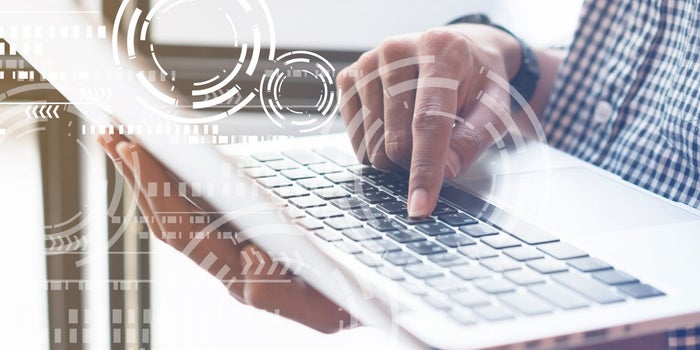 However, as you begin to grow bigger and you want to scale to the next level. You need to start using effective email automation tools.
Related: 4 Automation Tools That Can Be A Secret Weapon For Your Sales Team
You can do this by giving out a lead magnet to get their addresses, then setup a sequence of automated mails to be sent to them on specific dates and time.
But as you do this, ensure your mails you are crafting are value-loaded. When you send your prospects valuable emails on the first day or even week or month of connecting with them, you make it easier for them to become familiar with your brand.
This will help you build the know, like and trust factor so as to ease off the conversion process when you finally make your pitch or make a sales call. This is the most effective strategy to gain your prospect's trust in sales speedily.
Other Tips for Planning Your Next Outbound Marketing Campaign
You need to know how to position yourself as an expert.
This is to help you build trust and credibility in your market place. You can do this through building a website and social media platforms where you can constantly provide helpful content to your audience.
Emenike Emmanuel, the founder of Entrepreneur Business Blog is already doing this through his Facebook community, The Excellent Entrepreneurs' Network.
Your audience only care about themselves.
When sending out your cold emails or trying to make cold calls, you need to bear it in mind that nobody wants to help you make money. I mean, your prospects are only concerned about their own needs.
So, your focus should be on how they can "benefit" or "gain" from your offer. It's nor about you, but them. So, ensure you stack the value you have to offer first, before even talking about your price (what they will pay).
You need to know the deepest, darkest and innermost desires of your target market.
Once you are able to know their innate fantasies and cravings, you can easily tailor even your service and products to suit their needs.
The days of hard-selling have long gone, you need to continuously keep in touch with your prospects, and already paying clients so as to increase your rate of repeat sales.
Related: 6 Client Relationship Strategies That Will Help You Sell More In Less Time
Finally, even though you need prospects who are likely to convert, it's important you know that knowing where they are and finding them, and making irresistible offers are the most crucial aspects of creating a profitable outbound marketing campaign.