As a salesperson, do you still use the phone selling method a lot?
Or you're like most people who don't do it because they either read or listened to some marketing gurus out there who told them that "phone sales is dead?"
Well, whether you're using the phone prospecting method or not yet, the fact still remains that phone closing is still effective as far as it's done the right way.
In fact, most people now prefer using emails to persuade their potential customers to buy as against the phone method.
What this means to you as a smart salesperson is that it's an opportunity to increase your conversion rates, especially for the fact that only few companies are still using it.
Whether you're just trying to make a cold call to get a prospect, make a follow-up call or trying to reach out to your already paying clients, your strategy and the kind of things you say on those calls really matters a lot.
Because, data has it that 2 out of 3 sales people don't usually close successfully. Thus, a bigger opportunity for you to tap into and smile to the bank.
Related: Don't Let These 5 Sales Prospecting Myths Derail Your Progress
Now, in this post you will discover:
5 Tips on How You Can Close More of Your Prospects on the Phone Faster
1. Don't Be Too Enthusiastic
Here's the thing.
If you're stopped on the road by a complete stranger who appears very anxious and too eager to talk to you, how will you feel?
Kind of irritated, right?
And you will also feel suspicious too, isn't it?
You see, as salespeople. We tend to sound very eager to make more sales and that urge creeps into our conversation without even knowing it.
This will make you to start sounding desperate the very moment the prospect picks the call.
This alone, is a turn-off to potential customers.
It makes them raise their defenses and start looking for cracks in your sales pitch.
So, when next you make a call, you would want to sound calm and normal as someone who is out to "help."
This reason people easily raise an eyebrow of suspicion when you are trying to close them over the phone is quite simple.
People are selfish and they care only about what they stand to gain in almost every single interaction, even in sales transaction.
Related: 4 Ways to Improve Your Focus on Your Business in 2019
So, you need to avoid having a needy voice that makes you sound desperate and too eager to take money away from them.
2. Go Against the Norm
This is one of the few most valuable sales calls tips you will ever need to increase the number of your closing rates.
Because, research has it that most prospects decide whether to continue listening to a sales call within the first 6 (six) seconds.
And if your first few seconds with them sounds "normal" then, they will likely hang up your call.
Think about it.
When you see a fleet of white cars and then, right in the middle you see a red car.
Which of them will grab your attention the most?
The red coloured car, right?
Related: 7 Ways Business Leaders Can Drive Strong Sales Performance
Here's why.
People's attention is easily grabbed by unusual things. What you want to do when next you make a sales call is to go against the usual routine most salespeople use.
Instead of saying something like; "Hey, Leslie, I am (your name) calling. How are you today?".
The moment your prospect hears something like this, they begin to raise their defenses and suspect you're about start a sales pitch.
Instead, you can begin with something like;
"Hey, Leslie, I am (your name) calling. Did I interrupt you from what you're doing?"
Because, if you go against the usual pattern. They don't suspect or become defensive and before they know it, they are already sold.
3. You Need Contingency Plan
This is about finding reasons to convince your prospect to stay on the phone with you especially if he/she is about to back off.
If you really want to master how to close more sales over the phone without annoying your prospect then you can do it without a contingency plan.
Let's say you called and the prospect picks up the phone and you've said the introduction, maybe something like;
"Hey, Leslie. It's (your name) calling. Did I interrupt you what you're doing?"
Related: Why Your Business Should Be Using Pay Per Click Advertising to Boost Sales and Improve Ranking
Now, just because saying something like that is a smart way of making your prospect continue listening to your pitch does not mean they will keep giving you a listening ear.
So, let's say your prospect replies with something like;
"Yeah, I'm actually doing something. How about you call me some other time?"
Most amateur sales people will be like; "Okay, that's fine. Thank you for picking my call" and hang up.
But as a smart salesperson who desires to be a master closer, you need a statement to counter that excuse he/she has to end your conversation.
To do this you can say something like;
"You know what, Leslie? I really appreciate your response. But what if I just use 25 seconds, to tell you why I am calling, and then we decide if it makes sense to hang up? Does that sound okay to you?"
This will help you almost always make them stay and listen to what you have to say. And that's it.
If you had stopped at the initial stage of your conversation by hanging up, you wouldn't be able to explore other highly effective prospecting strategies.
But, here's the thing.
This doesn't mean it will work out in every situation you find yourself. Which is why it's also advisable to sit down and put together a list of easy-to-use statements as such, to handle sales objections so you can make them listen to your sales pitch.
4. Be Conversational
The truth is, most people you will call nowadays are already preoccupied by one thing or the other. They have something that needs their attention or keeps them busy.
Related: How Affiliate Marketing Works For Beginners in 2019
Picking your call or listening to your sales pitch was never part of to-do list for the day, so don't tale it personal when you get an objection.
Now when you're on the phone with them.
You don't just talk and talk as if you're having a monologue.
No, you need to engage them. Make them respond to your sentences too.
Now, let's say you've introduced yourself and have made them find a reason to stay on the phone with you.
You can chip in one or two questions from time to time as to make them talk too.
For example;
"Does this make any sense to you, based on what I said?".
The reason is because, if they are not replying then they were likely not really listening to your sales pitch. And good attention is one of the most important factors in closing.
5. Always Talk about the Next Step
Always close with a plan on what you will do next, with the prospect.
Salespeople who actually excel at closing on the phone are damn good about planning what the next step is.
What you're closing for is another scheduled meeting, whether it's face-to-face meeting or on phone again.
This is to ensure that you don't end a phone call and still be wondering what to do next in the sales process.
Bonus tip #1: Have a Sales Script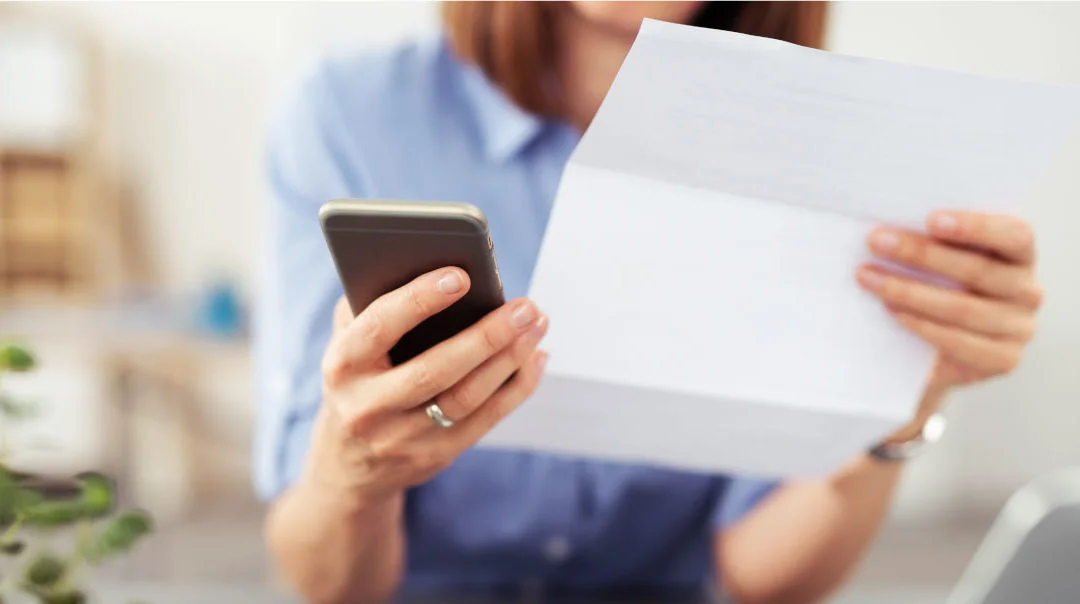 The truth is, no matter how well you know your product or service, you may run out of what to say.
Having a script will help in making you sound prepared, polished, and confident.
And that's one thing that helps you build credibility.
Because, you don't want to be thrown off guard by tough prospects. Again, you also need to stack-up the value you have to offer.
When you master these prospecting strategies, you can sell insurance, high-ticket offers, digital agency consulting or even real estate over the phone.
Do you still have any question or contribution? Let me know in the comments box.