In this article, we are going to educate you with some of the best quotes from Steve Jobs that will help you create massive wealth in your business even if you are just starting from scratch.
We will cover Steve Jobs quotes on hiring, family, passion, career, wealth creation, etc.
1. It doesn't make sense to hire smart people and tell them what to do; we hire smart people so they can tell us what to do.

– Steve Jobs
2. Details matter, it's worth waiting to get it right.

– Steve Jobs
3. Get closer than ever to your customers. So close that you tell them what they need well before they realize it themselves.

– Steve Jobs
4. The doers are the major thinkers. The people that really create the things that change this industry are both the thinker and doer in one person.

– Steve Jobs
5. I'm actually as proud of many of the things we haven't done as the things we have done.

– Steve Jobs
6. In the broadest context, the goal is to seek enlightenment – however you define it.

– Steve Jobs
7. You have to believe that the dots will somehow connect in your future.

– Steve Jobs
8. If you don't love it, you're going to fail.

– Steve Jobs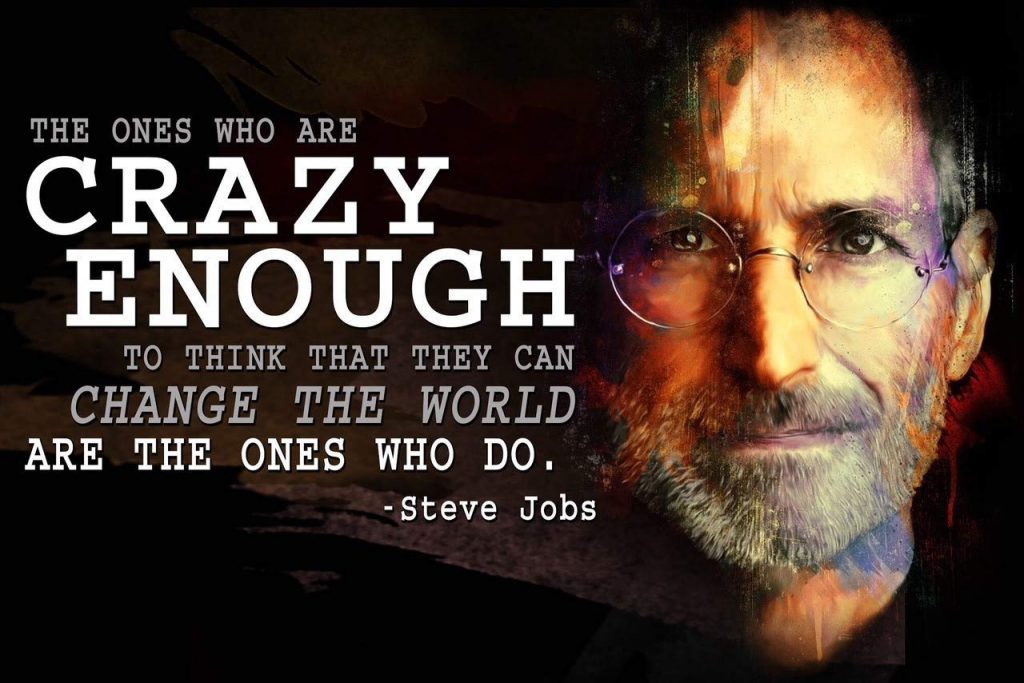 9. For you to sleep well at night, the aesthetic, the quality, has to be carried all the way through.

– Steve Jobs
10. Ultimately, it comes down to taste. It comes down to trying to expose yourself to the best things that humans have done and then try to bring those things into what you're doing.

– Steve Jobs
11. Let's go invent tomorrow rather than worrying about what happened yesterday.

– Steve Jobs
12. I always advise people – Don't wait! Do something when you are young, when you have nothing to lose, and keep that in mind.

– Steve Jobs
13. We he had everything to gain. And we figured even if we crash and burn, and lose everything, the experience will have been worth ten times the cost.

– Steve Jobs
14. That's why we started Apple, we said you know, we have absolutely nothing to lose. I was 20 years old at the time, Woz was 24-25, so we have nothing to lose. We have no families, no children, no houses. Woz had an old car. I had a Volkswagen van, I mean, all we were going to lose is our cars and the shirts off our back.

– Steve Jobs
15. The most precious thing that we all have with us is time.

– Steve Jobs
16. One way to remember who you are is to remember who your heroes are.

– Steve Jobs
17. People who know what they're talking about don't need PowerPoint.

– Steve Jobs
18. People judge you on your performance, so focus on the outcome. Be a yardstick of quality. Some people aren't used to an environment where excellence is expected.

– Steve Jobs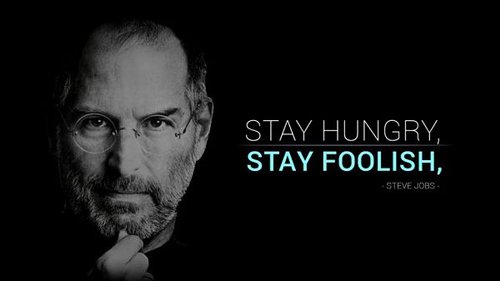 19. Your time is limited, so don't waste it living someone else's life. Don't be trapped by dogma, which is living with the results of other people's thinking.

– Steve Jobs
20. Have the courage to follow your heart and intuition. They somehow already know what you truly want to become. Everything else is secondary.

– Steve Jobs
21. If today were the last of your life, would you do what you were going to do today?

– Steve Jobs
22. When I was 17, I read a quote that went something like: 'If you live each day as if it was your last, someday you'll most certainly be right.' It made an impression on me, and since then, for the past 33 years, I have looked in the mirror every morning and asked myself: 'If today were the last day of my life, would I want to do what I am about to do today?' And whenever the answer has been 'no' for too many days in a row, I know I need to change something.

– Steve Jobs
23. Your work is going to fill a large part of your life, and the only way to be truly satisfied is to do what you believe is great work. And the only way to do great work is to love what you do. If you haven't found it yet, keep looking and don't settle.

– Steve Jobs
24. In business, if I knew earlier what I know now, I'd have probably done some things a lot better than I did, but I also would've probably done some other things a lot worse. But so what? It's more important to be engaged in the present.

– Steve Jobs
25. People say you have to have a lot of passion for what you're doing and it's totally true. And the reason is because it's so hard that if you don't, any rational person would give up.

– Steve Jobs
26. Most people don't get those experiences because they never ask. I've never found anybody that didn't want to help me if I asked them for help.

– Steve Jobs
It's really hard to design products by focus groups. A lot of times, people don't know what they want until you show it to them.

– Steve Jobs
These Steve Jobs quotes covers his thoughts on leadership, career, business and life.
His eloquence contributed to the billions of dollars he generated before his death.