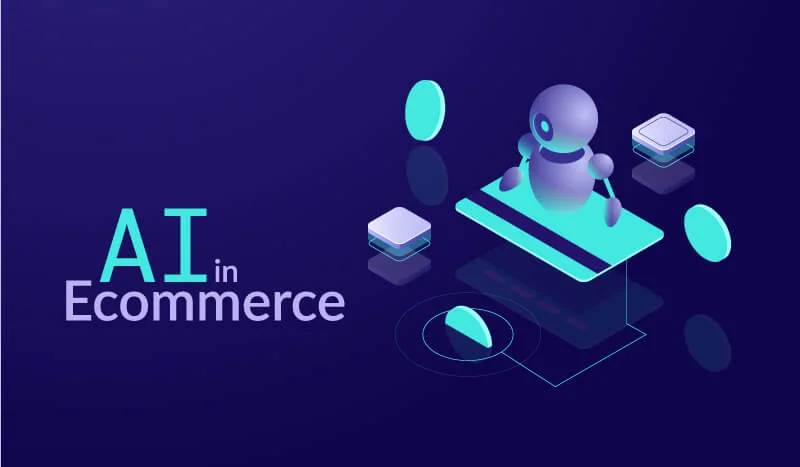 What role does AI play in e-commerce? How can e-commerce gurus apply artificial intelligence to grow their business? And are there specific impacts artificial intelligence have had in e-commerce in the last decade?
Artificial intelligence otherwise known as AI refers to the creation of software and hardware that are capable of replicating or exhibiting human behaviors.
Artificial intelligence has made life and business for individuals and corporate organizations very easy, especially in this internet era.
Artificial intelligence has made a very huge wave in the human pace, thereby making it easy for activities to be carried out within a blink of an eye.
The impact of artificial intelligence cuts across different industries of human endeavours. But in our today's post, we shall be looking at how much impact AI have had on the e-commerce industry.
Like you probably already know, e-commerce involves the buying and selling of products online or over the internet.
When it comes to buying and selling over the internet, different kinds of products can be found.
Types of Ecommerce Industry
We have six types of ecommerce industry namely:
Business-to-Business (B2B) – This is the type of e-commerce transaction that goes on between two companies.
Business-to-Consumer (B2C) – This type of e-commerce transaction happens between a business and the final consumers over the internet.
Consumer-to-Consumer (C2C) – This type of ecom transaction takes place on a third party platform where two consumers come together to transact among themselves.
Consumer-to-Business (C2B) – This is more like the opposite of what happens in the traditional market. In this case, transaction is done from the consumer being the seller to the corporate organization being the buyer. Platforms selling royalty-free photos are good examples of C2B companies.
Business-to-Administration (B2A) – This is the ecommerce transaction that happens between a companies and public administration. As more investment is made in e-governance, B2A has continued to receive a boost.
Consumer-to-Administration (C2A) – This is the last but not the least of the types of e-commerce industry that has been heavily impacted by artificial intelligence. In C2A e-commerce industry, transaction is done between an individual and public administration.
The Impact of Artificial Intelligence in the E-commerce Industry
The impact of artificial intelligence on the e-commerce industry can't be overemphasized.
Related: 5 Cost-Effective Ways to Test New eCommerce Product Ideas
In no small measure, artificial intelligence has brought a drastic turnaround in e-commerce.
Below are the various roles artificial intelligence have played in the growth and expansion of e-commerce.
Improving the Flexible Visual Search
According to Janrain Research, about 74% of online customers get irritated with sites when they discover that the content they found is irrelevant to their search intent.
But with the help of an artificial intelligence, this will help improve the flexibility of visual search. With an AI you can know more about a particular product without stress.
It simply means that through the help of an artificial intelligence connected to an e-commerce store, it can bring you relevant items through its flexible search.
Interactive Voice Chat
Running a highly successful e-commerce store is not about having the most beautiful webpage design. It needs to include some functionalities that today's tech-savvy users need frequently.
With artificial intelligence, it has become very easy to search for a product/services with the help of speech.
It's on record that by 2020, voice commerce sales are expected to reach $40 billion. And all big-brand companies like Apple, Google, etc., are looking for ways to capitalize on it.
Personalized Experience
This is the area artificial intelligence has been very effective in making online shopping more improved and personalized than humans.
Come to think of it… You go to a shop and meet a salesperson, he or she greets you and just ask you of your basic requirements but on the other hand, artificial intelligence engages with you at each touch point.
AI in e-commerce began to get a wider acceptance when online shoppers and business owners began to discover that an integrated AI tool to a store understands their shopping behavior and preferences than a real salesperson.
Previously, essential data were not popular but now even small business has big data including customers details, all thanks to artificial intelligence because it customizes everything accurately and brings us smart data.
Inventory Management
There is no e-commerce without inventory or stocks. Statistics shows the same scenario. About $1.1 trillion capital is stuck in inventory that is equal to 7% of the US GDP.
Artificial intelligence has made it possible to be able to tackle inventory challenges through a high automated process. For example, it will initiate creating purchase orders for items that are high in demand.
It has also indicated less time consumption in stock estimation. In the e-commerce industry, AI also helps us to create machines that will be able to be communicate with our customers anytime the person is not around.
Once Artificial Intelligence comes into foreplay, it makes future forecasts more accurate. AI helps us in controlling our supply chain.
It also gives you a clue about your customer's behavior accordingly, reduces shrinkage and saves your valuable time and money.
Consumer-Focused Pricing
Every business always has price tags because pricing isn't just a guess game. Artificial Intelligence has made a great impact on the pricing scheme because keeping optimal prices helps a company or our e-commerce industry stay relevant and outperform competitors.
If you see statistics, you will find that people have started trusting online shopping more than ever and the interest in it is increasing day by day.
Revs Up Cybersecurity
In 2018, millions of Americans were affected by identity theft as a result of cyber insecurity but now artificial intelligence has made it possible for us to protect our data and companies.
Machines and learning algorithms have now come together to mitigate the chances of fraudulent activities.
It empowers a website to take real-time decisions along with risk scoring. And it does it by detecting even the subtle patterns that are hard for humans to Identify.
The software keeps analyzing transactions to make sure the authorized person is shopping on the site or performing the transactions.
Automated Shipping and Supply Chain
No e-commerce company can grow large if its shipping or supply chain is third rated.
Artificial intelligence has made an impact in this area by imposing growth in the shipping companies like logistics.
By the growth of this, companies can now increase transaction speed, cut cost and also bring accuracy in the e-commerce industry.
Artificial intelligence has now made an impact by reshaping the supply chain. There is no doubt that AI in logistics is going to be a game changer in the e-commerce industry.