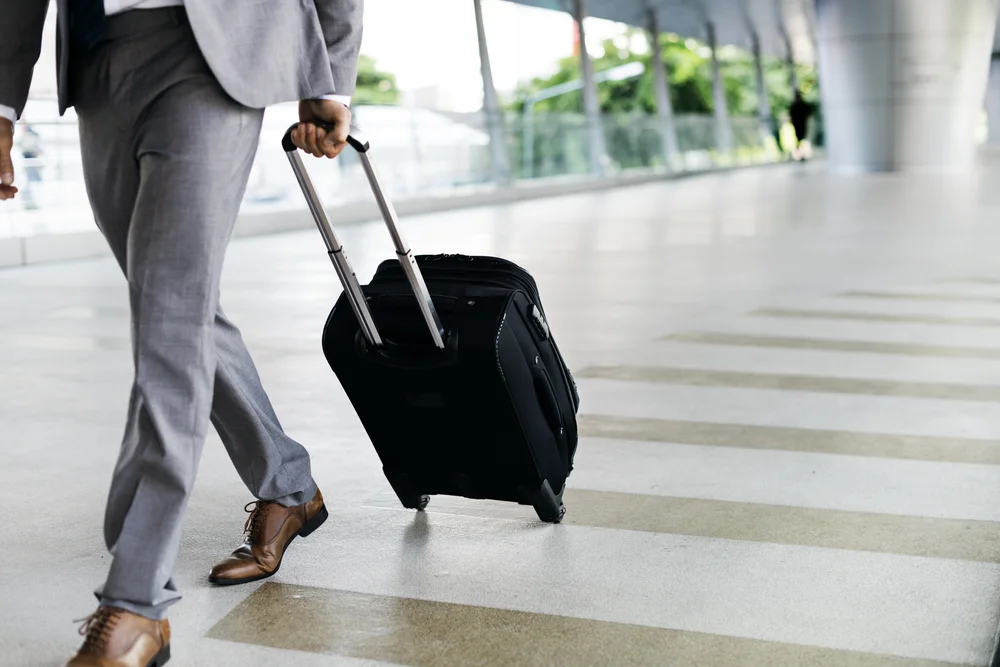 Considering the number of times business owners and representatives of corporate organizations travel each year to the U.S., UK, Australia and Canada just to look for more unique ways to scale their businesses, is it possible to ever have stress-free business travels?
The answer is, YES.
You can have consistent stress-free business trips if you know what you are doing and most importantly, if you heed to these travel tips we shared here.
Below here are 7 powerful tips you can deploy today to get rid of stress in all your business travels.
1. Be Mentally Prepared for It
Business travel is mentally energy-draining. This is not like a summer vacation in one of the Bahamas Islands where you get to catch fun, see nature and just relax.
No, you are embarking on a business trip to do more work, work and work. Therefore, you need to mentally prepared for it.
Imagine you have a presentation to make the next day and your slides are not yet ready. That alone can make you uncomfortable and it will literally show even when you are able to get it at the last minute.
It's good to challenge yourself in each business travel you engage in but always be prepared to develop the mental capacity to handle it.
2. Let Technology Help You
It's not a bad idea to get some tech tools that will keep you sane while on your business travels to the United States, UK or Australia.
Awesome examples of tech tools frequent travellers need to enjoy stree-free trips every single time are; noise-cancelling headphone, goTenna Mesh, power bank (portable battery charger), a Bluetooth powered speaker for people that love working with background music, etc.
These business travel gadgets will help to stay organized and stress-free. You wouldn't want a situation where halfway into your business trip you start missing home badly.
If your company uses a software to track employee expenses when on a business errand ensure that you turn it on.
Related: The Future of Employee Expense Reporting in the Digital Age
3. Focus Your Eyes on the Goal
Whether you are embarking on a business trip for a company you work with or for your own organization, the core goal is to grow your business. That is the ultimate goal for travelling.
So, focus on the business goal.
Don't get on the plane and drift away into activities that do not and will not have any positive impact on your business.
If you are travelling to represent your company, be sure you have a written business goal that your organization desires to achieve by spending so much money to fund your trip.
4. Travel Light
Depending on the number of days you will be staying where you travelled for business, travelling with just one moderate bag, a suitcase and your laptop bag aren't a bad idea.
Why travel with every single clothes in your wardrobe when you can actually buy more if your return date was extended?
Before each travel preparation, ransack your best travel bag and remove items that you may not need in your next trip.
5. Be Kind to People
Most business travellers tend to be hostile to aircraft hostess and hotel attendants, unknown to them that these are very important people in their business trips they shouldn't undermine.
Another good way to enjoy a stress-free business trip by being kind to people includes trying hard to remember the names of new people you met in the course of your business travel. Some of them you may still have a lot to do with in future.
Beyond remembering their name, also remember something special about their business that they were kind enough to share with you.
Of course, the discussion shouldn't be about you, you. When you give people the impression that you listen to them, they will believe that you love them and they will be more open to you.
6. Stay Healthy
You can never enjoy a stress-free business trip if you don't make effort to protect your health.
Like they say, "Health is wealth."
If you lose your health trying to chase wealth, you will likely lose all your wealth and still put your family and friends in more debt trying to get back your health.
When embarking on a business trip, it's advisable you stay in the best environment, get the best hotel deal, eat healthy food and drink healthy water, and wary of eating dishes you aren't comfortable with.
If a particular kind of food or drink makes you purge, avoid it when you are on a business trip. And in case you are on medication, don't forget them.
7. Use a Travel Packing Checklist
Just to ensure you don't leave important documents necessary to giving you the best business travel experience ever, get a travel packing checklist.
The business travel packing checklist will help you ensure that you don't leave anything behind.
Related: How to Compete for Keyword Rankings in the Highly Competitive Travel Industry
If you don't like keeping papers – you prefer digital documentation like most people, we encourage you to consider getting an electronic packing checklist app in your mobile device.