Guest posting is one of the quickest ways to grow your blog, spread your message and establish yourself as an authority in your blogging niche.
However, most bloggers are making stupid guest posting errors that nobody ever dares to read their guest blogging pitch pass the second paragraph.
The first few months we started this blog, we were heavily committed to guest blogging on authority sites with higher DA than ours.
Nobody knew me. So, we knew without doubt that all we needed was to get featured on authority blogs as a guest blogger.
In case you are wondering what actually does guest posting mean, let us quickly address that before we move on.
What is Guest Posting?
Guest posting is the art of writing and publishing an article on another blogger's blog in exchange for recognition or backlink.
Guest blogging is one of the most outstanding organic methods to connect with new readers, grow your blog and get your name out there. If you are just starting out in your blogging career, writing for other blogs in your niche is a must-do.
What Happens When You Are Featured on Authority Site?
Have you been looking for ways you can get your blog and yourself featured on authority website?
Or maybe you've been wondering what exactly do some bloggers do differently that has given them undue advantage that their articles are easily accepted by these big-brand media companies?
Well, we may not know exactly what's running through your mind now but there's one hard truth we can't be economical about.
And that is,
Getting featured on authority site is hard.
However, it's a must-do if you want to ride into prominence very fast.
If your dream is to build a highly successful business career in 2019, then you must be willing to learn all you can about getting recognized by top media brands.
When Statusbrew, StarterStory, BloggingTips, AB Afrikpreneur, etc recognized our effort on this blog, we saw a jump in traffic as well as revenue.
Contrary to what you think, this is not the age and time you can ignore authority sites, especially the ones where your target audience congregate and expect to ride in fame.
You need to understand what happens when a business owner is featured on authority sites and commit to doing everything needed to get there.
Brand awareness
One thing every authority site is known for is that they have a large audience. When you are featured on authority blogs, it gives you the opportunity to connect with new readers who will get a chance to know how awesome you are.
A brand is weak and useless if nobody knows about it. And if nobody knows about your brand, nobody is ever going to buy from you.
Free publicity
Paid advertising is becoming more and expensive. As it is today, Google and Facebook still hold the largest share of the US digital ad spend.
This is to say that any opportunity to get a free publicity for your brand is a welcomed development. In fact, when you can't compete with big brands companies like Alphabet and Samsung in ad spend, the best thing you can do is to seek media featuring through guest posting.
Referral traffic
Statistics show that business to business companies with referrals have a 70% higher conversion rate.
This explains how you will be perceived in the marketplace if an established, popular website says something good about you. You will get a flood of customers you will not be able to manage.
Blog growth
Imagine guest posting on an authority site with over a million daily page views and your article gets a bit size of 50,000 views in a day… If your article is interesting there's no how at least 5000 people won't click to check you out.
Mixture of audience
If you are able to reach the target audience using your guest posting outreach, you are absolutely near to success.
Let's say you are just new in your industry and nobody knows you, the moment you get featured on authority sites, other smaller sites will be forced to carry the news.
The Matthew Effect is so pronounced and hardly irresistible.
Increase in leads generation
Your business need leads to survive. Much more than that, you need quality leads. Quality leads are people with a higher tendency to buy from you.
When you guest post on authority sites and link back to your squeeze page that has a good offer, there's a high chance of getting quality leads, especially if it's a blog in an industry where your target audience congregate.
More sales
With increase in brand recognition comes an increase in referral traffic and audience. With increase in traffic volume comes an increase in blog growth, leads and most importantly sales.
When more people get to know your brand, there's a good chance it will reflect in your sales.
Stupid Guest Posting Mistakes Bloggers Must Avoid
It's a struggle to pick one historical guest blogging mistake that is the all-time worst. But in today's article, we will do due diligence in X-raying the various bad, ugly and stupid guest posting errors you must avoid like a plague.
You will most likely argue that guest blogging is dead if you continue to make these mistakes.
Below are some of the worst historical guest posting mistakes that have changed the world of blogging.
Guest Posting Mistake #1: Guest Posting with Zero Strategy
Most business owners do not get any return on investment from their guest blogging activities because they are doing it like a headless chicken.
Here's the thing… Without strategy everything fails. The few that manage to survive won't be scalable.
You need a strategy for you to be able to grow your business using guest blogging.
One of such strategies knowing as much as you can about your host blog and creating something valuable that will compel them to check you out on social media, your blog and on search engine.
Guest Posting Mistake #2: Targeting the Wrong Blogs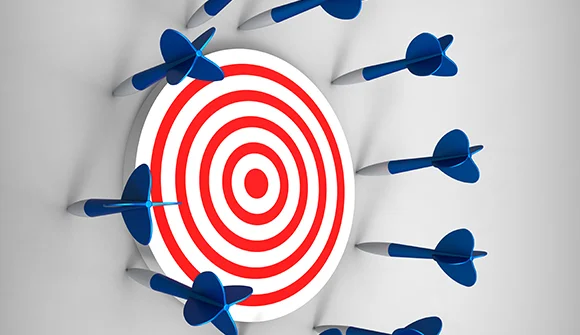 While it's okay to agree that you will find pet dog lovers reading political blogs, it's also ridiculous to see a business owner teaching such audience about the latest dog diseases as if they care.
The entirety of your message will be completely watered down the moment you make the guest blogging mistake of targeting the wrong blog.
Another good example is writing about 7 things you can do during Sallah for Allah to answer your prayers in a Christian blog. I bet you, you won't get a single lead.
To get the kind of traction that will see your blog growing, focus your guest posting effort on blogs related to your field.
Beyond getting the right kind of audience that your business needs from doing this, Google algorithm will also favour you in terms of increasing your search engine ranking.
Guest Posting Mistake #3: Inability to Personalize Your Salutation
There are some guest posting pitches I receive and I shook my head. Like WTF is this?
I have seen cases where outreach managers will sit in one corner of the world, copy one email and send it out to over 100 email addresses belonging to different bloggers.
It happens that when one of the recipients receives the email and replies, even his co-receiver also gets a new email notification.
The worst part is that the sender will turn around to ask you, "What is your name and the name of your blog?"
What a lazy way to guest post in 2019!
When you personalize your salutation, it gives the host blogger or editor the feeling that you know them very well and perfectly understand what their blog is all about and by extension what their audience really want.
Address the host editor by their first name and they will be more open to listen to you.
Guest Posting Mistake #4: Not Keeping Outreach Record
You should have a spreadsheet for keeping an accurate record of guest posting outreaches.
Inside that spreadsheet, write the name of the editor, their email address, site URLs, who their target audience are, the topic(s) you intend pitching to them, what their 1st, 2nd and probably 3rd email responses are.
Armed with this information, you won't make the mistake of addressing editor A as editor B. A record like this can even help you know how far you've gone in your guest posting effort.
Guest Posting Mistake #5: Asking for Too Much on Your First Date
Only a silly man would see a lady for the first time in his life and ask her, "Can I have sex with you?"
But unfortunately, that's what most business owners are doing when it comes to writing a guest post, especially on an established blog.
You don't know jack about their blog, you've never read a single post they published, you don't follow them on social media and you've never developed any sort of relationship with the editor and you want them to allow you guest post on their site with 10 dofollow backlinks to your clients' sites.
Who does that?
I receive some guest posting pitches sometimes and I don't blink my eyes twice to delete it because the sender is asking for too much on their first date.
Because an editor of a site announced that guest bloggers are wanted doesn't mean you shouldn't approach them in the most professional manner.
Guest Posting Mistake #6: Guest Posting Strictly to Build Links for Other Companies
Writing a guest post without getting a backlink to your site, be it a dofollow or nofollow backlink is an error – except you are just doing it to get your NAME out there.
Writing a guest article without ingrafting compelling yet non-promotional offers in it is a huge mistake.
But if you are guest blogging strictly to build links for third-party companies, then you will be making the worst guest posting mistake in human history.
Guest post failure is guaranteed if you are writing strictly to build links for third-party companies.
The reason is because you will always be forced to restructure your line of thought to accommodate the link you want to stylishly add inside the body of the article.
Bloggers who indulge in this activity suck at guest blogging no matter how hard they try.
Guest Posting Mistake #7: Creating a Low-quality Content
Guest blogging is like bringing your best foot forward. Every single word in your guest article is what the audience of your host blog will use to judge your proficiency.
One crucial element for writing a wildly successful guest post is delivering a high-quality content. High-quality content here means that you are not just writing to get backlink but to genuinely give REAL VALUE to your target audience.
Creating a low-quality content and expecting it to go viral will make you think that guest blogging is dead.
You know, why?
The reason is that nobody will read it pass the first paragraph and nobody would want to have you on their site.
Conclusion
Guest blogging is not dead but if you have zero strategy, you are just focused on getting backlinks for third parties and you don't give value in your guest article then it will never work for you.
Would you like to guest post on this blog? Check out our guest posting guidelines.
Recommended