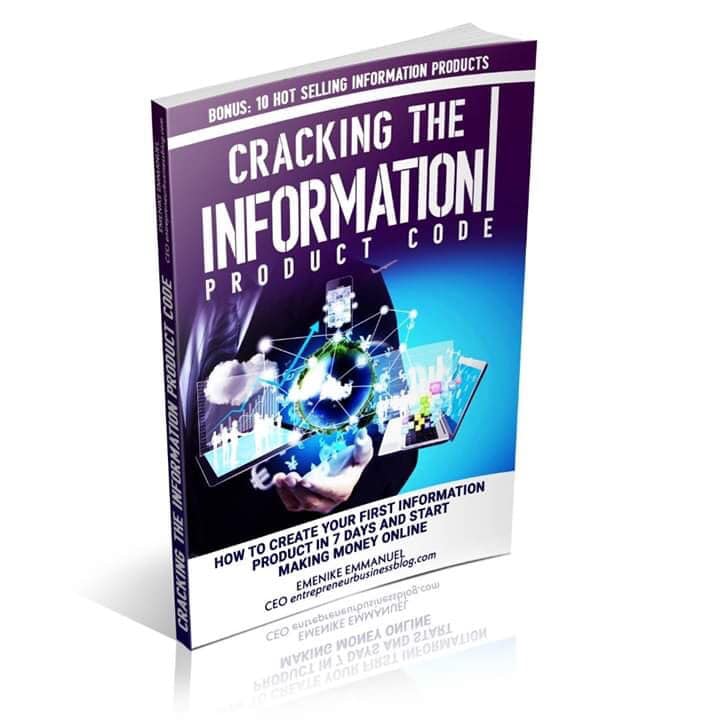 How do you create an information product that keeps selling, selling and yet remain relevant even after 2 years?
What does it take to create a highly profitable information product that sells like hot cake every single time?
Is information product creation something a newbie can venture into without getting their kneels and head bruised?
What are the tools needed to create and sell digital content online? And are these tools actually affordable?
Are there specific kind of information products that are guaranteed to fail no matter who's promoting it so we can avoid them like a plague?
If you were to start all over again creating information product, which product would you create first and why?
How are you able to know what the market audience really want even before creating it?
How are you able to know the perfect length of your information product?
And what's the best method to market an information product and get a positive result even if one is selling it to third world communities?
These questions above are only a fraction of some of the numerous questions I have received from my subscribers and members of my Facebook community in the last 2 years since I went into the business of information marketing.
Everyone wants to know how we've been able to grow a profitable blogging business even though we are not writing about news, entertainment and politics.
Here's the answer…
And we create information products that are in high demand.
One Income Channel Kills Faster Than AIDS
Depending on one income stream is a disaster, especially if you live in a third world country.
A single change in government policy or the entrance of a big player in your industry can throw your business or career off-balance.
Ask any Uber or Bolt driver you know in Lagos, Nigeria and they will tell you how Oride has dealt with their business.
These motorcycle hailing company with their Opay App came into the country and took everyone by the storm.
This is more like what Facebook did to other social networking sites that were there before them.
But you know, what? Your story can be different.
Turn What You Know Into An Information Product
Yes, your story can actually be different if you learn how to turn what you know right now into an information product.
In fact, you might end up getting more bank credit or PayPal funds alerts than the number of calls you receive each day.
The best part is that you can even automate the entire sales process.
Have you ever heard of passive income, where you create the product once and earn from it for life… even while you sleep?
Yes, that is exactly what is obtainable when you create the perfect information product that sells through word-of-mouth marketing.
To help you discover the most profitable information product ideas and guide you step-by-step as you create it from the comfort of your home, I want to introduce you to my hot-selling ebook…
Cracking The Information Product Code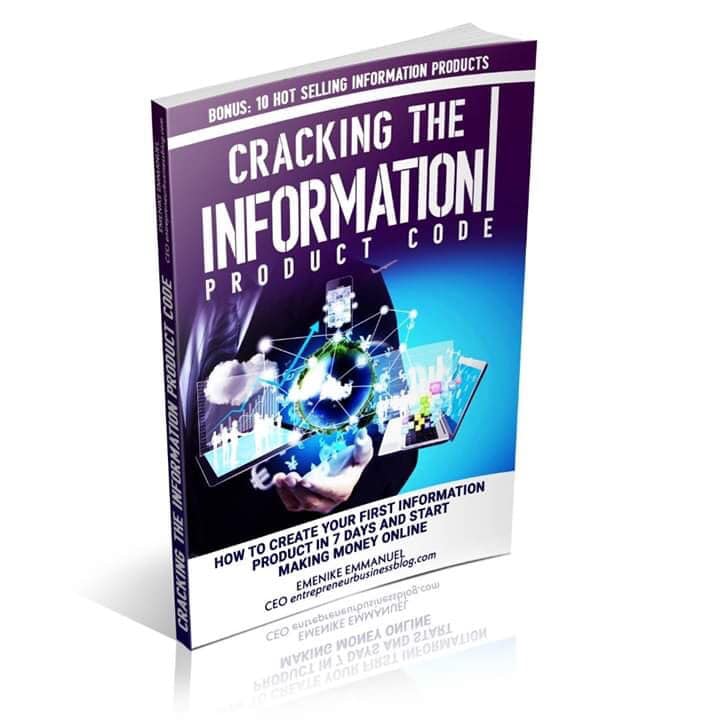 by Emenike Emmanuel
This book explains how to create a profitable information product from scratch in 7 days and start making money online.
Making such a claim may sound crazy but it has been proven to be true over and over again by people that bought this book.
Creating and selling digital content online has never been this easy.
I have so simplified information marketing business in such a way that in 7 just days you will go from knowing exactly what information product your audience are desperately in need of to creating it in the most adorable, irresistible format that they want it served.
What's the need creating an audio program when your audience only wanted text or video content? Think about it!
I will teach you the best format and how to also find out from your audience what they are willing to buy before you create it. You can even get them to pay before you create the product.
In addition to that…
I will give you 10 Hot Selling Information Product Niches you can tap into right now that most people have been ignoring for a long time.
Not every niche is profitable to create an information product in. Even some profitable still require going into it through specific angles.
I will give you 5 Sales Letter Formula You Can Use To Create A Highly Converting Sales Copy for your information product the moment you release it.
You can use this same exact sales letter formula for other products you may want to market in future.
I will give you a PayPal Guide that will teach you how to create a PayPal account that can pay and receive money without restrictions.
This will be valuable if someone seeking a reliable third-party payment gateway wants to buy your product or service.
And I will give you a Custom-Perfect Upsell Idea the moment you release your information product so you can retain your customers and make them buy from you over and over again.
Research has proven that it is easier to sell to an existing customer compared to selling to a brand new customer. Not having an upsell would mean that you will keep fighting for new customers while you keep losing your existing customers to your competitors.
But all of these can be history once you order a copy of Cracking The Information Product Code and start digesting it today.
Here's my guarantee to you…
This book contains no fluff, no bullshit, only direct-to-the-point valuable information.
PS: Once you place your order, you will be redirected to the download page immediately.
For Support: [email protected]