Hello readers of Entrepreneur Business Blog,
This is to bring to your notice that yours truly, the founder of EntrepreneurBusinessBlog.com and Chief Evangelist of Ebusinessroom Ventures, Emenike Emmanuel has been nominated for the Blogger of the Year in this Global Excellence in Marketing Awards 2019.
Your vote is needed.
I need all the votes in the world to win this one.
I have been NOMINATED to contest for the BLOGGER OF THE YEAR in the upcoming Global Excellence in Marketing Awards Night, USA.
I heard thousands of people were nominated under the same category with me. My heart isn't cutting. We have done it before when we won the Best Digital Media Award in Africa and we will do it again.

Having been selected, I can only be declared the winner in this category if I get the highest number of nomination.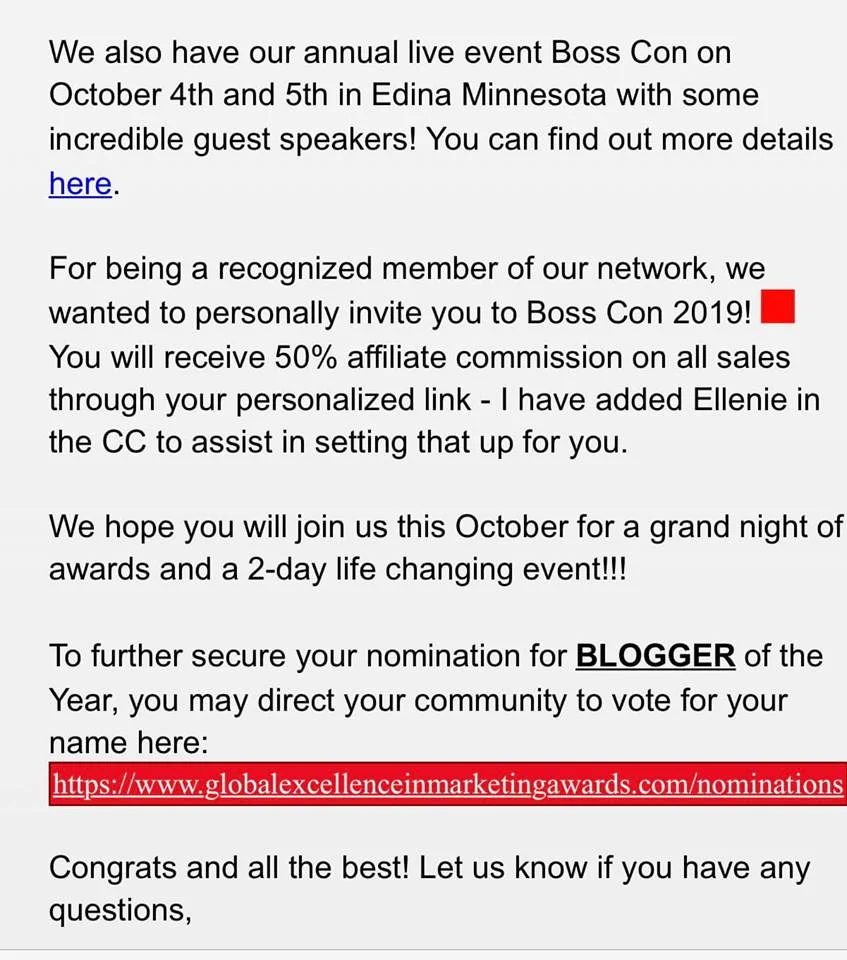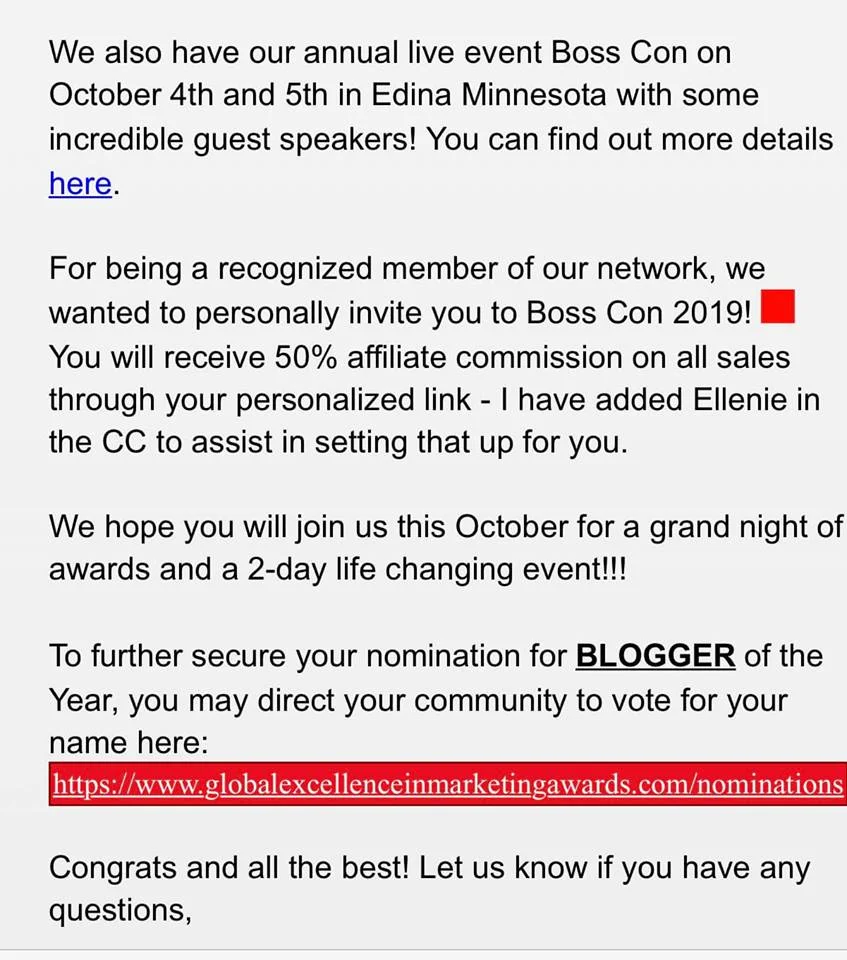 To vote for me and retain my position as the top nominee, please, visit this link:
Click to nominate "Emenike Emmanuel" for Blogger of the Year Award
Scroll down and click on "Blogger of the Year"
Mention "Emenike Emmanuel" as the person you are nominating.
Tell them why I earned your nomination. I write anything good about me.
My social media handles are @emenikeng on all platforms.
Thanks for voting/nominating me.
By Gods grace, we will bring it home again.
Global Excellence in Marketing Award 🎖🏅 is a reality.
This is time sensitive.
Help me share this with ALL your friends and in your community too.
Thank you for believing in me.
Vote here: https://www.globalexcellenceinmarketingawards.com/nominations