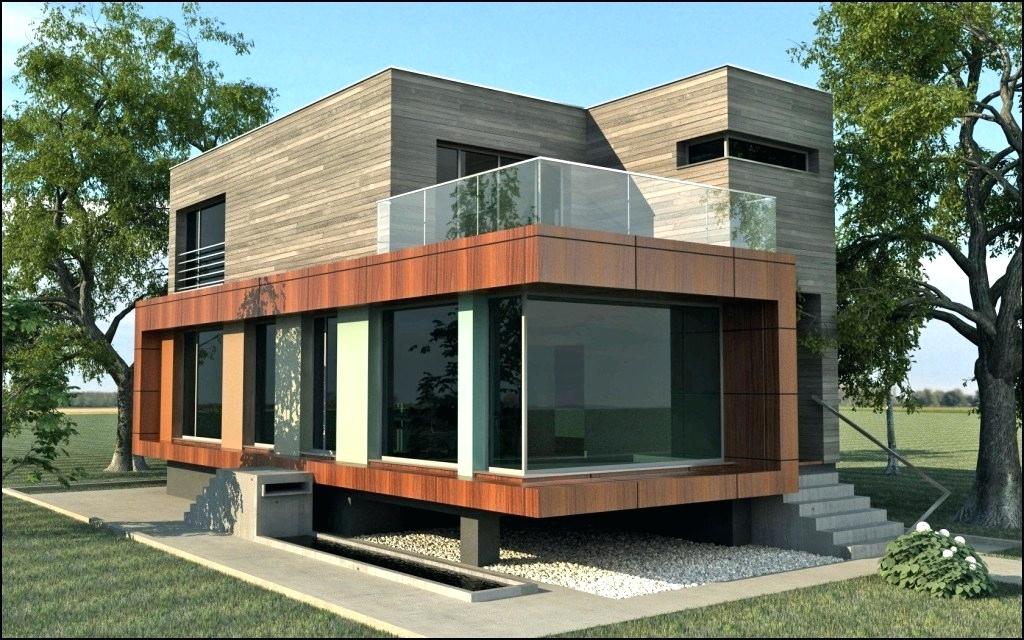 The other day we talked about 8 interesting and unique facts about shipping containers. It went so viral that almost everyone was screaming on social media because they didn't know one could do so much with shipping containers beyond using them to transport cargos.
In today's article we shall be looking at 7 innovative, unique and interesting things you can do with shipping containers.
Innovative Use of Shipping Containers #1: School Buildings
In developing or poorer countries where erection of standard buildings may be too expensive, shipping containers are used to build classrooms for students.
In a country like Mexico, you will find some of the best shipping container classrooms. To make it even more enticing, some of them use renewable energy like solar to power these classrooms.
In an interview, Fernando Saldain from Montessori La Milpa revealed that he built his school with shipping container because it was more durable, cost-effective and an amazing way to repurpose those shipping containers instead of recycling it.
Innovative Use of Shipping Containers #2: Hotels
You will find some of the coolest shipping container hotel designs in London. Looking at these hotels, one will be tempted to think that this is the most innovative way of repurposing shipping containers but there's more.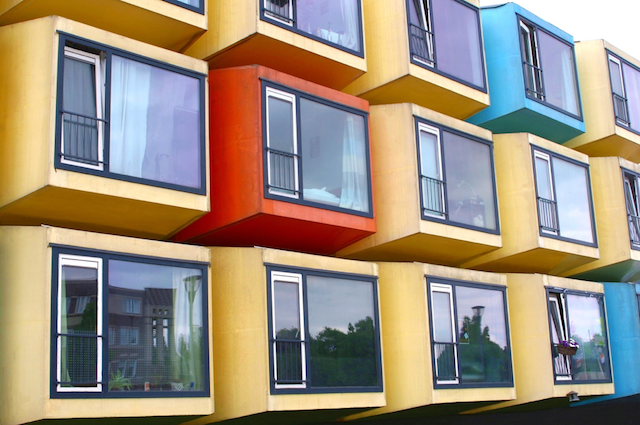 Sea Containers London that is built with cargo containers charges $177 a night with amenities like free breakfast, free wi-fi, paid parking, laundry services and fully air-conditioned rooms.
Innovative Use of Shipping Containers #3: Homes and Offices
A home or office built with storage container units costs anywhere from $1,400 to $4,000 depending on the size, age, condition and location.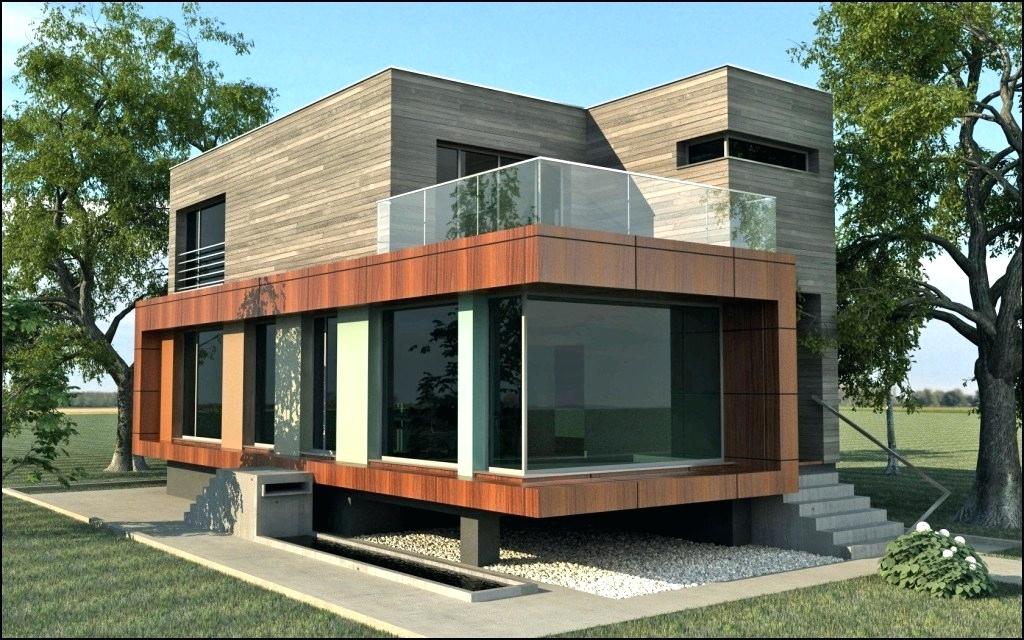 It's become a norm that some people now prefer it over standard building because of the cost and easy of moving it.
If there's no space in your area, using inter-modal container to construct a home or office can save the day.
Innovative Use of Shipping Containers #4: Restaurants
Using cargo containers to build the basement of restaurants is becoming a fashionable trend in some parts of the world.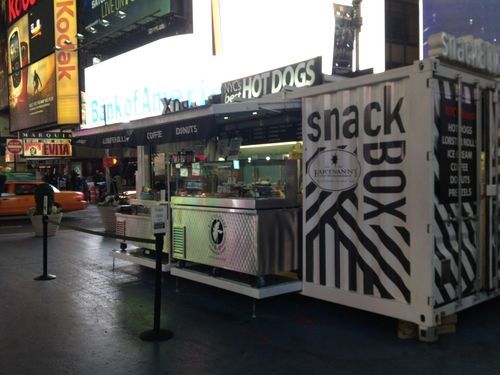 If you see how some of these restaurants are designed and beautified, it will be difficult to believe that it was built with shipping containers.
Top restaurants like Singapore Takeout in London, SnackBox, Subway in Freedom Tower in New York and MuvBox are good examples of classic restaurants built from shipping containers.
Innovative Use of Shipping Containers #5: Theatres and Bistros
Open theatres and bistros are now being designed using inter-modal containers. The only disadvantage is that their longevity isn't much.
However, within this time frame that it is in use, it serves the exact purpose for which they were built.
Innovative Use of Shipping Containers #6: Emergency Hospital

Emergency hospital can be built using containers. It will come like an ambulance with added other basic features like you would have in a hospital.
To make it look trendier is to power it with solar energy and make it movable. Often times, shipping containers are repurposed to mini clinics to help in suburbs where there's disaster. It became popular when it was used to save lives in Haiti.
The last Hurricane Matthew in 2016, hundreds of lives were saved in those tiny clinics made from cargo containers spread all of the country.
Innovative Use of Shipping Containers #7: School Hostel
If anyone told me that these inter-modal containers can be used to build a magnificent edifice like we are seeing in this image below I won't believe it but here are with this innovative reality.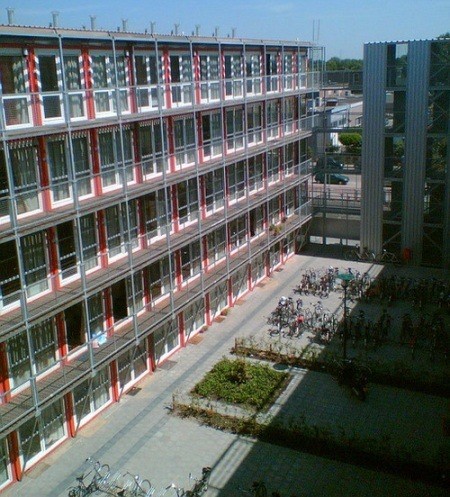 Well, nothing is impossible. If FiFA World Cup 2022 holding in Qatar could be played in a stadium built from shipping containers, then indeed, nothing is impossible.