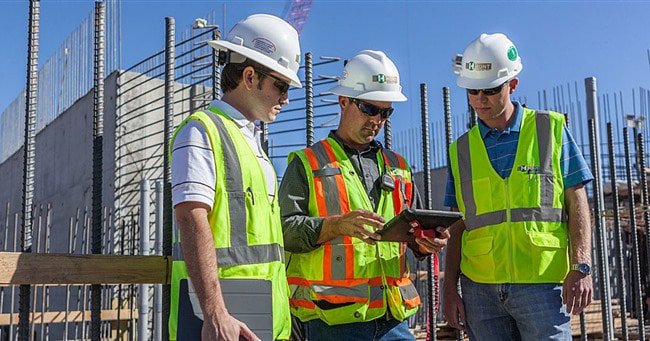 The road to becoming an engineer is tough; you will have to burn the midnight oil preparing for entrance tests and attending extensive practical workshops. It requires students to make several sacrifices and change their paradigms to become more open to the world around them.
Things don't get any better after entering a reputed engineering institution. You have to strive to keep your grades up and be an active part of the engineering community. But guess what?
All those long hours and sacrifices reap the best fruit in the end. So, there shouldn't be any regrets if you pursue engineering as an option.
To make things more transparent before you plunge into the field, here are the top reasons why this career path would be apt for you:
Ample Opportunities
Contrary to popular belief that engineers specialize only in machines, electronics, computers, and automobiles, the discipline is more than these branches.
There's so much more to engineering that one can often get confused between the innumerable career options available.
Beside these fields, undergraduates can also go for sound engineering, biomedical engineering, environmental engineering, and so many others. All of them promise rewarding employment opportunities by equipping students with superior professional skills.
Greater Financial Security
One of the most lucrative aspects of an engineering career is the financial security you get after you enter a professional scenario. Beside a thick in-hand salary package, you also get great perks and benefits that take most of your financial woes away.
However, mistakes do happen. Unexpected problems are always a risk that could threaten your financial security. Therefore, you need engineers professional liability insurance to protect you.
Engineer professional liability insurance will cover you against liabilities arising from unintentional professional mistakes.
Get a Sense of Pride
Getting a degree in engineering from a prestigious institution is a matter of pride for most students.
It is one of those disciplines that wows people because it widely shows how hard-working one has to be to become an engineer.
Engineering graduates are highly sought-after across industries for the very fact that they are well-versed in their respective field, be it manufacturing, IT, quality control, construction, electronics, or automobiles.
Showcases Your Skills
Only working hard for tests and workshops doesn't make one a good engineer. You will have to possess certain skills to be able to crack problems and come up with solutions.
Related: The Definitive Guide to Skyrocketing Your Project Management Skills
You need a perfect balance of left- and right-brain thinking to make creative decisions that are also logical to implement into action. As such, logical reasoning, critical analysis, decision-making, and creative thinking are a few skills that a career in engineering allows you to hone and showcase before the world.
Face and Solve Problems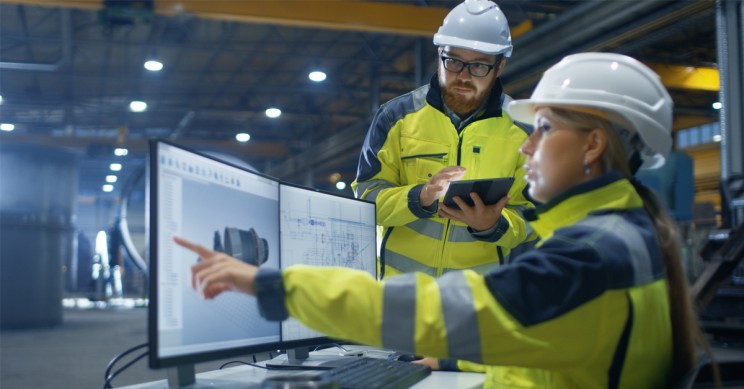 It's not true that engineers can solve almost any problem in the world, but they certainly have the skill-set that makes them capable of facing any problem.
The process of becoming an engineer is a rigorous one, requiring students to be up for any academic challenge that comes their way. Over time, you will build the confidence to face the world and take up problems with ease.
Everything that you go through during the drill helps you grow as a person and become capable individuals in the future.
Move Ahead in the Learning Curve
There's no end to learning, and engineers know this fact very well. Your professional life exposes you to so many challenges every day that you can't find an end to it.
Related: How to Learn English Quickly with the Best ESL Apps
If you are a lifelong learner and love expanding your knowledge, then a career in engineer would be best for you. Once you graduate, you also get a chance to branch out into other engineering areas.
You can pursue your masters or Ph.D., or get into lectureship in a reputed engineering institution, where you will be imparting your knowledge to others.
As an engineer, you will get into the habit of looking at things from a new lens and discover new possibilities each day.
Make a Difference
Last but certainly not least, engineers are thinkers. They, just like a healthcare professional or a social worker, can make a huge difference in society with their professional contributions.
All the most significant inventions that have made our lives easier today are the brainchild of engineers. They can come up with concepts that can uplift humanity and take generations to a higher rung of innovation.
Related: How to Ensure Your Work Projects Are Completed On Time (and On Budget)
For example, civil engineers can construct world-class hospitals, roadways, and educational intuitions, mechanical engineers can create a piece of out-of-the-box equipment, and electrical engineers can create a unique gadget that solves a mundane problem of people.
The above points are reasons enough for an undergraduate to choose engineering as a career option.
Despite the initial academic and professional challenges, engineers do pretty well in life owing to various financial and lifestyle benefits.