Do you have a unique time management strategy in your company that helps your employees be at their optimum performance, increase productivity generally and ensure that clients' deadlines are met?
Managing time efficiently at the workplace is quite challenging. Disruptions, distractions, email notifications, meetings, fulfilling customer demands, project assignments, meeting deadlines, and more, the list becomes long and burdensome.
You can find colleagues around you striving extremely hard and desperately wanting to keep themselves above the productivity line.
But what about the ones who cannot? Mental stress and pressure to meet the deadline is the most familiar and dangerous outcome.
The good news is there are ways to handle them. Improving time management strategies at work is not so difficult and can bring huge benefits.
Keeping calm, minimizing stress levels, encouragement from your colleagues are all effective ways to keep you motivated.
Think what you are trying to achieve when working? The three crucial factors that can define a successful time management strategy at your workplace are stated below.
How to Define a Successful Time Management Strategy in the Workplace
Your Perception – How you feel and other colleagues feel about the work you are doing.
Your Productivity – The amount of work you are delivering.
Your Performance – The hard work you do matters the most.
Better time management at the workplace means that you are trying to improve your efficiency which is crucial to manage your career.
Ways to Restrict Limitations
Do you find constant email notifications popping up on your screen or do your colleagues call out your name often?
According to a research by University of California Irvine, such small distractions can hamper workplace productivity significantly.
Researchers also mentioned that it takes almost 20 minutes to refocus on their work after such interruption.
So, you can try these few steps in order to reduce distractions.
Keep your mobile phones silent.
Plan and check email twice or thrice a day – such as, first thing after reaching office, after lunch, and maybe before leaving the office.
Keep your message notifications off.
Open only the browser tabs you are using and close other tabs.
Best Strategies for Time Management at Work
Best time management strategies come with distinctive organizational values. This includes the ways you are recognizing your vision with limitations as well as aspirations.
With transparent and outlined values, employees working at your organization can easily strategize time taken and ask themselves whether their actions are supporting company values or not.
1. Tracking Time and Attendance Efficiently
Manually entering time and attendance information can lead to various human errors. Also, if not monitored properly, some employees can even enter incorrect working hours in timesheets.
The major benefits of leveraging a time management software like SutiHR is that the hours your employees have worked will be recorded automatically thus eliminating the occurrence of human errors and the probability of entering faulty hour values.
2. Provide Real Time Data
With real-time data both your HR manager as well as you can retrieve immediate access to employee schedules. Also, you can track which employees are presently working at your organization.
The custom report includes important metrics about the things you are most concerned about and gets created automatically in the central database. You can easily select to whom and when to send these reports.
3. Understand Your Job Roles
Do you wonder what is expected of you? This is extremely important as it dictates what you are spending your time on.
If you are not sure of your role, clarify it instead of carrying on guessing. This way you can easily delegate work efficiently instead of wasting hours.
4. Plan Properly
Starting your workday without having any idea on what needs to be done at the end of the day is a nightmare.
Time taken to think and plan ahead the activities is insignificant compared to the time you will save by jumping from one task to the other.
After work, take 10 minutes to empty your work desk and make a list of the important tasks that you need to complete the next day. It's better to start the morning to find your desk organized and clean rather than keeping it messy. On reaching the office, assemble your to-do list and keep it on the table to do things accordingly.
5. Go for a Good Time Tracking Software
The best way to monitor every minute that you spend at work can be easily managed using an automated time tracking system.
Such time tracking software's are basically designed to track time spent on the tasks you do, set time estimates, and keeps a record of every minute you are spending on a particular task.
For instance, while working on a project assignment, set the time estimate for every task in order to manage your time effectively.
6. Leverage an Online Calendar Planner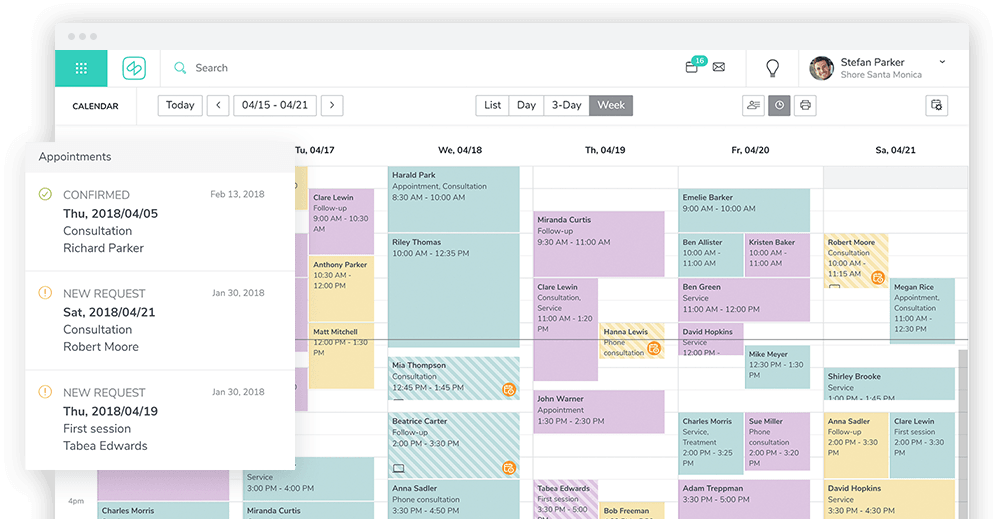 Online calendars are considered as a great tool for managers to manage time effectively. With online calendar planners, you can easily track and manage schedules, set up notifications and reminders, create time blocks, mark significant events and dates, and more so you can stay ahead of deadlines.
Online calendar planner can be easily integrated with external applications. Also, you can access online calendars from various smart devices.
7. Easy to Manage Time Off
With the help of a time tracking software, employees will no longer be so concerned regarding their office working hours, casual leave, sick leave, earned leave, and more.
The interesting thing is that users can access this important information easily using the time management system and manage their office time accordingly.
8. Avoid Any Kind of Interruptions
Distractions are the major cause for time wastage. Employees often suffer interruptions in between their important work as it is unstoppable.
At the same time, they need to finish their work before the deadline. Avoiding such distractions at the workplace can surely make you productive and you can excel in the work you are doing.
It is important for you to know the ways to avoid interruptions and keep moving with your responsibilities.
Conclusion
Time management plays a crucial role in our day to day lives. Educating yourself with the best time management tips can really do wonders.
When every minute counts, doing things that adds no value to our lives is of no use. So, by implementing these time management strategies at your organization, you can check off more on your things to do list.