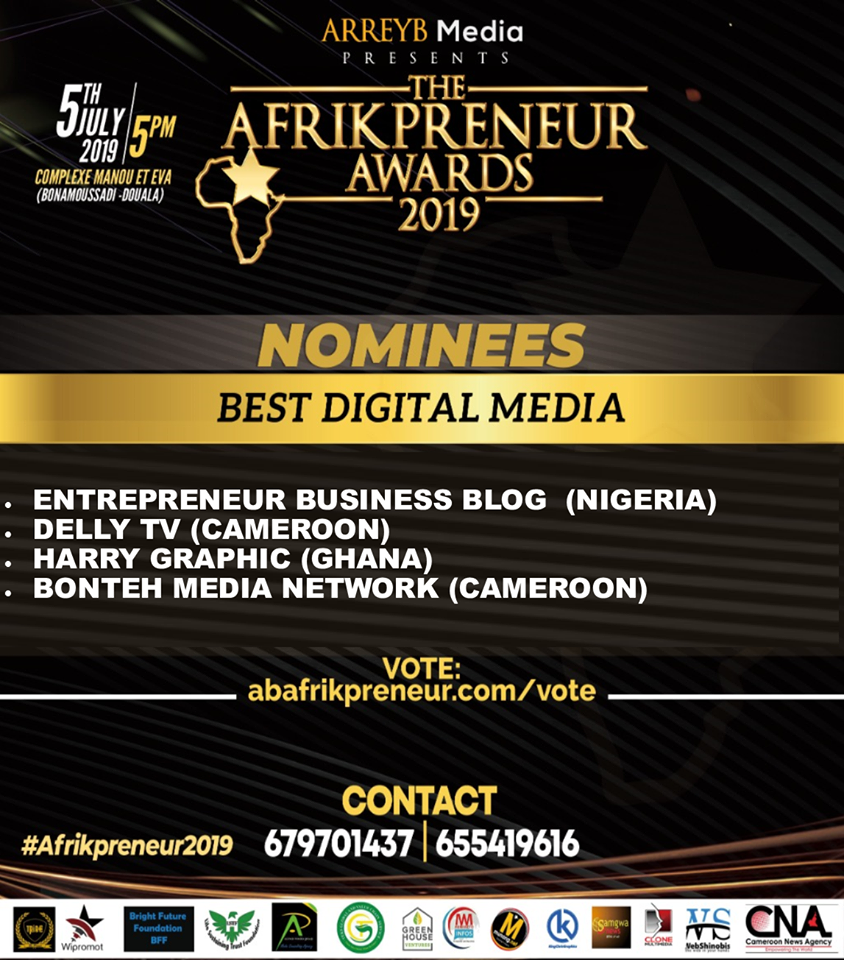 We have been nominated as one of the best digital media and I need your vote to win this AB Afrikpreneur Award in this category.

Read the letter here:

Congratulations / Felicitations ENTREPRENEUR BUSINESS BLOG
We are glad to announce that you have been nominated for the AB Afrikpreneur Awards 2019, an annual African entrepreneurial award.
Your nomination was done by your followers and clients who see what you do and think that you deserve to be celebrated because your contribution to Africa is invaluable.
AB Afrikpreneur Awards 2019 brings together entrepreneurs from 6 African countries.
Voting will be done once every 24 hours via the link below.
[www.abafrikpreneur.com/vote]
Attached to this is your category nomination flyer and details of the awards night in Douala, Cameroon which will also bring together some presidential candidates and top entertainers .
Consider this an INVITATION from the Afrikpreneur Awards team to you.
Congratulations once more, we are proud of you.
Afrikpreneur Awards team
* End *

To vote for "Entrepreneur Business Blog" click on this link, http://www.abafrikpreneur.com/vote/ scroll down to the "Best Digital Media" category. select "Entrepreneur Business Blog" and click on VOTE.

PS: If you love me and believe in me, do this for me and encourage your numerous fans to vote for me as well.