If you think that organizing your first corporate event is just about setting a date and invite people to come to it, then you're in for a surprise! More than just a party, it's an opportunity to prove yourself to the higher-ups.
While there are a million and one things that can go wrong when organizing a very important corporate event, most event planning mistakes can be avoided with this step-by-step guide.
Set your event goals
In order to put together a successful corporate event, you first need to set your event goals. The goals you set will act as your guide as you move forward with planning and executing your event.
So, how do you figure out your event goals? You just need to answer these 3 basic questions:
What is the main purpose of your event?
Who are the attendees you want to attract and how many of them do you want at your event?
How much money do you want to earn from this event? If your corporate event is not profit-generating, how much money is the company willing to spend?
In this first step, your organizational skills can make a world of a difference so make sure to take notes.
Put together your dream team
A corporate event is not a one-man show. Sure, you may be the brains behind it, but it's highly unlikely that you'll be able to execute your plans alone. To lessen the stress of event-planning, you need to have your own dream team to help you get the work done.
For a corporate event, here are some roles that you need to fill:
Program coordinator: takes care of the program flow of the event. Works with the master of ceremonies during the event.
Venue coordinator: books the venue and takes care of ingress and egress. Prepares the signages.
Equipment coordinator: transports and sets up audio and visual equipment. Takes care of lights and sounds.
Promotions and marketing coordinator: liaise with media outfits to promote the event. Takes care of advertising materials and media kits for the attendees.
Hospitality coordinator: keeps stakeholders in the loop. Takes care of catering and welcomes VIPs into the holding area.
Procurement coordinator: buys giveaways and outfits for the organizers. Takes care of buying whatever it is you need for the event.
Decide on a budget and stick to it
Finances are considered to be the most important component of a corporate event because if you don't have any money to spend, then there will be no event. No matter who is paying the cost, you need to have a thorough budget plan.
Related: How Entrepreneurs Choose Perfect Venue for their Networking Event
Here are some key expenses you might want to consider:
Venue: rental, security deposit, parking
Equipment: sound system, projectors, wi-fi, cameras
Catering: food package, servers, bartenders, table settings, linen
Marketing: design work, social media marketing costs, printed materials
Miscellaneous: venue decor, staff pay, taxes, additional fees
Create an events plan
Every corporate event needs to have a timeline so start creating an event plan once you sort out your budget. The most important rule about creating an events plan is to always make allowance for unexpected delays. You'll never know what could happen during the event itself so always have a Plan B.
Set D-day
Is your event seasonal, like a New Year's celebration or Corporate Christmas party? Then you need to set the date as early as you can if you want to secure your venue. Or if you're putting together a product launch, your D-day should not coincide with other company's events if you don't want to compete over attendees.
Book a venue
Booking a venue isn't just about deciding on a location where your event will take place. It also involves choosing reputable vendors and suppliers, including an experienced catering company that will take care of your food and drink.
Here are some questions you need to ask as you search for the perfect venue:
Is the venue accessible for guests? Does it have enough parking for the number of guests that you're expecting?
Does the venue have its own Audio-Visual equipment or do you need to find other suppliers for it?
Can the venue provide Wi-Fi connection for everyone attending the event?
Is there enough space for all guests to comfortably move around in?
Are you looking for an open space layout? If not, can the venue provide you with enough rooms?
In case of emergencies, how can the venue ensure your invited guests and audience safety during your big event?
How much is the cost and what are the cancellation and refund policies?
Take branding seriously
Now, let's get to the fun stuff – branding. This is where you choose a name and theme for your event. If you want your first event to be memorable, you need to at least have a logo to give your event identity.
Related: Infographic: 6 Aspects of a Branding Strategy of Successful Businesses
Creating branding for your event doesn't have to be hard or expensive. You can use free tools like Canva to make graphics and promotional materials for the event. The only thing that you worry about is having the right dimensions for your materials, especially if you're optimizing them for social media platforms.
Meet with partners and sponsors
No matter who is paying for the event, whether it's your company or corporate sponsors, you need to be accountable to your stakeholders. Make sure to meet with them before the event to let them in on the progress. If you can't meet with them in person, the next best thing is to send them weekly email updates to at least keep them in the loop.
Want to know how to get sponsors for your corporate events? Check out this simple guide!
Market your event
There are countless ways to promote your event to your target audience so create a strategy that will appeal to your target demographic. Some respond better to email marketing, while others are more receptive through social media.
Related: 5 Interesting Ways to Boost Your Business' Marketing Campaigns
Whatever your marketing plan, make sure to have a strong CTA. make event registration easy as pie so that people don't have to go through different steps just to register for your event. You can also make it enticing with promotional codes, freebies, and prizes that you can give away on the event day.
About the Author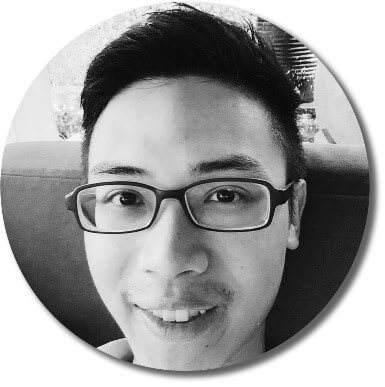 Ray is the Digital Marketing Mastermind of OPDM and the Community Manager of Gobble. He is highly passionate about blogging and aims to be one of the best marketers in the business someday.