Launching an ecommerce website from scratch doesn't really make any economic sense.
Here's why we hold that ideology.
First, launching an ecom website from scratch is quite expensive and damn time consuming. Not many people can afford such luxury. Small business owners on a tight budget can't possibly afford to spent such amount of money and limited time to launch their ecommerce store.
Hiring the service of a professional website developer is unexplainablyy expensive for most start-up businesses, especially if you are starting a business from scratch at home while you are still managing your day job.
On the other hand, you might want to use free blog software. Though it is easy to create a blog doing this, but it is difficult to use it as an eCommerce site because there really is no good way to integrate a shopping cart with a blog.
The answer is to use one of the companies that offer a single package that provides you with everything you need.
Why You Should Select an eCommerce Software Company
Their eCom Website Software is Good
This eCom software can be very powerful. You can easily create any eCommerce site of your choice with some of these online software tools.
You don't even need something too sophisticated. All that is needed is something that offer different layouts for different types of businesses.
It's true everyone might offer a software that allows you to change colors, fonts and layouts but what you want is an ecommerce software that will also allow you to create a website for specific product types.
A perfect example of such is if you sell clothing, you would want to have photos and descriptions, but you will also need to display various combinations of clothing size and colors, perhaps displayed in a pop-up window for ease of selection.
An Amazing Web Host Provider is Important
After you have created your first ecommerce website, you will need to have it hosted by another company like Siteground.
Some of the best ecommerce software companies that offer package deals for creating your website will also host your website.
This always make things convenient because inevitably you will have some problems with your site. Often it won't be clear if it is the site or your web host provider, but when you have one company handling both, you only need to make one inquiry.
A good company will also have a 24 hour customer service line because an eCommerce website is always open for business.
Amazing Shopping Chart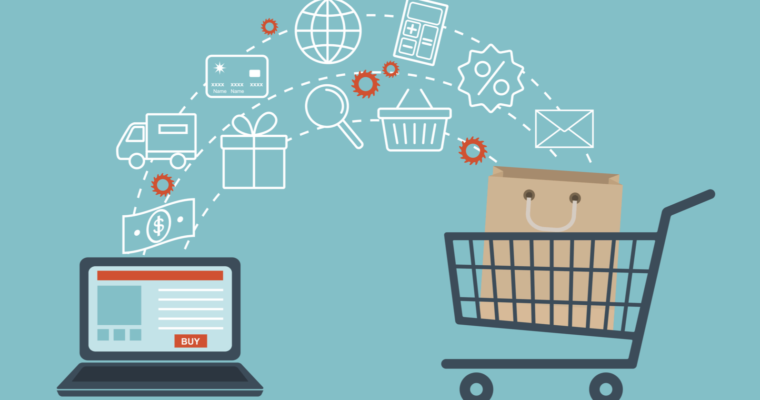 A shopping cart is the heart and soul of an eCommerce website. If you fail to get this correctly, your online marketing and selling effort will be a waste of energy.
The problem is that there are too many ways to get your shopping cart wrong, but there's only one way to do it right. And that is, you will need to purchase a package deal that seamlessly integrates a shopping cart with your website.
Doing this will make it super easy for you to keep track of your inventory with easy uploading and automatic adjustments after a sale.
A good shopping cart will guarantee safety to your customers. With a secure shopping cart software, your customers will be able to make payment for their order with the absolute certainty that their credit card information is safe.
Conclusion
The above reasons we outlined why you should choose an ecommerce software tool over creating one from scratch is only a tincture of what you can get from this package deal of your eCommerce website.
Quite a number of these ecommerce software companies can go an extra mile of registering your domain name, so you will have less hassle creating your online business from start to finish.
Another service to look forward to getting is sales and marketing. They will determine if you will be in business for a long-term or not.
The truth is, your ecommerce website will not automatically be found by itself. So, you have to create a strong brand awareness. You will be required to run Facebook ads, Google ads and even guest posting on authority blogs where your target audience converge.
Because it's an eCommerce website is no fundamentally different than any other business. It pays to advertise.
How you bring traffic to your eCommerce site often begins with some of the internet marketing services offered as part of an eCommerce package deal. If you are determined to doing this for ages, then pulling in heavy traffic to it and making it super-mobile-friendly should be your priority.