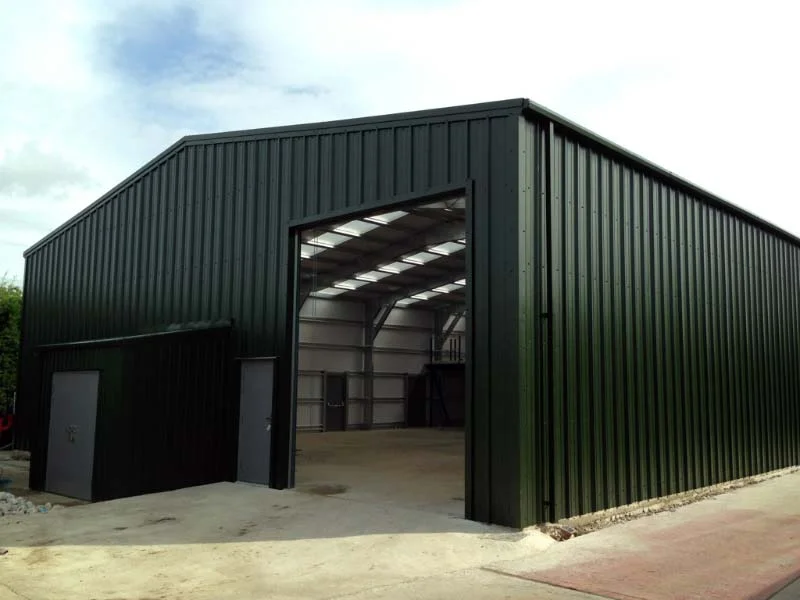 Temporary buildings and structures have penetrated many sectors including warehousing and many factories. Entrepreneurs prefer to use these structures because of the many benefits that they have. When compared to permanent structures that need a lot of money, labor, and time, temporary structures take the day.
So, are you planning to build a warehouse or expand an existing one? If so, considering temporary structures will be the best executive decision to make. To help you get started, we shall be discussing the top benefits that you and your business will enjoy from using a temporary industrial building.
Amazing Benefits of Temporary Industrial Buildings
1. Save Money
Both starters and experienced businesses will grab any opportunity that saves money while offering convenient services.
Related: 8 Interesting And Unique Facts About Shipping Containers That Will Blow Your Mind
Temporary structures for a warehouse or any other industrial purpose have been proven to save money through the use of materials that are cheaper than those used in permanent structures.
In fact, they offer better services since they are more efficient and durable.
2. Convenience
As a starter in the warehousing business, you need to start on the right foot, so convenience is all that you need.
Temporary structures are not only economical but allow the owner to get ample space for their business.
When you can save some money on construction, why not get a bigger space for your business? After all, the primary goal is to expand and get more customers. Thus, whether you are building a new industrial structure or expanding an old one, you will enjoy the convenience of space.
3. Flexibility
Most warehouse businesses may need relocation after a few months or years of operations. And that is why you need to consider Smart Space Relocatable Buildings. This level of flexibility cannot be realized when using permanent structures. Further, it is easy to expand your structures if space allows it. The experts will only take a few days to design and make the structure of your choice. And this is why many factories and warehouses are considering this option.
4. Smart Structures
Temporary structures that are made by experienced experts are smart in many ways.
It is not just a structure for use in business. They have the best ventilation, mold resistance, energy efficiency options, and many other features. Thus, they promote further savings through low overhead costs, loss prevention, and avoidance of many other unnecessary costs.
These smart structures will make you realize many other benefits that you have never thought of. That is why you should try them.
5. Time-Saving
Do you need to expand your warehouse in a few days? Why not take this option to do so.
When the project is given to an experienced contractor, you will only wait for a short time to complete it. They work by the hour to ensure that you get your project done.
Related: What You Need To Know About The Business Of Industrial Air Compressors
The best part is that they can do this without affecting the existing business operations.
How Long Can a Temporary Structure Stay Up?
The extent to which a semi-permanent building used for storage or for industrial purposes is allowed to stay up depends on the regulation and permission given to the owner by the local authority.
As a rule of thumb, if you plan on using your temporary industrial structures continually for more than 28 days, and/or it will be bigger than 100 m², you should be prepared to submit a planning application to your local authority for review and approval.
This liberty to use the temporary structure without getting planning permission and approval from the local authority is what is described as the 28-day rule.
5 Uses of Temporary Industrial Buildings
Whether you are in the UK, the United States or any part of the world, we all can benefit from the following uses of temporary industrial buildings:
Semi-permanent buildings can be used as classrooms in schools.
Temporary buildings can be used as warehouse facilities.
A temporary industrial building can be an office space.
It can be used as a healthcare and medical unit.
You can build one and rent it out as a commercial and retail store
What Makes a Structure Non-permanent?
A non-permanent structure can best be defined as any form of structure such as a building, tent, park trailer or cabin that can be removed from the premise of tourist accommodation. All non-permanent structures are not restrained from removal by foundations or utilities. They are without internal plumbing and are dependent upon central shower/toilet buildings for tourists.
Types of Temporary Commercial Structures
Entrepreneurs are now becoming more innovative when it comes to designing first-class temporary commercial buildings. Today, you can choose any of these three types of temporary buildings:
Temporary steel buildings – Another name for this is semi-permanent buildings because they last a long time. They are made to order and can be customized as the client wants. They can be finished depending on the client's preference with customizations such as insulation, color, and design. These temporary commercial buildings are commonly used in businesses that serve people such as restaurants, convenience stores, and public halls.
Industrial tents – Most service providers make these structures using steel frames, PVC roofs, and fabric walls without insulation. They are best for short-term temporary use, which might be any period between 3 and 36 months. The size, design, and color vary depending on the needs of the client. The good thing is that you can hire these temporary commercial buildings if you do not want to buy them.
Clearspan structures – These are temporary commercial structures with a large span area suitable for warehousing and production factories. They avoid poles and have open interior space for work efficiency while maintaining sturdiness. Just like industrial tents, they are made of steel and fabric.
What to Do If You Want a Temporary Building
You can find a wide range of reliable companies that can help you build a temporary industrial building if you are interested in installing it in your workspace or tourist site. You can comb through the internet or ask a friend for the recommendation of a trusted supplier of temporary building structures near you.
Conclusion
Although these are just a few of the benefits you will enjoy, there are many more. As you start using these structures, you will realize that they are the best for any business, but warehouses and industries are the main beneficiaries.