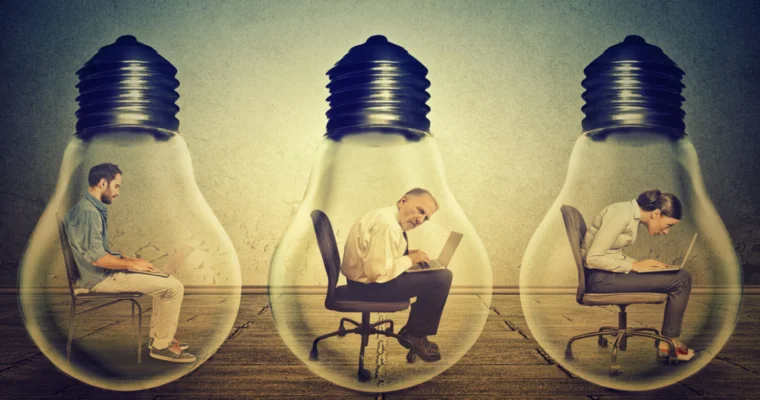 In the marketing world, branding is a vital part of any business. Not only does corporate branding give a business a competitive edge, but it also differentiates it from its competitors.
When most people think of big brand names in the industry, the logo or colours associated with the companies come to mind.
More often than not, the captivating visual aspect associated with a certain brand is the reason why the company's name is vivid in a consumer's mind.
But for this to be possible, the image quality needs to be of the highest standard. And this can only happen if you work with a reputable commercial printing services company that doesn't compromise on quality.
When looking for a printing company to work with, you're likely to be blown away by how many there are. And chances are all of them will claim to be the best in commercial printing services. So how will you know which one to partner with?
We took the liberty of outlining what exactly you must consider before deciding on a commercial printing company near you. This way you can partner with the right company that meets your business needs.
5 Factors to Consider When Choosing Printing Services for Your Company
1. Quality Driven
We've already explained how aesthetics are important to a business when it comes to standing out. But what's important to also consider is whether the printing company produces long lasting products.
Imagine having a banner printed and it looks amazing initially only for the wording or images to start fading after a couple of months?
Such a scenario is a clear indication of poor printing. The company will probably be guilty of either one or all of the following:
Printing on a low quality surface or paper
Using poor quality ink
Using inferior printing equipment
An inexperienced staff member may be behind this
From the above, it's clear how durability significantly contributes to print quality and therefore your reputation.
Research what others say about the printers' work if you don't want to compromise on your brand image.
2. Professionalism
Remember that the printing company you decide on will cease to be merely a printing company; it can become a long term business partner too. And as such, it's important to determine whether the company represents the values you expect from a business partner.
Are they professional? A printing service company's level of professionalism—or lack thereof—is worth considering before picking it to avoid disappointments.
Consider if the company has the following attributes:
Are the staff members friendly and responsive?
Imagine having to deal with a rude team that doesn't pay attention to your needs. A business partner with unfriendly staff is a complete turnoff.
Related: 10 Simple Ways to Increase Your Brand Awareness (Infographic)
Does the printing company stick to the discussed time frames?
Businesses work on deadlines. The last thing you need is a printing services company that doesn't deliver as promised. Such a scenario is likely to have negative ripple effects that will spread to your own clients and consequently tarnish your image. A reliable and dependable printing company is the best option.
3. Reputable
Closely linked to a company's professionalism is its reputation. It's always a good idea to partner with a printing company that has a good reputation in the industry. Make sure the printing company is registered as this is important for accountability.
Forget the fly-by-nights; look for a printing company that has experience on its side. Ideally it's in your best interests to go for the company with a high success rate. You want to be part of the success story.
We're not saying you have to totally disregard start-up printing companies, but make sure you exercise due diligence before picking one. The internet is a good place to start. Why not read a few reviews?
You can get on search engine right now and search for, "Reputable commercial printing company near me" or "Professional commercial printing services in …… (mention the city you are targeting" to find interesting ones with good reviews.
Related: Guide to Spotting Organic and Fake Online Business Reviews
You can also rely on word-of-mouth from the few customers who have used the company before. You'll be surprised how much information you can gather that you'll find useful in your decision making process.
Alternatively, you can request for a product portfolio of work done by the printing company in the past. This will help you determine if the company can deliver on their promises.
4. Diversification
A printing services company that offers a wide range of printing services is always the best. This means the company is well equipped to handle any printing project you throw their way.
It would be a huge inconvenience to realise that the printing company has to outsource certain printing jobs because they can't do them. This not only lengthens the turnaround time, but will possibly increase the overall cost of a particular task.
5. Creativity
Creativity plays a huge role in the printing industry. You want a printing company that's never short of ideas regarding your next project. Sure, you might have an in house creative team, but input from a printing company may enhance the quality of the final product.
Related: Amazon First Job Ad and the Creativity Behind Its Design
Look for a company that can "think outside the box" where printing ideas are concerned. The ideal printing services company will be in a position to produce images that inspire your target market and also give you pointers regarding your marketing options.
Conclusion
If you manage to find the right printing company near you that meets your criteria and needs, make sure you're loyal to it. Take the time to build a long and sustainable relationship. Not only will you enjoy a few discounts, but you won't have to go through the hassle of looking for another printing company again.