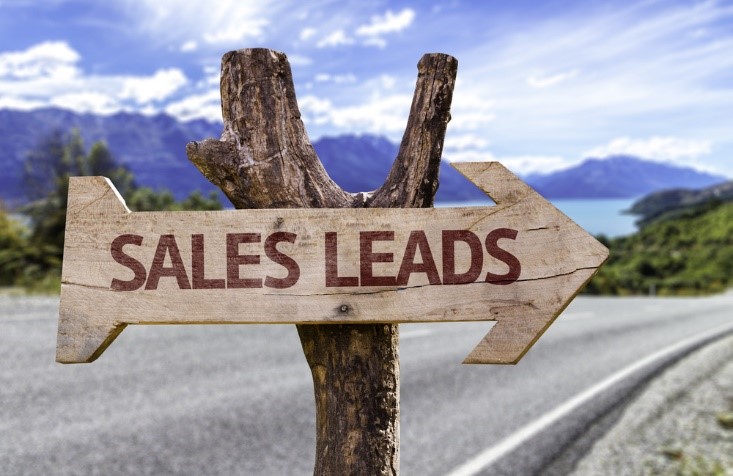 What is sales prospecting? What are some of the most common sales prospecting myths? Can sales prospecting myths derail the progress of most salespeople? What are some of the best sales prospecting tools out there in the market? And how people business owners guard themselves from being derailed from some of these regular sales prospecting myths? These and more are some of the key areas we shall be discussing in this article.
For many salespeople, prospecting is the hardest part of the job.
It's no wonder they feel that way — prospecting involves a lot of rejection, and you need a thick skin and a mountain of patience to do it right.
But you also need to understand that there are a lot of myths floating around about sales prospecting — and being able to recognize them can help you persevere when you reach that point where you're starting to wonder if you'll ever make another sale again.
Prospecting is still as important as ever to closing deals. Learn the truth about these common sales prospecting myths, so you can start turning leads into customers at a higher rate than ever before.
Common Sales Prospecting Myths You Must Overcome Today
1. Cold Calling Doesn't Work
These days, you have a wide range of tools at your disposal to expand your network and reach out to prospects.
Email, social media, blogging and even face-to-face networking events can all put you on the radar of potential prospects. Perhaps because of this, you'll hear people say that cold calling is dead, or, at the very least, seriously ill.
This is a myth that makes sense to many. When was the last time you answered a call from an unknown number? But the truth is that cold calling is still alive and well.
According to RAIN Group, 54 percent of prospects will agree to a meeting over the phone. The catch? You can't expect a single cold call to yield results. You have to do it many times using the most cost-effective channel.
Success in sales prospecting is about persistence; you'll need to reach out an average of five to 10 times to make that first contact with a prospect via cold calling. Don't be that salesperson who gives up after a single ignored call.
2. Prospecting and Selling Are One and the Same
Prospecting and selling may be closely linked, and in many cases, one may not happen without the other. But that does not make them the same thing.
Selling is the process of turning a lead into a customer. Prospecting is the process of turning prospects into leads.
What's the difference between a prospect and a customer?
A prospect is someone who may be interested in becoming a customer, but you don't know until you've been through the sales prospecting process, which helps you weed out those who aren't serious about your products and services.
Once you've separated the wheat from the chaff, as it were, you can start putting your sales magic to work on your leads — those who seem serious about making a purchase.
3. You Shouldn't Use a Script
Only kids and newbies use scripts, right? How can you sound natural when you're reading from a script? Well, if an actor can sound natural while following a script, so can you.
You don't have to read your script out word-for-word, and you should definitely practice your presentation, so it sounds normal and natural and not canned.
But a script does more than prevent clamming up from fear. It can also provide a useful framework that helps you remember to discuss key benefits and ask qualifying questions that can help you determine whether a specific prospect seems likely to become a lead and, later, a customer.
4. You Need the Prospect to Commit to an Appointment
Plenty of salespeople push a new prospect to commit to a meeting. Closing a prospect on an appointment feels like an accomplishment; it feels like making progress. But often, a prospect will agree to an appointment that he or she has no intention of keeping just to get you off the phone.
Making an appointment won't do you any good if the prospect doesn't show up. If the prospect seems interested, try sending an information packet instead of pushing for a sales meeting right away.
Building a relationship in a low-pressure environment can be a great way to draw in a lead. A bunch of our sales are closed online without forcing a prospect to commit to an appointment that traffic congestion will frustrate.
5. Social Media Won't Help You Make Sales
If you're not active on social media, it's easy to miss what others are doing with it — and what they're doing is making sales.
According to Forbes, more than two-thirds of sales people who use social media sell more than their peers who don't.
Hubspot claims that 65 percent of sales people who use social media fill their sales pipeline, compared to 47 percent of those who do not use social media.
Related: How Not to Promote Your Business on Facebook
Social media gives prospects another point of contact and provides a means through which to expand your network, so you can continue to pull in leads.
Conclusion
If sales prospecting has you down, don't fret. Question what you've been told about sales prospecting, and soon you could have more prospects than you know what to do with. There's absolutely no better way to debunk these sales prospecting myths like we just did in this article.