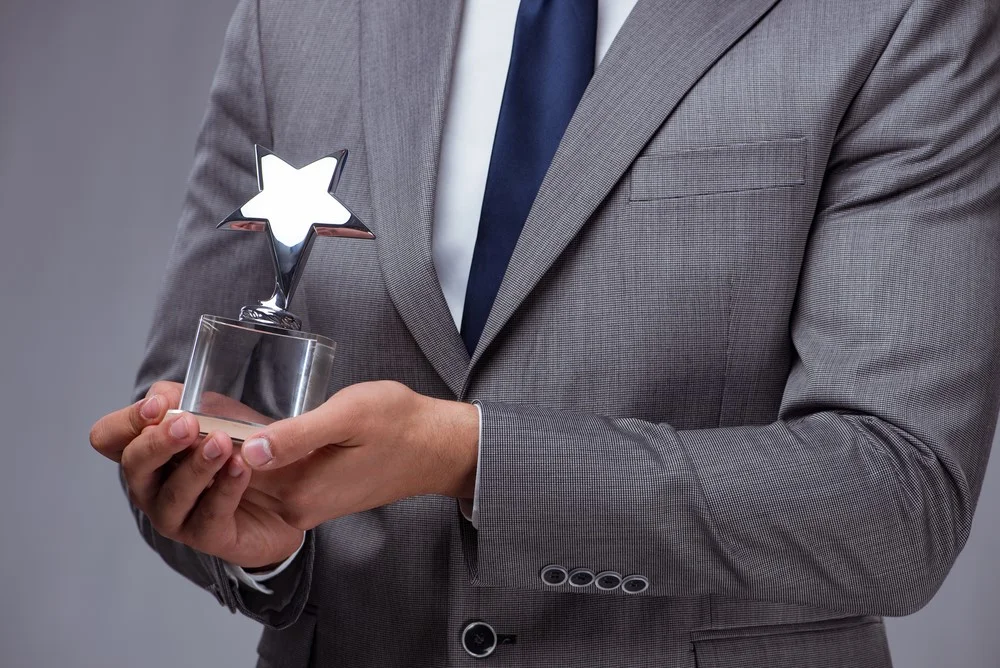 Sponsored Post
How do you sieve through all the criteria to select who truly merits an award in your company every year or once in 5 years?
There's no doubt that rewarding your employees can reap big benefits for your company. Not only does showing appreciation for their efforts improve productivity, but employees who are recognized are often more loyal to their employers, keeping morale high and turnover to a minimum.
Although simply thanking employees in the moment and offering kudos for a job well-done is an effective means of recognizing them, more formal reward and recognition programs — in which your team members are formally acknowledged for their work and receive awards of some type, such as bonuses, extra perks, or even tangible objects like glass trophies honoring their achievements — are also necessary to help employees feel valued.
The question then becomes one of how to select the employees to award in your company as that is the foundation of a successful recognition program.
Truth be told, without a clear set of criteria and a consistent process, there is potential for a reward and recognition program to lose its meaning and become less likely to benefit your company in any way.
Find "Why" You Want to Award Your Employees
The first step toward an effective employee award program is the articulate the "why" for the program.
Effective employee reward programs are not simply a nice thing to do; they need to be tied to specific goals or desired employee behaviors.
The employees who receive awards should be receiving recognition because their work, their effort or their attitude aligns with the specific mission or values of the company or were instrumental in the company making progress toward — or reaching — a stated goal.
Oftentimes, employee award programs are designed to award the "best" employee in a particular category. For example, many sales leadership awards are given to employees simply for achieving their quarterly or annual goals.
In other words, these awards are handed out just for doing their jobs. However, to be more effective, employee awards should be tied to exceeding expectations.
Not only do awards help provide meaning and purpose to the recipients, but they should highlight specific behaviors or achievements as a way to inspire others to do the same.
So again, when developing a plan to choose employees to reward, focus on determining the reasons for the awards and have a plan for communicating those reasons to your employees.
Doing so will help spur them to go above and beyond, rather than simply meeting baseline expectations.
Determine the Criteria for Employee Award
Once you know why you are handing out awards, determining the criteria for them becomes much easier.
Some criteria are objective, such as who is eligible (based on length of service, employment status, department, job role etc.) while other criteria are more subjective. In either case, it's important to be crystal clear about what is "award-worthy" and how recipients are selected.
Many companies opt to evaluate employees on both their work performance and their personal characteristics and/or behavior to determine award winners.
Some of the criteria that companies use include employee credibility, respect (both for them and how they respect others), how well they get along with others and create a pleasant working environment, their commitment to their work and the company and how well they support and represent the company brand.
You might award employees for embodying all of those characters, or you may choose to award individuals who exemplify each individual characteristic.
The most important thing is to be clear about what you're looking for and be specific in what you're honoring with an award.
Related: 7 Ways Business Leaders Can Drive Strong Sales Performance
The employee award selection process must also be clear and specific. Determine from the start who will select the award winners, and how they will be evaluated. Some companies leave award distribution up to the managers, while others allow individuals to nominate their co-workers for recognition.
Another option is to implement an employee survey in which your team identifies specific individuals who embody the stated goals or rate their co-workers on pre-defined criteria.
Whatever method you choose, the methodology needs to be communicated to your employees so they understand not only what is expected of them but how they will be chosen for recognition.
Employee recognition and reward programs are not complicated, but they must be handled appropriately if they are going to help your company become a high-performing organization with happy and productive employees.
Don't let awards be random or strictly numbers-based but rather tie them to specific goals and expectations to get the most from them.