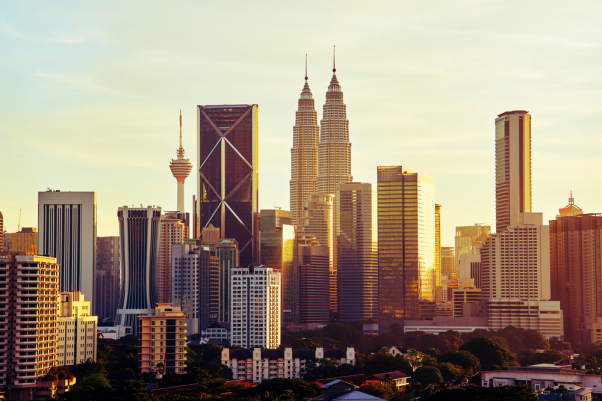 Are you thinking about making the move to Kuala Lumpur, but not really sure your business has the traction necessary to make money? Consider adopting the coworking plan as a workspace to avoid the costly overhead associated with conventional office space.
In Kuala Lumpur itself, the landscape is such that businesses can find coworking spaces at both ends of the range in prices. This goes to show that the popular co-working myth that beautiful coworking spaces are expensive remains a myth.
The city is in step with other international cities in the region where renting workspace in coworking spaces is popular.
It is hard to argue against getting all-inclusive office space that is, in many cases, more inexpensive the white-shoe office lease.
A coworking space in Kuala Lumpur can provide your business with access to office amenities, get traction for your enterprise, and offers a place to collaborate with other professionals.
Let's take a closer look at Kuala Lumpur's coworking community and what you can expect when starting out with your business ventures in the Malaysian capital.
Coworking Going Corporate
While the start-up is given credit for fueling the coworking craze, many other types of businesses have found these spaces very attractive.
As smaller businesses and the SME have gravitated toward coworking, corporate outfits have found certain aspects of the office attractive. In fact, the activity-based part of coworking is the draw, as it is perceived to break up the monotony of the business day.
In addition to corporate interest in the coworking plan, businesses will find more variety in terms of larger spaces in the city.
Because coworking started out as small communities of professionals, most of the spaces were smaller. However, international conglomerates have taken an interest in Kuala Lumpur and South Asia in general.
These operators can provide workspace for professionals who need more amenities, and they are great for professionals who have to travel internationally.
Focus On The Social Aspect Of Coworking
The coworking spaces are beginning to evolve, and while community is a big part of coworking, Kuala Lumpur spaces are giving professionals more than workspace and internet connections.
A focus on providing businesses with quality social events is a big part of the coworking platform in this season.
Some spaces already have event calendars that give businesses a chance to network within the community, but it should be very interesting to see what space managers come up with this year.
Many More Types Of Spaces
Variety is the spice of life, and as it relates to coworking, businesses and professionals will find there is a lot of variety in terms of spaces.
Larger workspaces will definitely be outfitted with an array of menu options that will give businesses more leverage in the community. Of course, these spaces are more expensive, but when compared with traditional office space, it is a much cheaper option.
For those who like the cosiness of smaller communities, you can find fit-outs that range in catering to specific industries or even niche coworking spaces that cater to businesses with a specific mission.
You probably do not get as much in terms of amenities, but nothing can replace working in a space where the people understand and know your particular needs.
The prices vary depending on the amenities, but there is space for everyone, regardless of budget.
Low-Cost Alternatives
Because the coworking space has become so popular, professionals do not have to worry about finding lower-priced options. Within Malaysia and Kuala Lumpur, there are operators who charge very little but surprisingly have an array of options.
For businesses who really want to save on office space, there are at least four coworking spaces run by different operators who offer competitive prices.
Insight Into 2023 Coworking Kuala Lumpur
Kuala Lumpur is the place to be when coworking is a major concern. The office landscape promises to offer professionals more variety, more amenities, and more opportunities to build their businesses.
For those looking to rev up their workspaces, the Kuala Lumpur coworking landscape can be a catalyst in bringing cooler office space to their businesses.