When it comes to property investment in Dubai, value location the most or be ready to cash out just a little as profit.
Dubai's property market is booming like never before and there are so many amazing freehold developments being constructed around the city.
Whether already finished or still under construction, these projects are spread all over the city and, therefore, it's really important for the property investors to buy properties in key location such as Arabian Ranches, Palm Jumeirah, and Dubai Marina.
Obviously, location plays a key part in property valuation and with so many prime locations available across Dubai, you have to be spot on with your choice.
4 Businesses You Can Launch Today With No Investment Or Experience
In addition, your choice of location primarily depends on your expectations from the property you are going to invest in too.
You may be someone looking to find your tranquil abode away from the hustle and bustle of city or you may be a lively person who just loves living in the city center. In fact, there are some who want a balancing mix of both.
You may also want to invest in a property to resell or rent it out to prospective tenants.
So, whatever the case, when you are going to invest in a property in Dubai, just ensure that you give a close thought to the location so that you can make the most of your investments.
Let's check out some key locations in Dubai where you'd want to invest right now!
Most Valuable Locations to Buy Properties in Dubai
Properties Inside Dubai
There are some mega projects going on in Dubai's city center including Downtown Dubai and Business Bay which are located along the Sheikh Zayed Road.
These developments are known to offer a contemporary, luxury lifestyle with all life amenities easily accessible.
You can have all the convenience you need while living here. Those already living somewhere along the popular Sheikh Zayed Road will tell you that you don't have to face any traffic queues here.
Besides, you have close access to all the popular shopping malls, golf courses, and major attractions in the Downtown Dubai.
The prices may be a bit steeper, but you can also invest in freehold properties on other side at the Dubai Festival city as well.
This area may not be as commercial as the Sheikh Zayed Road, but it's quite convenient for the residents too.
Properties Outside Dubai
Many investors love the prospects of living outside Dubai, away from the hectic city lifestyle, where they can enjoy some great family time.
Dubai offers all its villa developments outside the main city while some apartment projects have also started to move outwards too.
The properties on the outskirts of Dubai are just tailor-made for those who have a limited budget.
A popular choice is International City where the prices are modest and it's still reasonably accessible from the city.
Some other quiet areas with peaceful surroundings include The Meadows, The Lakes, Emirates Hills, and The Springs, which are all part of Emirates Living Community and make a great investment opportunity.
There are more projects coming on the outside of Dubai in near future and they will all offer required amenities to the residents.
Some Other Key Locations In Dubai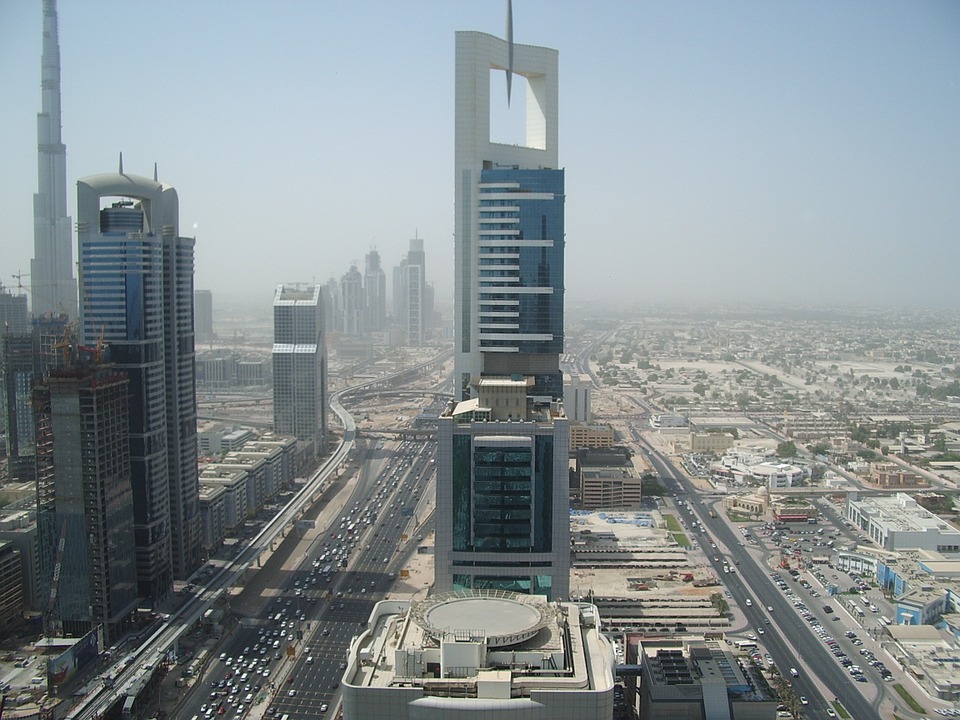 For those planning to stay inside one of the busy communities in Dubai, while avoiding to be right in the city center, the New Dubai would make a perfect choice.
The area houses lots of amazing freehold properties and it makes a wonderful addition to the city.
10 Startup Tips for Launching a Business When You Are in Debt
Dubai Marina, Palm Jumeirah and Al Barsha are also some of the major hotspots for property investors right now. They're all easily accessible and getting increasingly popular among buyers.
Here you can enjoy easy access to all the beaches and hotels, as well as some great shopping opportunities.
So, when planning to buy a property in Dubai, make sure that you look here too.