There are basically 3 ways to learn anything online that's new, transforming and financially rewarding.
The path you choose of these 3 ways shows HOW BADLY you want result, the amount of TIME it will take you to achieve the result that you want so badly and what it will COST you in terms of money.
Within the short space of time I have been here, I have used each of these 3 learning mechanisms and I can tell you how they work and what's most possible in each.
Are you ready to learn something here today so you can start practicing them in your personal life? Let's dive right into it.
1. Do-it-Yourself
This is that form of learning mechanism where you burn your midnight candle, (nobody uses candle again, right?) burn data upon data watching YouTube videos and denying yourself any form of pleasure because you are too preoccupy (maybe broke too) to ever consider it an option.
While this learning mechanism still works, there's ONLY a slim chance that you will ever succeed and become super profitable, successful and influential in that which you are grinding day and night to master.
As a broke guy when I was starting out, this was the only option for me. But did I tell you the consequences?
Well, come closer let me whisper it into your ears 👂. Don't tell anyone, please.
I struggled and struggled until I began to ask for prayers because I thought my village people (witches and wizards) were after me."
Today, I look back and try to re-imagine how funny things were then.
I had this feeling that the world was collapsing on my head simply because I was hellbent on doing it myself.
It took me years, energy and even more money running from one free event to another and more time surfing the internet only to get either half-baked information or total BS.
To me, the best way I can describe this learning mechanism is, "Crawling to Success."
Yes, you can crawl from here to America but the question is, "How long is it going to take you?" One year? 10 years? Or all your life?
If you are okay to spend at least 10 years or more learning and learning without ever profiting, you can stick to this method, "Do-it-yourself."
It is highly UNRECOMMENDED by me or any expert that understands what he's doing.
Next is..
2. We Do It Together
This is that learning mechanism where you find friends of like mind and learn from each other or from them.
This method works BUT the challenge is that it is still flawed with loads of disadvantages.
Learning from peers alone is risky, time wasting and you will still have a slim chance of becoming uber successful using this method only.
The worst part is that they might teach you untested strategies they concocted in their quite moment of transcendental meditation.
The outcome is that you are likely going to experience colossal failure working with that alone. Of course, you wouldn't say they hate you and want you down because they gave you the best of what they could offer.
If you permit me to nickname this I will call it, "Riding to Success."
While I advise you use it from time to time, but the fact is, it's highly UNRECOMMENDED. It's obviously not the best.
Moving on to the third…
3. Done-for-You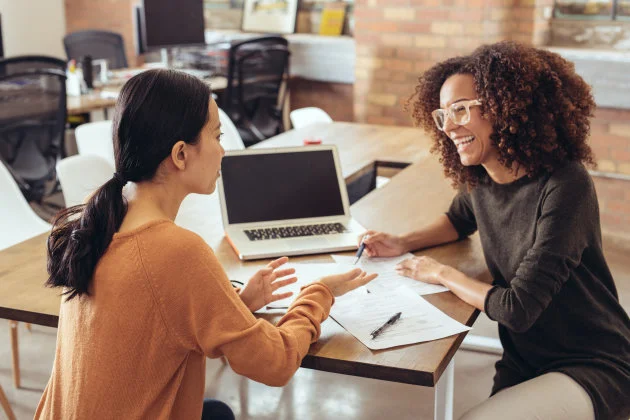 This is that learning mechanism where you save money, time and energy yet achieve tremendous result by simply getting on the wings of an expert.
The best part is when you are learning to soar in your desired business niche on the wings of a considerate, humble and thoroughly experienced expert, one that will be willing to answer all your amateur questions without bullying you for them, you achieve result faster.
To me, this third learning mechanism is better described as, "The Fast-lane to Success" ✈ where you can soar on the wings of super successful experts who have been in the business of your dream.
I have used all the 3 learning mechanisms I explained here but I can tell you for free that nothing trumps using the, "Done-for-You Mechanism" where a coach takes you by hand and reveal to you EVERYTHING that works presently.
This 3rd method works so well that in 30 days or even in few hours, you can learn what took a coach years of hard work to master.
Now, listen closely…
If like me and every other reasonable dude out there, you need QUICK, VERIFIABLE and LASTING result in starting a profitable blogging business or using the power of blogging to grow your business, then you need to learn from someone that,
Has done it
Is doing it
And has made millions of Naira doing it.
If that's what you want, then this is where I come in.
You want to start monetizing your WRITING SKILL in millions of Naira?
You want to START A BLOG that generate millions of Naira annually?
Or you want to use some aspects of digital marketing to grow your existing business?
If your answer is yes, I have a very cost-effective training for you.
Click on the link below to learn more on how you can be a part of this BLOGGING BUSINESS MASTERCLASS.
In this training I will teach you:
Little-known Secrets That Took The Son Of A Retired Village Pastor From $0/mo to Over $1,500 Per Month Simply By Blogging From Home. You Will Walk Out Knowing Exactly How To Pull This Off In Your Business In 30 Days.

If this is what you need, don't hesitate. Click the above button to know other benefits that awaits you and place your order immediately before the price goes up by 50% in 2 days time.
I hate to see people struggling financially or crawling in their business when pushing a few digital buttons like what I will be teaching you can help.
Don't wait to be told… Go ahead….. Click on this button above.