What are the step-by-step guide for selling diamonds successfully?
Selling a diamond isn't as simple as it seems since you can bid farewell to your favorite piece of jewelry that probably your grandma wore or your significant other gifted you.
First of all, accept the fact that you won't be able to get a full price for your diamond. Secondly, there are several important things to remember when selling diamonds successfully.
The following guide will help you, though.
1. Find out the Authenticity and Quality of Your Diamond
Just because your hubby or grandma said that it's a diamond ring doesn't mean it's true. Before you find a buyer and finally sell your jewelry, visit a qualified appraiser to get an accurate picture of your diamond's authenticity and quality.
It'd be great if this person doesn't sell or purchase diamonds. The appraiser will let you know about the condition and characteristics of your stone and about the negative and positive attributes that might affect the diamond's value.
ALSO READ: What You Need To Know About Investing In Precious Metals
If possible, visit several appraisers to get different opinions.
2. Learn the Diamond Price Chart
Each carat weight has its own diamond price chart. For instance, there's a price list for 1, 2, 3, 4, or 5-carat diamonds.
Every list determines a diamond's worth of based on 4C's – the carat, clarity, color, and cut of the stone.
The various combos of diamond color and clarity have different prices.
There's also a different diamond price chart for fancy shaped diamonds and round diamonds. Learn more about the diamond price chart to have a better idea of your stone's value.
3. Get a Certification
It's critical that you have a diamond certified by any reputable lab, such as AGS, GIA, GSI, EGL, IGI, or HRD.
These labs boast the highest grading standards and will ensure that your stone is authentic.
ALSO READ: 5 Investment Tips For Serious Gold Buyers
If you don't have a certification, consider getting the one from one of these labs. The price starts from $64, depending on 4C's.
4. Research Your Selling Options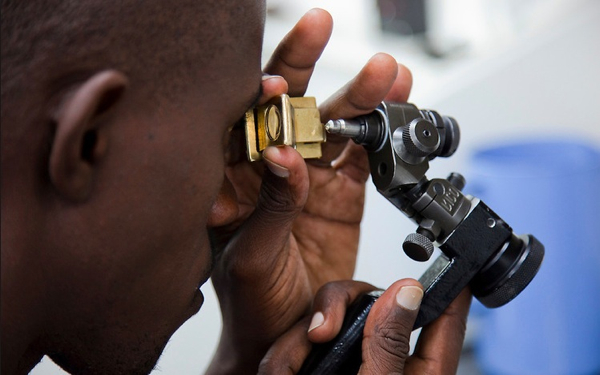 There are many selling options to consider. However, if you're an occasional or one-time diamond jewelry reseller, you can either sell your stone to the public or to the jewelry industry.
Finding a diamond buyer isn't just about earning the best price, but is typically a matter of how much you can trust that buyer, how fast you can clinch the deal.
ALSO READ: Step-by-Step Guide For Selling Any Product On Social Media
If you have marketing and negotiation skills, this is the perfect moment to use them.
Safety comes first, though. Before you trust a diamond buyer, it's best to check out if they're one of American Gem Society members or if they have Better Business Bureau rating.
Time is the major perk of selling diamonds to an expert in the jewelry industry. This will help you sell your stone safely and quickly. Same applies if you are trying to sell gold coins.
The drawback to selling diamonds successfully to an industry insider is because you're more likely to get the lowest price for your stone on the market.
The industry insider is going to make a great profit from your diamond, so they're not going to pay you high – anywhere near the stone's retail value.
5. Try to Sell Your Diamond to the Public
If you're not in hurry, you can sell your stone at a better price to the members of the public who usually pay more than the majority of industry insiders.
The problem is, it's not easy to find a buyer you can trust. The members of the public can't access the wholesale prices so they save on retail.
You can successfully sell your diamond stone on eBay or Craigslist, albeit you should stay alert and might even need to filter out the cons and weirdoes.
"I Do…Now I Don't" is another option to consider. You can list your diamond jewelry with a description and pictures but will have to send it as soon as you make a deal with a buyer.
While an independent and certified gemologist appraises and authenticates your diamond, the money is kept in escrow. Once the stone's certification process is finished, you can get money but pay a 15% commission.
If it's not your thing, you can give your diamond to a dealer or consignment shop to sell it for you.
ALSO READ: Social Media Marketing Hacks
This way, you can get a higher price unlike selling the same jewelry to an industry insider since dealers sell jewelry to the public.
The drawback is that you will need to pay a 25-40% commission and it's pretty money. Again, if you decide to give your diamond jewelry to the dealer, be sure to get strong and trustworthy dealer references as you'll leave your precious stone with them.
6. Set a Realistic Price
Many people fail when it comes to selling diamonds successfully because they initially set unrealistic prices.
Unless you sell your jewelry to the industry insiders where you have no choice but agree to the price they offer, you need to figure out how much do you want for your stone.
ALSO READ: Marketing Beyond The Sales Pitch
If you can't pay for appraisers, just check the prices of eBay diamond jewelry sales with a diamond of similar characteristics.
You can also check out new or used diamonds in several online jewelry shops or retail stores to compare the prices.
Remember that if someone wants to purchase diamonds, that's because it's a great bargain or they like the price and want to resell it to earn cash.
7. Be Ready to Sell It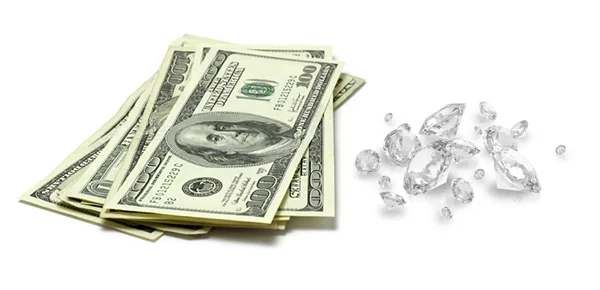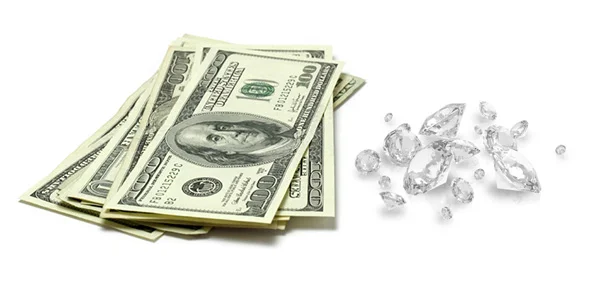 There are cases when a buyer and a diamond seller make a deal but it eventually fails. In the very last moment, a seller refuses to part with their stone because they're not emotionally ready.
ALSO READ: How To Sell Anything To Anyone Online (free eBook)
Ensure you can really sell it before starting the whole process. Your emotional health is much more precious than any diamond.
Conclusion
Selling diamonds successfully is possible. It requires a lot of research, some knowledge, and good selling skills. Even if it's a one-time sale, it's better to take it seriously so that you could get the highest price possible. When selling diamonds, remember to stay careful and don't trust each buyer as they can deceive you.