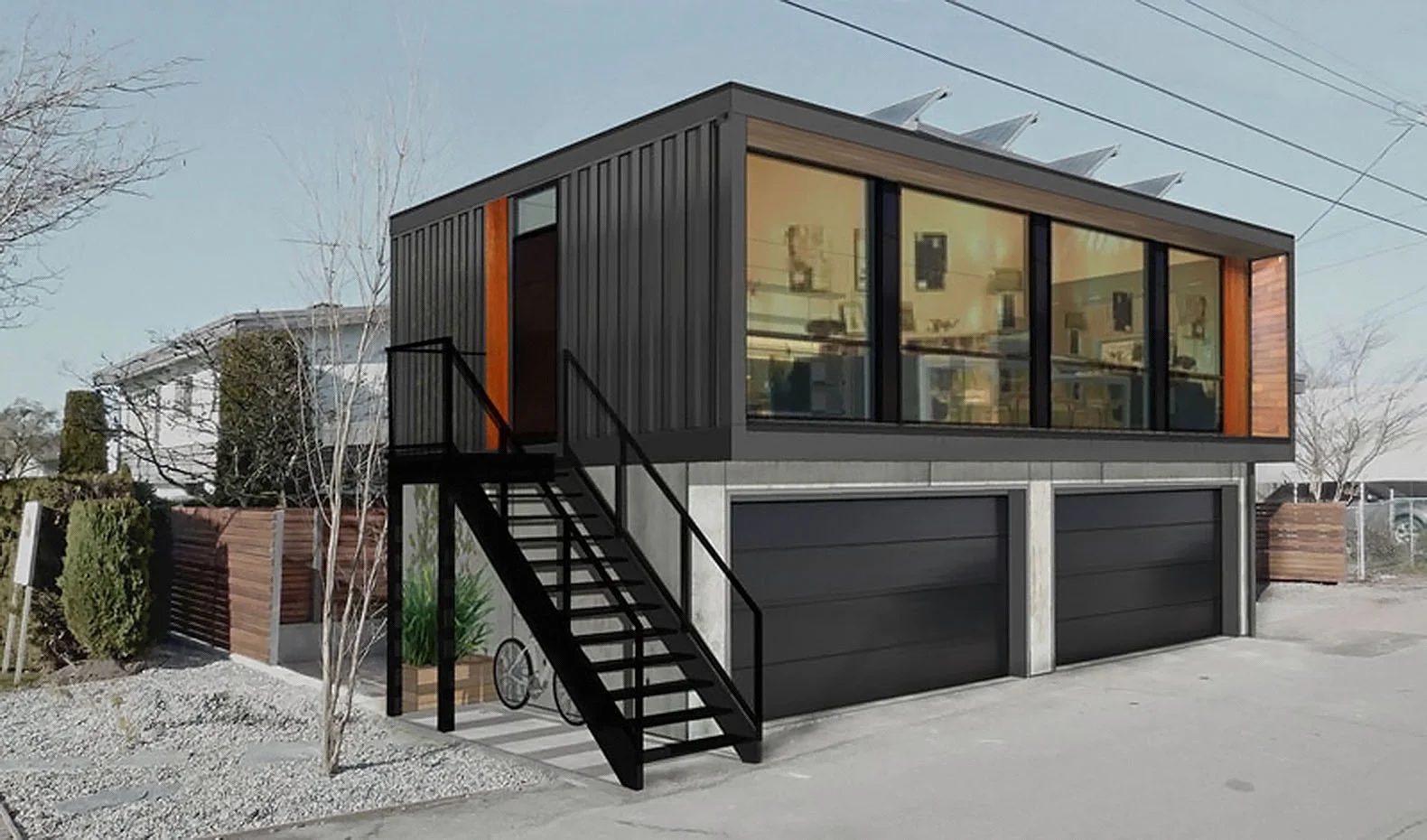 There are very many facts about shipping containers that you probably don't know even though you have been using them in your importation business.
Shipping containers are now being used for things like storage, housing, shops, offices, swimming pools, ablution blocks, refrigeration, and many other functions. This is the world of shipping containers that you are most likely used to.
Nonetheless, there are things you probably do not know about these huge, ordinary-looking metallic cuboids that you may have been interacting with.
Here are eight interesting and unique facts about shipping containers that are guaranteed to blow your mind.
Facts About Shipping Containers #1: First Modern Inter-Modal Shipping Container Was Developed By Malcolm Mclean
Shipping containers were first manufactured over sixty years ago and were primarily used to transport cargo but have since been adapted to accommodate a myriad of other functions.
ALSO READ: How To Start And Maintain A Construction Business From Scratch
The first modern inter-modal shipping container was developed by a gentleman called Malcolm Mclean in 1956. To maximize productivity and make the job of shipping goods from one country to another easier, shipping companies invest in reliable container equipment. This is because they know that with the right equipment, they can deliver their cargo in a safe and secure manner by sea (short sea and deep sea), rail, or using intermodal solutions.
Facts About Shipping Containers #2: 17,000,000 And Counting
Did you know that as of 2014 there were more than seventeen million shipping containers in the world?
Approximately half of these are owned by shipping lines like the Denmark company Maersk, which is the largest shipping line in the world.
Denmark Company Maersk has two hundred and seventy thousand refrigerated shipping containers, all of which are equipped with Global Positioning Systems.
If all of the shipping containers owned by Maersk were arranged one in front of another in a train-like fashion, it is said that they would stretch halfway around the world.
If they were stacked one on top of another, they would be 7,500 times the height of the Eiffel Tower, which is 324 meters high.
The remaining half of the world's containers (the ones that are not owned by shipping lines) are leased out for different periods, ranging from one year to ten years.
Ninety-five percent of the world's cargo is transported using shipping containers.
Five to six million of all shipping containers are currently shipping around the world. About half of these are refrigerated containers.
Rough seas and piracy result in an estimated ten thousand shipping containers being lost out at sea every year. By computation, this translates to one shipping container being lost every hour.
Facts About Shipping Containers #3: Made in China
China began the manufacture of shipping containers in 1980. At this time it was the largest producer and recycler of steel.
To date, about 97% of the world's shipping containers are made in China. Over and above having a plentiful supply of the required raw material, there are two other reasons that can explain this.
One is the low cost of labor provided by the Chinese people. The other reason is that China is the production base for most of the world's exported goods.
It was thus convenient to manufacture the containers close to where the goods to be shipped are sourced.
Companies like Maersk, Evergreen, Hapag-Lloyd, and Hyundai manufacture their containers in China.
This has served to make the Chinese 'Shanghai' port the busiest shipping container port in the whole world. More than thirty million containers pass through the port every year.
Facts About Shipping Containers #4: Stay Cool in A Refrigerated Container
Refrigerated (or reefer) containers are used to keep perishable foods, flowers, and other perishable goods fresh as they are being transported.
Did you know that reefer containers do not actually generate cold air? All they do is maintain the cargo at their required pre-cooled temperatures. Their temperature control range is between -35 and +35 degrees Celsius.  
Apart from keeping cargo cool, the temperature can also be turned all the way up when the need arises.
Facts About Shipping Containers #5: It's All Serial
Did you know that shipping containers that are used for commercial purposes all have a distinct numbering system?
ALSO READ: The Value Of Insurance In The Modern World Of Business
The serial number consists of a four-letter prefix followed by seven digits. The first three letters represent the owner of the container.
The fourth letter, which is usually a 'U', represents the category of the container.
The seventh digit, the number at the end, is called a check digit and is formulated by a mathematical equation.
Thus, the serial number is used to identify the owner, the country code, and the type, size and the category of the container.
Serial numbers are required by the International Organization for Standardization (IOS).
Facts About Shipping Containers #6: It Floats!
Did you know that a 20-foot refrigerated container can float on water for a period of 57 days? Its 40-foot counterpart can float for three times longer and even more.
Sinking shipping containers constitute hazards in the ocean. Boats and ships may collide with containers that are still making their way down to the ocean floor and are not easily visible.
Facts About Shipping Containers #7: Long Lasting
Did you know that with regular painting and good maintenance (of which very little is actually required), a shipping container can last for over twenty to thirty years?
This means that you do not have any short-term worries when you choose to make your home using such containers.
For a good maintenance, a thorough inspection of the container needs to be carried out once every few months and the necessary repairs conducted.
The forty-foot containers tend to last longer than twenty-foot containers because they are not usually packed to the brim. To learn more about packing containers, read this blog.
Facts About Shipping Containers #8: Architectural Design Feats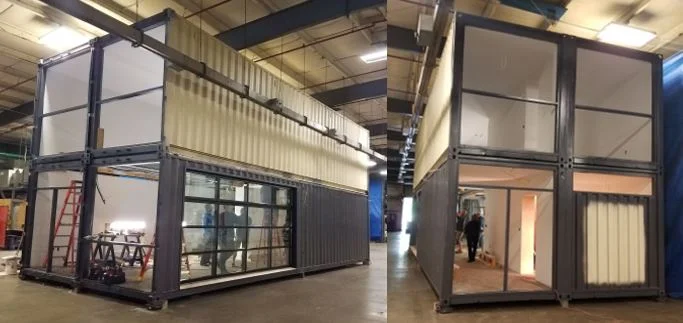 The biggest shipping container community in the world, 'Keetwonen student housing complex', is found in Amsterdam.
The tallest container building in the world is 'Freitag' in Zurich, Switzerland. It consists of seventeen reclaimed containers of different colors stacked one over another and is twenty meters high.
'Common Ground' in South Korea is the world's largest container shopping mall. It is also the first of its kind in South Korea. It is made up of two hundred shipping containers.
The world's first fully modular container stadium is being built in Qatar and will be used to host the 2022 FIFA world cup. It will be a portable stadium in a sense.
The employment of containers is to allow them to be disassembled after the tournament and relocated to a different place.
Related: 7 Innovative Things You Can DO With A Shipping Container
Apart from portability, another advantage of constructing using containers is that it is a very speedy process. Rome was not built in a day but there is a university building that was – the Bard college media lab.
Conclusion
Whether on land or on the sea, shipping containers are truly a marvel – especially if some ingenuity goes into turning it into something useful. Are you amazed at these interesting facts about shipping containers nobody is talking about?