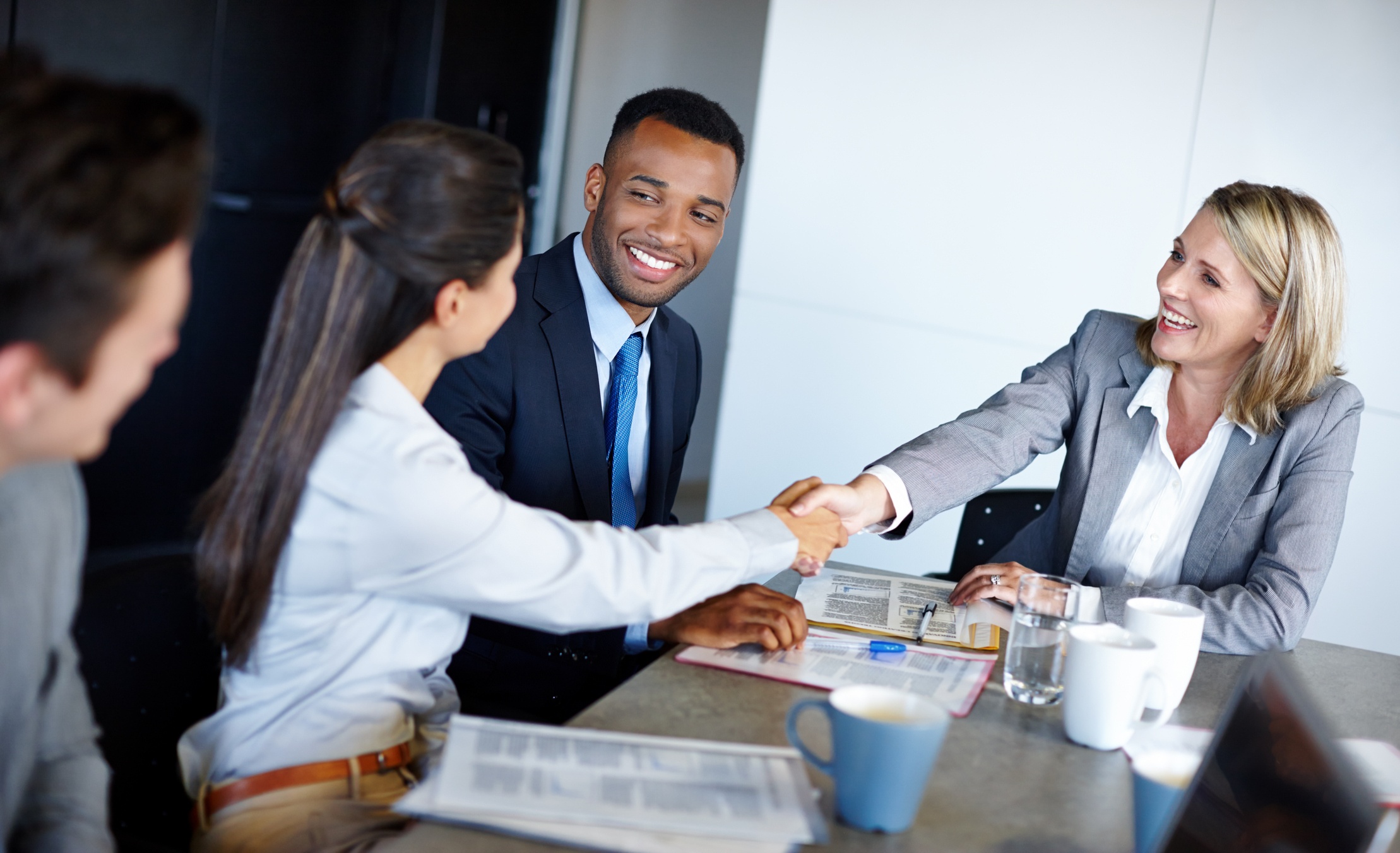 The customer is always right as they often say. After all, without customers or clients, your business would falter.
However, for many business owners, the emphasis is usually making quick sales and reaching out to new clients. But according to the Independent Insurance Agents of Dallas, customer retention is one of the most critical factors of a successful business.
One of the best ways to keep your current clients isn't through bribing them with free gifts, constantly reaching out to them, or even by deceiving them.
The relationship you build with your client from day one will help set forth their future support for your business.
Building the right relationship with each of your clients is easier with these strategies:
Client Relationship Strategies #1: Speak Face To Face With Your Clients
While we can be thankful for technology and the variation of communication methods it has given us, nothing beats a face to face communication with your clients.
Facial expressions, body language, eye contact, and verbal tones can be more accurately interpreted when speaking in person; not even video conferencing can stack up. We explained this more deeply in another article that talked about how to use basic human senses in attracting more customers.
In case you must speak with your clients through another method, always make sure that your communication is clear and won't unintentionally be taken the wrong way by your clients.
Communication barriers are bound to occur as your tone and emotions are harder to decipher by your clients when not speaking in person.
Client Relationship Strategies #2: Communicate With Honesty
In this twenty-first century, many businesses are still using lies and manipulation tactics to lure in clients quickly.
Fine print, hidden fees, vague information: sound familiar?
Even large corporations are using the latter. In reality, one of the best ways you can set your business apart from other businesses is to use honesty and transparency. These rarities are what clients love.
By being upfront with your clients, answering questions thoroughly, and doing or suggesting what's in the best interest of your clients, you will come off as honest.
In a world of deceit, your clients will be more likely to continue using your products or services knowing they can trust you. Finding another honest alternative is a battle when consumers have already found trust.
Client Relationship Strategies #3: Don't Act More Important Than Your Clients
Coming back to the idea that the customer is always right, this is one of the prime attitudes to form in any business.
Acting more important than your clients will only communicate that you're merely in business for the money, not to listen and act on the wants and needs of your clients.
Keep in mind that even though you are the business owner, the information dispenser, and the expert in your field, your clients still want to be treated as if they have power. You may not hear this on any business or finance TV show but this is key to your success as a savvy business owner.
Remember, without giving the client power, you won't be able to deliver exactly what your client is looking for. Remain humble, and let the client take charge every now and then.
Client Relationship Strategies #4: Never Promise More Than You Can Deliver
Clients can usually see right through the lies and broken promises of businesses before they even opt for their services or products.
Over-promising how much you will give, the quality of what you will deliver, and how quickly it can be delivered all sound like spammy ways to get your clients to pay up quickly. Don't do it.
Even if you are able to accomplish what you promise your clients, if they become repeat clients, chances are that the overall quality of what you deliver is going to decrease over time. As a result, the lack of consistency will lower client retention as it sends off the impression that you are not capable of keeping your promises and are not serious about your business.
What do you do if you were unable to meet a client's expectation?
Simple! Apologize and make effort to make it up for them by dishing out some extra bonuses or refund. You can read our refund policy to learn how to craft an amazing one.
Instead of overpromising, always promise less than what you know you can offer. If you're confident the product or service will be delivered in five days tops, telling your client it will be delivered within a week is better than saying it will be delivered in five days or anything less.
Communicating in this manner provides the opposite impression; clients will think you're on top of your game.
Client Relationship Strategies #5: Give Marketing Automation A Go
As your business expands, bringing in new clients and keeping the old ones becomes an even more daunting task.
Fortunately, thanks to marketing automation software, you can properly market your business via a number of routes: social media, websites, text messages, e-mail, and more. Check out 3 marketing processes most successful entrepreneurs love to automate.
Marketing automation can be done by yourself, or you can hire others to do it for you.
If you're interested in learning more about what marketing automation can do for your business, check out SharpSpring.com/pardot-pricing-and-reviews for more information.
Client Relationship Strategies #6: Measure Your Clients' Level Of Satisfaction With Your Business – And ACT On It.
The best way to keep clients happy and coming back for more is conducting a survey, getting their feedback, and then make the necessary changes to your business based on the feedback you receive.
If you have trouble with client retention, accumulating feedback can help explain why.
While the negative feedback will hurt, keep in mind that taking note of the negative is what helps build a better business in the long-run.
If multiple clients complain about the same thing, chances are, future clients will complain about it too. Therefore, fixing what your business, services, or products lack is key to keep, earn back, and acquire new clients.
Conclusion
Even though part of being in a successful business is knowing how to reach out to new clients, another big part of owning a business is ensuring your current clients remain loyal to you long-term.
Obtaining client loyalty can occur with the right client relationship and communication strategies that set your business apart from other businesses.
Introducing customer loyalty program is important but speaking face to face with your clients, being honest, remaining humble, never promising more than you can give, giving marketing automation a go, and listening to your clients' feedback and acting on it are key elements to creating and keeping an everlasting relationship with each of your clients.
Download this FREE eBook to learn more about selling more in time.