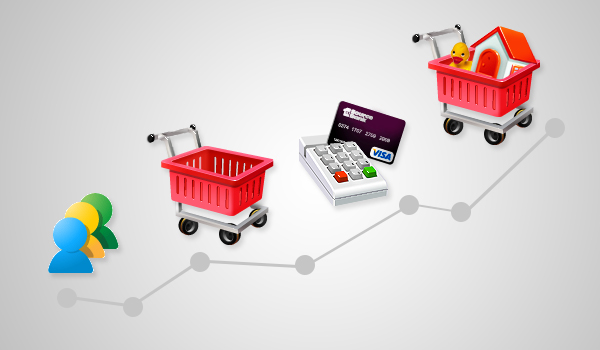 What are some of the common but very important factors one must consider when doing product optimisation in ecommerce?
Wherever you sell your products online, (whether on Amazon, Jumia, eBay or ClickBank) you need to optimise each product listing, else you are signing up for a life of struggle.
Proper product optimisation in ecommerce will ensure it gets seen by as many people as possible, plus it will help you maximise conversion rates.
Without product optimisation, you will miss out on sales – it really is as simple as that.
Luckily, nowadays, product optimisation is not difficult. It will take time, of course, and it is an ongoing process as you add and remove products from your range. However, the benefits of doing so are worth it.
If you are considering getting your product to rank high on any particular ecommerce platform when keywords related to your product is searched, here are the top 5 product SEO optimisation factors you should know.
5 Factors to Consider When Doing Product Optimisation in Ecommerce
Product Title Optimisation
This first tip is primarily to ensure your products appear when users search. A spelling mistake in a product title, for example, could result in that product hardly ever being listed when users search.
It goes much deeper than this, though. Specifically, you should include keywords in your product title that match the keywords that people use when searching.
On shopping websites like Amazon, it is also helpful to include the official title of the product with its model number. This is because Amazon and other platforms use this, among other factors, to ensure users get the most relevant search results.
Unique Product Descriptions
This is a big one for SEO as Google doesn't like duplicate content. Despite this, many eCommerce stores copy and paste the descriptions of their products, often from the original supplier or manufacturer.
Is this right? No!
Writing unique product descriptions will help with your SEO and it will give you an edge over your competitors.
In addition to making them unique, you should also aim to make your product descriptions as good as possible. At the very least, they should be better than your main competitors.
The ability to write a unique and amazing product description that can make a prospect pull out their credit card without hesitation is not something that comes easily. However, we can help you navigate this when you hire the services of our copywriting experts who are specially trained to create words that sales.
URL Optimisation is Important
URL optimisation typically involves including the product title in the URL. This is much more beneficial to SEO and to the user experience than a product number or anything else that won't make sense to the average user.
Getting the most important keyword of your product to appear in the product URL is a smart way to outsmart SEO and outrank your competitors on search engines. If you want your product to rank well on search engines you can't be careless about what appears on your product URL.
Always Link Related Products
The above points are mostly related to SEO. These final two points have SEO relevancy too, but they are also critical for user experience. The first one involves linking related products.
This is important as you don't want users to leave your website if the product they are viewing doesn't exactly match their expectations. Instead, you want them to look at other options you have on your website.
You shouldn't expect the visitor to automatically do this, however. Instead, you need to prompt them, and you need to make it easy by displaying related products on your pages.
Redirect Deleted Product Pages
When you delete products, the pages may not disappear completely – at least initially. Plus, there may be backlinks to those pages that bring visitors to your website. What they will find, however, is probably a message saying the product is out of stock or an error page.
Of course, this is not very user-friendly and will probably result in the visitor leaving your website. Beyond that, it will have a diminishing effect on your site ranking and of course might affect your website conversion rate negatively.
The solution is to automatically redirect the visitor to a useful page when they land on a deleted product page. This is called a 301 redirect. There's a WordPress plugin called, "Redirection" you can use if you are not too techy like many people out there.
Ecommerce SEO Optimisation
The above tips are important for your web store SEO, but they have relevance beyond your website as well.
In other words, you can use the ecom SEO optimisation to improve your Amazon SEO as well as to optimise your product listings on other platforms like eBay, Alibaba, Jumia, Clickbank, etc.
The goals include getting your products high up on search results pages and keeping people on your store when they click through. The next stage is then to optimise your listings/website to maximise conversions.