Business
Career
The Most Perfect College Essay About Starting a Business
Ann Cramer, a licensed veterinarian, is also the owner of Cats and Dogs, a private veterinary clinic.
She started her career path in a way similar to most in her profession, by obtaining a higher education in the field.
With education being a necessary prerequisite in her field, she also had to secure a state license before joining the practice run by Mr. Watson.
Ann admits that she learned a lot from him, given his long-term experience and expertise. However, she also experienced problems with his rude, domineering character.
How Ann Cramer Started Her Own Business
Being by nature an independent personality, she perceived the situation in the clinic as tyranny. Finally, the impetus to starting her own business came from a scandal she once had with Mr. Watson, which made her leave her job.
While this was an unusual start for an entrepreneur, her later actions resembled those of other business people. Confronted with the need to either look for a job or start her own practice, she decided she wanted to be independent now.
She admits, too, that had she known how difficult starting her own practice would be, she could have waited for a couple more years.
Ann was happily helped by the fact that the area did not have many clinics at the time. On the contrary, the suburban neighbourhood was growing; as residents were bringing more animals in, the need for veterinary services increased.
When Ann Cramer Got Her First Client
Ann correctly identified this opportunity; however, she had not foreseen the difficulty she would have in finding clients and marketing her services. At first, as she started her practice, rented an office, and put out her sign, she had to wait for a month for the first client. I'm sure she must have wished she knew a better strategy for getting new clients repeatedly.
Little by little, she compensated for her lack of marketing experience by learning new things and using connections to spread positive word-of-mouth about her services.
Ann benefited from the fact that she had used her own savings plus those from her parents to rent the office; otherwise, the need to repay a loan would have sent her out of business in no time.
Ann Cramer's start-up capital was only about $20,000, but this proved enough to keep her afloat for the first time. Because of the clientele problems, her first months in business were in fact very relaxed with little work to do, so Ann used this time to read more about business administration.
She learned about marketing and financial planning and used her newly gained skills to prepare a schedule that predicted the repayment of her investment over 4 years. She also decided to use the services of a professional accountant who helped her put in order her financial reporting.
Since Ann is a pleasant person and a knowledgeable doctor, patients gradually began to come to her office. This raised her workload, but also her revenue, so it was a welcome change. She was even able to attract some that formerly used Dr. Watson's services, which caused her some vicious joy.
How Ann Cramer Expanded Her Business
As her practice grew, she experienced at one time an overload with patient visits. This was a difficult moment, but she kept up working and finally gained so many clients that she could hire another vet.
Now, the demand from patients became more predictable, and Ann now has 5 vets and nurses in her clinic. Starting basically as a self-employed person, she now has more managerial functions which, in her own words, make her job more challenging than before.
However, she is committed to growing her practice. Now she is only 35 years old, and her dream is to retire as the owner of a large hospital that will be known all over the state.
After overcoming so many problems, Ann feels confident in her abilities and believes that her confidence helped her get over the tough times. Indeed, a less persistent person would have given up in the first month when she had no clients and had no idea if any were coming.
Ann Cramer believes that her choice to start her own practice was the right one and even shaped her personality. Implicit trust in success and one's own ability seem to her the most valuable assets, while a learning attitude is also important: you have to pick things as you go and fill gaps in your knowledge quickly.
Conclusion
The conversation with Ann confirmed my belief that an entrepreneur should have a strong belief in the success that will help one overcome tough times.
I was a little surprised by the beginning of her business: she did not have any role models, nor ever thought of starting her own venture, but was motivated by an emotional crisis. However, I now think that a strong personality, with some luck and the enormous determination that Ann had, can start a successful venture without long preparation. I also learned a lot about the pitfalls of such individual entrepreneurship.
Listening to how Ann had to cover her gaps in knowledge of business administration, I think I should use my undergrad studies to the fullest to obtain such knowledge before I decided to start any venture.
This is probably the best college essay on starting a new business. It covered why she started the business, the challenges she faced and how she overcame them.
This college essay is provided by an academic writing service CheapWritingHelp.com at affordable prices. If you want professional writers to help you with writing college papers – don't hesitate to try this company.
How Do You Write an Unforgettable Business School Essay in 2022?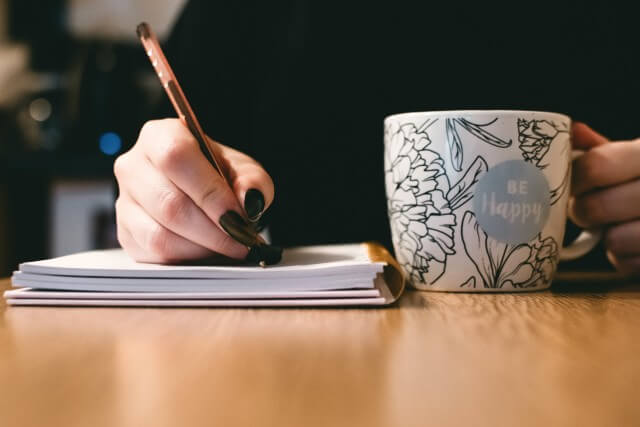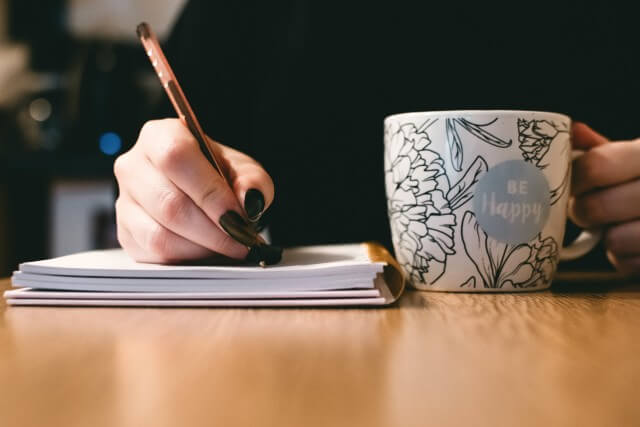 To write an unforgettable college essay about starting a business, here are some important steps we recommend you follow:
1. Demonstrate your leadership skills in your communication
Your ability to communicate that you are an expert on the subject is very important. Business schools are constantly looking for leaders that will represent them. How you structure your business essay will decide if you will captivate their attention or not
2. Focus on what makes you unique
Don't try to massage your ego in your business essay. Focus on how your past experiences and other certifications will make you stand out from others. Don't try to tell them that you are the alpha and omega on the subject.
3. The more specific you are about your potential, the better
Simply saying "I am the ideal candidate for your program" won't convince the admission committee to push you into the admit pile.
4. Let your passion come alive in your written work
Do you have an electrifying passion for business school, put it in writing. Admission officers want to be sure you will be bringing the same enthusiasm into the classroom if admitted. This is what they expect to see in your college essay about entrepreneurship.
5. Lawfully break the rules and set a new one
Those who bring true change are always the ones who broke the rules. If there are some preconceived perceptions about your race, country or previous school, prove to the admission officers that you are different. Demonstrate a level of excellence that tells them that there's more to you than they can think.
What is a Good Introduction for a College Essay?
There has to be a way the introduction of every good college essay about starting a business should look like. This is because your introduction is what tells your readers what to expect in the main essay. If they can't read beyond the introduction, everything you've said in the body of the article won't matter.
The best introduction for a college essay about launching your own startup must have the capacity to draw attention. Having an attention-grabbing introduction will make your essay the most preferred. Beyond adding curiosity to make your introduction intriguing and captivating, adding a quick summary of your college essay can help increase its acceptability.
Why I Want to Study Business
For you to write an outstanding business essay that will attract the right attention, you must satisfactorily answer the question, why do I want to study business?
If you don't know your WHY, the purpose of studying business has already been abused. And there's no way you will be able to communicate it in your college essay about starting a business.
For the following reasons, you might want to study business:
To sharpen your communication skills.
Studying business in college will help you learn and master negotiation and budgeting skills.
It helps you become better at project management.
Nobody understands the customers better than the entrepreneur. Starting a business will help you know your audience.
Studying business opens your eyes to the world of finance and investing.
RECOMMENDED