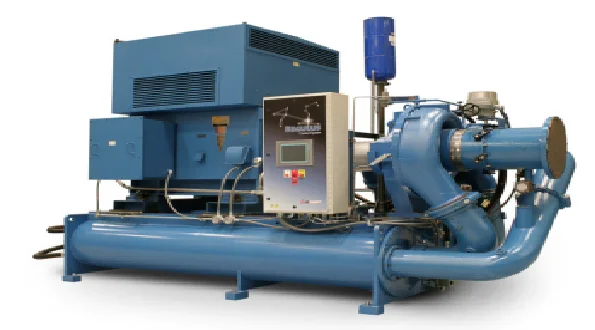 Are you considering selling industrial air compressors?
Would you like to launch an engineering consulting business where you will help companies to find the compressor that will match their needs?
If your answer is yes, then we've got something important to share with you today.
Air compressors are one of the major sources of functionality for most of our basic home and industrial appliances. It doesn't matter the kind of business you are into.
Air compressors in general basically convert electrical power into potential energy which is fastened into a pressurized air container.
Air compressors, in the early years, was mostly used by industries. But due to fast-paced technological improvements, air compressors can now be used in residential areas.
Due to its rising consumption and increasing industrial application, air compressor markets, according to a recent survey by Global Market Insights is due to surpass 40billion USD by the year 2024
Now, when you're in the market, searching for an Industrial Air Compressor that will suit your need, there are factors to be put into consideration.
How many types of industrial air compressors exist? What are their features? And how can they fit into my need? Let's get to it.
Depending on the brand and model, there are four types of industrial air compressors:
Single-phase Air Compressors
A single-phase air compressor usually comprises of under 3.0 horsepower motors and can work in a 220/240 standard power.
These are the air compressors you find in automobile shops, repair shops, beauty salons, home garages, and other small shops that utilize air equipment.
The cost of purchasing a single-phase air compressor is considerably lower than the others. Because of its model, it is not as powerful as the others, but it's most preferred for people who work in considerably smaller facilities, saving purchasing and energy bill.
Three-phase Air Compressors
This type of air compressor is usually found and used in construction works, industrial facilities, especially large-scale manufacturing and production factories.
A three-phase air compressor usually works in a 380/440 industrial power which further extends the life of the electric motors. It is specifically used for heavy-duty air compression works with equipment using air drawing energy from it.
While the price of purchasing one is stiff and on the high side due to its power and high PSI, its necessity in these large-scale factories is important. It is a must-have.
Petrol Air Compressors
Petrol air compressors are usually conveniently transported and can be used in areas where there is no access to power grids. It can be used to provide power to multiple equipment that utilize air.
Some users opt for this type of compressor because they have a bit of control over fuel usage and the output. In cases, where a lower output is required, the compressor can be re-calibrated to match the requirements, saving fuel for less work. Also, because of the calibration feature, for lower output, the noise produced is considerably low.
And while diesel may be economical, fuel is cheaper, and when you can control its usage and output, it is advantageous to have one.
On the flip side, the cost of purchasing a petrol air compressor is considerably lower than electric or diesel air compressors; in some cases, the price may increase due to some added features and upgrades.
Diesel Air Compressors
This is perhaps the only air compressor that provides higher torque and has a capacity for a wide range of simultaneous air equipment connections. Diesel air compressors are known to produce the highest form of output when you compare them with the others.
Some users prefer Diesel air compressor because of its portability, and the convenience of working in areas where stable electricity isn't attainable—rural areas and in areas where there are strong weather conditions.
They're usually made with smaller gas tanks, so it can be hefted easily on vehicles that will carry them to areas where it will be used. Although, it is always recommended to carry extra diesel with you when using it because of the nature of its tank.
Because of the way the ignition is designed, diesel air compressors are simple to maintain than the others.
One of the demerits of this compressor is that it generated noise more than its counterparts, coupled with the fact that it cannot be used indoors because of the fumes it released—which may pose a lot of health risk if you're not wearing appropriate protective gear.
It is relatively expensive—some models are even more expensive than three-phase compressors—but because of its enviable output and heavy-duty use, people who work in rural areas opt for them. It is highly recommended for heavy-duty work.
Now, due to their mode of operation, industrial air compressors are further classified into:
Rotary Screw Air Compressors
The horsepower for this kind of compressor ranges from 30-200, and it is usually classified as a positive displacement device. These compressors mostly rely on two motors which presses gas into the chamber, providing continuous compressed air.
Rotary air compressors come as either oil-free or lubricated unit. Due to its short lifespan, constant maintenance is highly recommended.
They are mostly used at medical research facilities and manufacturing industries.
Piston Air Compressor
This type of compressors produces and stores air at pressures relatively higher than 100psi. They come in two forms: single cylinder compressors which store air at 120-125psi and double cylinder compressor which stores air over 175psi.
They are less expensive and relatively easy to maintain. However, they're noisy when in use, and require large quantities of oil for efficacy.
They are mostly used at automotive industries.
Scroll Air Compressors
These compressors comprise two spiral elements; while one is fixed, the other rotates around it creating enough suction which drags the air through a pipe to be stored in a compressed state.
They come with casings to minimize heat and noise and are ideal for air conditioners and refrigerators.
Oil-free Air Compressors
They are basically the other types of air compressors, except they don't use oil to perform their operation. As the name suggests, these compressors, because of their non-oil usage, are mostly found at hospitals and facilities that require a sterile environment.
Coming to full knowledge about the various types of industrial air compressors, their various usage, their features, and cost, will steer you into making the choice for the air compressor that will match your need.