As a business owner it can be overwhelming to think about all the things that could possibly go wrong in the day-to-day.
You're not only responsible for the business but also for:
The employees working within it
The premises on which the business exists
The clients to which you offer service
That is a lot of risk gathered in a very small space.
For peace of mind, every business should at least have some sort of basic insurance coverage implemented from day one. Business insurance is an absolute necessity. Below we'll explore this in depth.
Working with a broker to assess exactly what coverage is needed within your business is a good place to start.
Business Insurance Coverage
Business insurance coverage isn't a black and white commodity. It's usually a blanket term used for a variety of policies within the business sector.
There are some forms of business insurance that are entirely optional and can be obtained at the discretion of the business owner. Then there are others that are required by law:
If your business will be hiring other employees then the law requires you to obtain workers compensation insurance. This covers both you and the employee in the event of someone getting injured while at work. This kind of coverage prevents the worker from suing your business for damages incurred. I'm sure you will agree it's a welcome necessity for any business owner.
You need coverage for all of the vehicles operating under the business name. Don't make the mistake of assuming your personal insurance policy will cover damages to your car if it was being used as a business vehicle.
In addition to these policies that are required by law, there are a vast array of others that are optional. Essentially you should look at your business budget and find the coverages that fit into your bigger picture.
Here are a few of the different policies that fall under business insurance, to name a few:
Professional liability insurance
Directors insurance
Data breach insurance
Umbrella insurance
Business Owners Policy (BOP)
Some will appear absolutely necessary to you, while others will seem pointless and wasteful. It all depends on the nature of your business and the kinds of risks you're most likely to face.
Of course there are pros and cons to signing up for any kind of coverage. The biggest con is essentially paying repetitive lump sums of money each month, while hoping to never actually have to use the service it provides.
It's like praying for it not to rain but lugging around an umbrella anyway.
Luckily, when it actually does rain, the pros of a comprehensive business insurance coverage tend to outshine those days (and money) you spent in preparation.
The only thing left to do is identify the policies that are right for you.
Business Interruption Insurance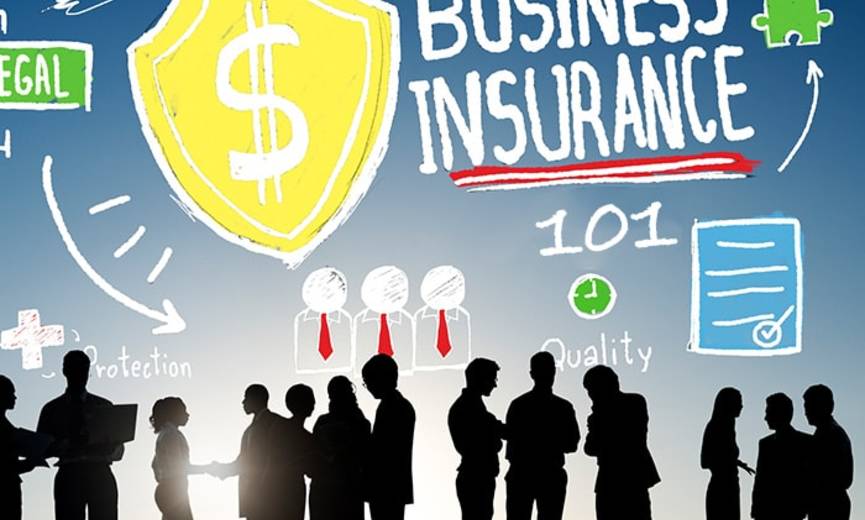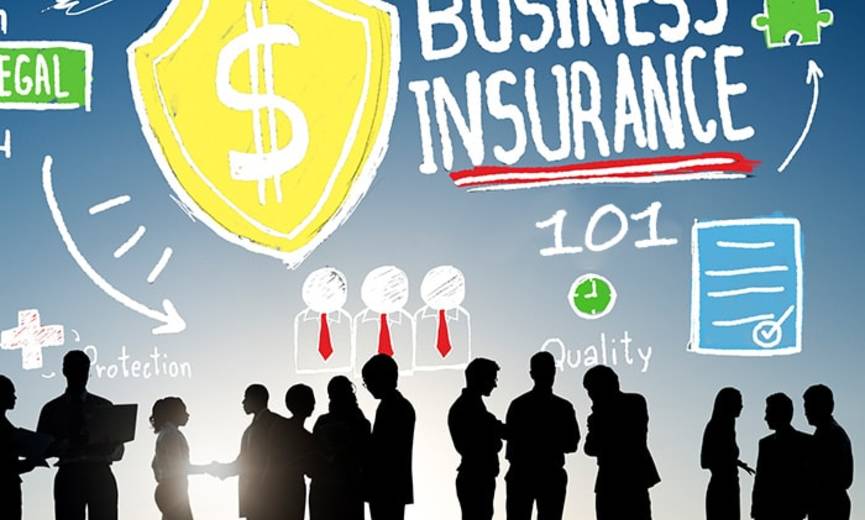 One form of business coverage that we highly recommend is that of business interruption insurance.
This policy protects your business from all possible catastrophic events that will impact profits significantly. It has been called "a must have" for all business owners.
There are many events that hold the potential of significantly knocking your business off its feet for a while. Disasters such as fire or raging weather patterns can cause significant damage to property — bringing business to a standstill.
In the interim of damaged property being repaired or completely rebuilt businesses can suffer huge losses. It is estimated that a business without interruption insurance will cease to exist within three years of experiencing a natural disaster. They simply can't recover and function the way they did before it happened.
When a business takes a hit and interruption insurance needs to step in, they will generally cover one or more of the following:
Costs of utilities
Costs of mortgage and rent for the necessary period
Payroll of critical staff members
Costs involved in fixing the damages
Total profits lost due to the event
Though this is an entirely optional form of insurance, you will certainly regret not making it a priority from the minute your business became profitable. Therefore we encourage you to explore business interruption coverage with your broker.
Choosing a Broker
Taking the time to cover your business shouldn't result in additional stress to you as a business owner. There are qualified individuals to guide the way and they are known as insurance brokers.
Insurance brokers usually fall into two categories: retail and commercial.
When seeking business insurance you will seek the help of a retail broker.
Retail brokers act on behalf of companies or individuals seeking coverage of their health, vehicles, premises and travel plans. They also specialize in liability coverage for business owners.
A broker can play a key role in shining light on all the potential risks within your business that you may be yet to notice. Using their objective observations they will work with you in identifying the best coverage policies for the risks at hand.
An insurance broker's job is to then source and negotiate the best possible deal between you and an insurance company. Brokers aren't tied to specific insurance companies and can shop around until the best deal is found — saving you both time & money.
There are also no hidden costs with brokers as their fees and commission rates are 100% transparent. Since insurance will be a business expense, this is an important feature of service.
Things to look for when hiring an insurance broker for your business are:
Ensure the broker is licensed and can produce relevant paperwork to prove this
Ensure that the broker is both experienced and professional
Ensure that the broker isn't noticeably biased toward a specific insurance company
Ensure that your privacy is protected and all deals are confidential
An insurance broker should work for you. They should fit your needs and your budget accordingly & negotiate as best they can to get you adequate coverage.
Verdict
So… is adequate business insurance really necessary? Definitely.
Try keeping in mind that many businesses have come and gone before you, all with their own experiences of tragedy and risk. This is a tried and tested business designed around calculated statistical data. It applied to them and it applies to you. Now you can benefit from the experience these professionals bring to the table.
If you're serious about your business and the safety of your employees & operating premises then talk to your broker today.
It's not too late until it's too late.