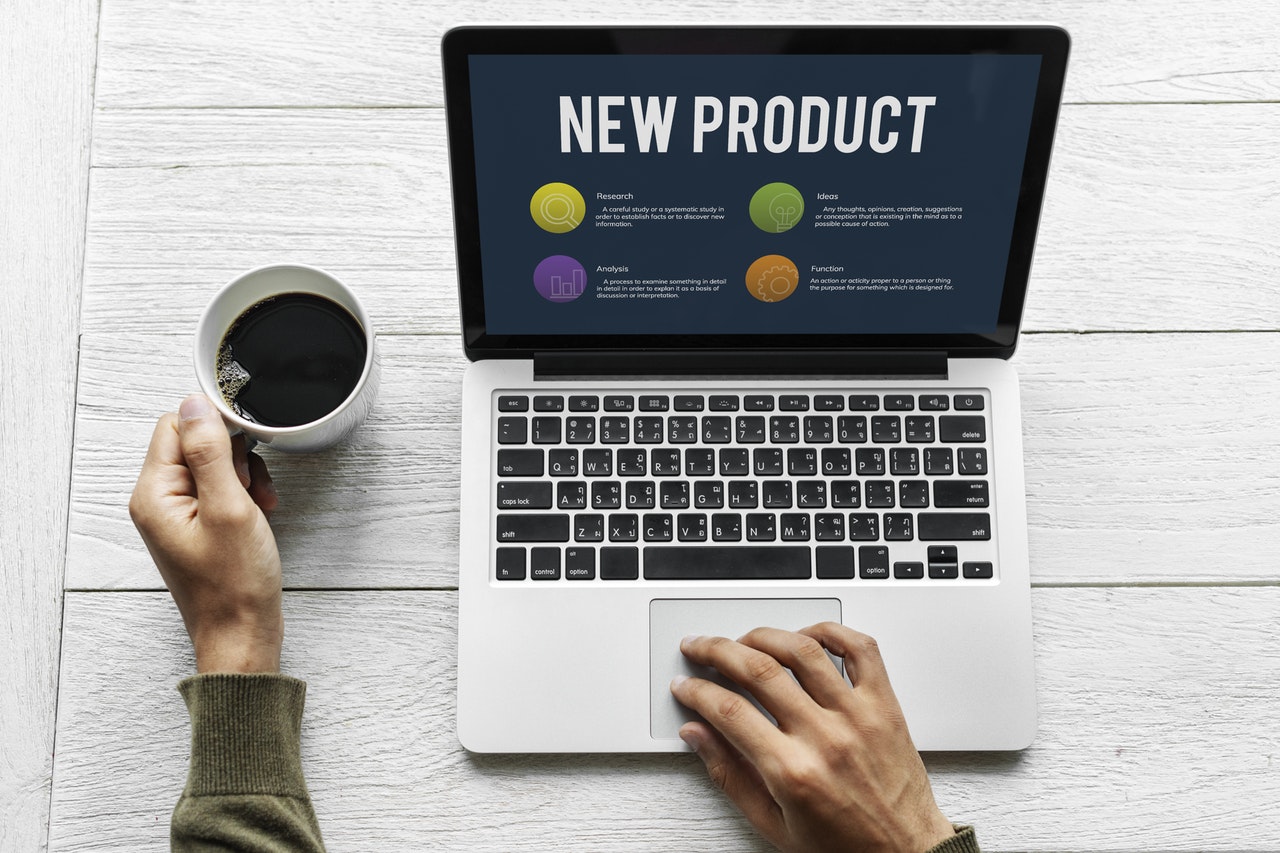 How do you test your new ecommerce product ideas to know if they are viable before launching them?
Are there reasons why testing a new ecom product is important before bringing it to the market?
Is there any yellow brick road when it comes to launching a new ecommerce product idea?
The above questions and more will be answered in this article.
If you're thinking about launching an online store, it's best to make sure you'll have something worthwhile to sell before you invest a lot of time and money into your business.
After all, having an eCommerce website does you no good if no one comes to your shop and buys what you're selling.
And if you've spent all your money on some "trendy" product without first testing it to see whether people actually wanted to buy it, you could find yourself in some serious financial trouble.
One of the most important parts of building a successful online business is validating the demand for the products you're selling.
That's why today we're sharing with you some cost-effective ways to test your eCommerce product ideas to make sure they'll generate the revenue you're hoping they will.
So, let's get started!
How to Test New eCommerce Product Ideas
1. Research Trends
The first thing you'll want to do when you decide on a product to sell in your online store is research whether it's popular right now.
You'll also want to see if it's an evergreen product (meaning its popularity will last beyond this holiday season).
The easiest way to do this is to conduct keyword research on the product you want to sell to get a preliminary idea of its demand.
Using Google's Keyword Planner, you can search keywords related to the product you're testing.
To start, enter a few keywords related to the product you want to sell and click Get Started.
Google will tell then tell you a bunch of information about each keyword such as:
How many clicks and impressions you can expect
The cost of those keywords if you use them in PPC Ads
An estimated clickthrough rate
Average search position
You can also click on the Historical Metrics to see the average number of monthly searches, competition level, and estimated bidding amount if you use them in an AdSense campaign.


If you notice that a lot of people are searching for your keywords, you know you're on the right track when it comes to choosing a product for your eCommerce shop.
2. Conduct a Poll or Survey
There's no better way to find out what your customers want to buy them to ask them yourself what they want to buy.
This works best if you already have an online store and are considering adding inventory.
That's because you'll be able to tap into your existing customer base and see what they want more of from you.
To create a poll or survey for your site visitors to take, you'll need an online tool to help you.
Though there are many options out there, one of the most beginner-friendly and easy-to-use is WPForms.
Using their Surveys and Polls add-on, you can easily create a poll (one single question) or a survey (multiple questions) to see what your customers like, don't like, and want to see more of.
And the great thing is, these forms embed anywhere on your website for maximum exposure.
Plus, they can be customized to your liking and come with extensive reports when results start coming in so you can easily organize your potential products into groups and decide.
Of course, you can ask people about similar items if you can't narrow down which one to sell, make the options a variety, and even ask for suggestions.
Asking consumers what they want is one of the best ways to gauge demand, satisfy those coming to your online store to buy, and generate the most revenue possible.
3. Check the Competition
Before you start selling a new product in your eCommerce shop or launching a new online store full of products you think will sell, it's a good idea to check out what the competition is doing first.
When you spy on the competition, you can learn a lot about what sells.
You can also learn what type of customers you'll need to target, how to optimize your shop for conversions and sales, and what kind of web design it takes to get more online traffic and higher search rankings.
If you're using the Shopify eCommerce platform to run your online store, there are plenty of successful Shopify stores that have been successful that you can study.
Even if they don't necessarily sell what you want to.
Check out the different niches, each store's layout and functionality, and the number of products being sold.
And don't forget to note how they're handling their content marketing strategies when it comes to blogging content, social media, customer interactions, and email campaigns, all of which are important when launching a new product.
Although this may not seem like an actual "test," spying on the competition is a fast way to see if there's demand for what you want to sell.
It's also a great way to narrow down the buyer personas that will likely buy your new product.
4. Take Pre-Orders
If you have a product you know will sell, but you're just not sure to what extent, consider taking pre-orders to gauge demand before investing a lot of money into a certain amount of inventory.
Taking payments for your product means you already start making money and your customers are satisfied with the new product they'll soon be receiving.
The difference is, it leaves out the headache of having too much (or too little!) inventory on hand when the product officially launches.
Set up your website (or use your existing online store) to drive traffic to your new product page and test the viability of that product before finalizing inventory with the manufacturer.
You can easily tell customers that your product is not quite ready to ship yet and provide an estimated ship date.
And if you end up deciding that your product just isn't going to sell at the level you need it to, you can always refund people's money.
Of course, you don't want to make a habit out of taking people's money and then refunding it because a product doesn't launch.
This is especially true because those customers, despite there not be enough to sustain your new product, wanted whatever you were selling.
To avoid this, make sure to do a lot of product research beforehand so you don't tarnish your reputation as never having products on hand that people want.
Alternatively, you can follow this modern e-commerce product testing technique experts now do with dropshipping. Any new product they don't really know how well it will perform in the market, they choose the option of dropshipping it first before moving ahead to import it in their warehouse or even manufacture it.
By quickly testing a new product with dropshipping, an e-commerce business owner can save money, time and energy.
5. Use the Power of Social Media
Social media is a proven tool for marketing, but with the right approach, it can also help with testing products and understanding customer expectations.
It gives you the precious opportunity to listen to consumers and what they want while also allowing you to be transparent about your creation process and company culture.
There are many ways of using social media for testing. Start by choosing a platform where you have a strong following.
Try creating a YouTube channel that contains videos about how your product works or why you created it in the first place. Share the videos on social media and wait for feedback.
You might find your greatest critics in your social media audience. Be receptive and listen to what they are saying to help you improve.
To encourage people to leave a comment or to share your videos, offer a discount on your product once you launch. This is also a subtle way of building buzz around your brand.
Conclusion
As an online shop owner, it's your responsibility to test products before investing a lot of time or money into an idea, if you want to be successful at it.
Being creative, thinking out of the box, and trying something new are always welcome in the world of eCommerce.
In fact, that's how so many successful e-commerce businesses make it big.
But a lot of companies fail because they don't take the right precautions when taking a risk and end up losing a lot more than time and money.
So, if you're ready to start a new online store, or expand on your current selection of products, take the time to test whether your product has the demand needed to generate a profit. No matter appealing and ground-breaking you think your new product idea is, don't fail to test the product before launching.
You'll be thankful you did when the sales come rolling in.