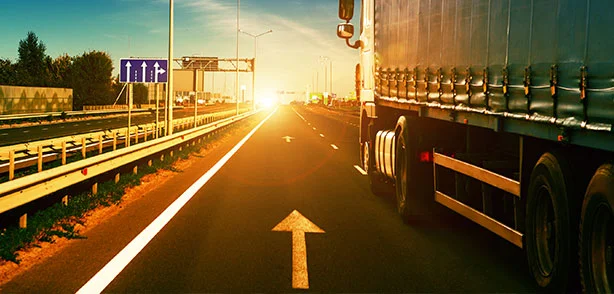 Do you have a guaranteed transportation financing options you can use for your trucking company?
From the cost of drivers or high prices of gas to high overheads of vehicle purchases and repairs, transportation costs for trucking companies can be enormous.
If your small business involves trucking, you already know about the crazy high expenses associated with running your transportation fleet.
In this article, we are going to give you some transportation financing strategies that might help ease the burden of large purchases or expenses for your business. This is even more important if you are starting a new trucking business.
Accounts receivable and invoice factoring, equipment or truck financing, and business lines of credit are all options that will be covered. These are some of the possible funding options for trucking companies to explore when it comes to transportation financing.
Proven Transportation Financing Options For Trucking Companies
Accounts Receivable Factoring for Transportation Financing
Accounts receivable factoring refers to invoice factoring – the process of selling your accounts receivables to leverage secured money.
Your accounts receivables are money owed to your business through pending sales. Usually there are payment periods – maybe 30 days – where the customer has time to make payment for a sale. But sometimes your business needs the money before your customers can pay you back, and that is where invoice factoring comes in.
By selling your invoices, you give up a small percentage of your accounts receivables, but you can turn secured future capital into immediate cash.
For example, trucking companies often pay drivers and pay for fuel, which is usually a weekly expense. However, the terms or purchase with customers is usually set up on terms, like 30 day terms.
By using invoice factoring, trucking companies can bridge the gap between their payments and their receivables to operate normally.
Equipment or Truck Financing
Equipment financing refers to either an equipment loan or an equipment lease.
An equipment loan refers to borrowing one lump sum of money to purchase new equipment, whereas an equipment lease refers to borrowing equipment while making payments to an equipment financing company. A good team can help identify and maximize unseen equity in your company to help save cost.
Equipment financing is a great option for transportation financing because the more vehicles you have, the more contracts and the more jobs you can fill. More contracts and more jobs means more money.
Equipment financing companies are interested in the value of the equipment that they are financing – they want to finance equipment that is essential to operations and that holds its value.
Trucks and other vehicles are both valuable and have high utility, making them a type of equipment that is highly financeable.
By using equipment financing to finance truck or other vehicle purchases, your transportation company can get more drivers onto the road without the burden of large outright purchases.
Business Line of Credit for Transportation Financing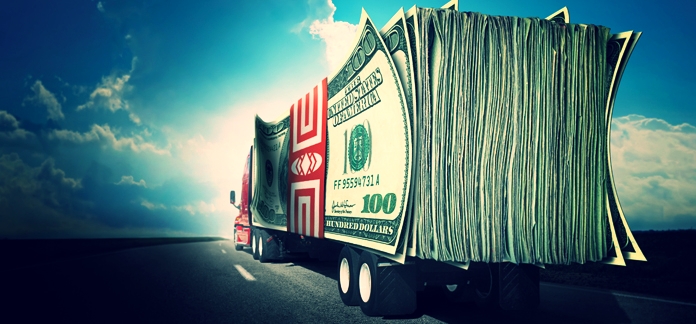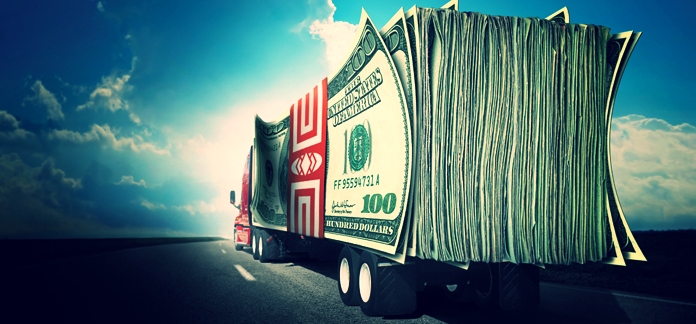 A business line of credit is basically like a credit card – you set up terms with a lender to establish your credit limit, interest rate, and length of terms.
Business line of credit has no restriction on purchases, which means a line of credit can be used from anything like inventory, equipment, vehicles, vehicle repairs, or any other day-to-day expense.
A business line of credit is revolving. That means as you make payments toward your line of credit, your available amount goes back up.
You take on a little interest in order to make the payments, but if you aren't using the line of credit, you don't accumulate interest on it.
Business lines of credit are great for transportation financing for trucking companies because of the flexibility they provide. With no restrictions, a business line of credit can be used to bridge any gap in your expenses. From marketing new clients to emergency repair costs, a business line of credit is perfect for transportation financing.