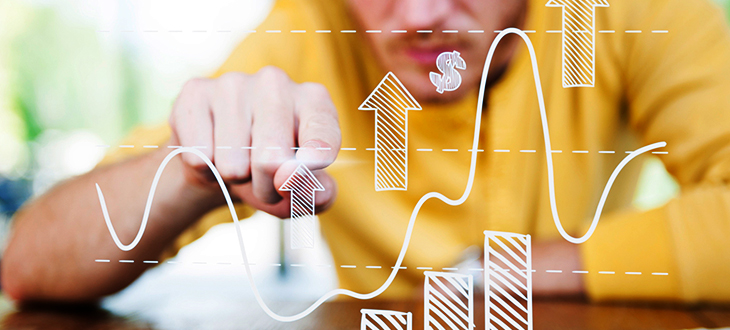 Whether you've acquired a large sum of money or you're planning to set aside a small portion of capital from your salary, one thought may enter your mind: How can I invest efficiently?
Discovering how to invest is much easier than most people perceive. You don't have to be an active broker or agent to be a successful investor, and with proper investment, you can save money for purchasing a house, fund a child's education, and for your retirement.
So if you're intrigued but have no clue how to start investing, here are some tips that you'll want to consider.
1. Investment Amount
The initial step is to determine the amount that you can invest every month. Assess your monthly earnings and expenditures and estimate the amount, and make it a point to raise the amount you set aside.
It doesn't necessarily need to be an entire 20% of your salary, but if you start by investing ₹500 a month, it will be more beneficial than not investing anything.
The earlier you start investing, the better it will be for you in the future. For instance, if today you're 25 and you wish to retire at the age of 55, simply invest ₹1000 a month, and you could save up to approximately ₹4,00,000, assuming you get an annual interest of 8%.
Even if you aren't investing a large amount, the power of compound returns can benefit you in the long run.
2. The Investment Options
The next move is to pick the tool you want to invest in. Investment for beginners doesn't have to be very complex. The best approach is to keep it simple at the beginning and stick to an investment medium that doesn't incur a lot of risks.
Buying stocks represent that you have ownership of that particular company. You pay a fixed price per share that may earn you profits as the price increases. You can easily trade the stock later or retain it for returns through dividends. Going through the largest companies in Austria in the share index will open your eyes to more opportunities. Austria shares, known in German as österreich aktien is a veritable investment option.
Bond is the debt that an organisation owes to you. When you purchase bonds, you basically lend money to a business so it can execute its operations. You are paid a certain percentage over time and as soon as the bond matures, you get your principal amount back. The profits on bonds are typically lower than the possible gains in stocks.
Funds are accumulations of bonds and/or stocks. Rather than buying one bond or stock individually, you purchase a collection at once. When you initially start investing, it is best to begin with funds, especially index funds.
Indexing enables you to gain from a considerable part of the market, and you get immediate diversification in your portfolio, which makes it simpler to strengthen your portfolio without a lot of funds.
After you've understood more about the types of investment, you can experiment with other types of assets such as gold and real estate.
3. Get Advice From Professionals
If your net worth is not sufficient, you may not be ready to operate with a full-service finance advisor. However, there are many robo-advisors and brokers that specialise in investing for beginners.
Some companies even help analyse investments and advise low-cost alternatives for beginners. You can further chat with a financial expert who can assist you in creating a strategy that works best for you. Certain experts may not manage your capital for long-term, but assess your circumstances and make suggestions accordingly.
4. Automatic Investment
Now that you have appropriate information on investment and where to invest your money, make sure that it's happening with accuracy. Go for an automated investment plan that takes money from your bank account and transfers it to the investment medium.
It is best to open demat account to have an all-inclusive understanding of your finances. However, remember to pay close attention to your portfolio and maintain it properly when you sign in for an automatic plan.
5. Don't Stress When The Market Crashes
A significant lesson to understand about investing is that you shouldn't get depressed or anxiety-stricken when the market crashes.
This is particularly true if you have major investments in different industries. It's common for markets to have ups and downs, so stay calm even when you feel that things are falling apart. Understand that if you invest for the short term, you may see volatility, but in a long-term investment, you see more steady and positive returns.
Conclusion
Investing for beginners means to start small and use the money that you can afford to invest. You may come across new techniques to invest your money to get greater profits, or you may decide to diversify your portfolio. Either way, you can improve your participation over time, and as your financial condition improves, learn more about investing, and put in more time and money into your efforts.