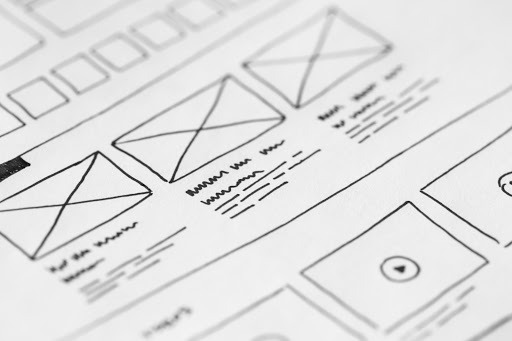 Often times people have asked us if there are key conversion elements with which one can consistently turn website visitors to happily paying customers.
The answer is, YES!
They say the arrival of self-service tools has made it easier to build a website. These days millennials around the globe now make money online without necessarily paying anything.
Sure — with content management systems, e-commerce platforms, and drag-and-drop page builders, anyone is capable of launching a professional-looking website in a day.
What a lot of aspiring website owners don't realize, however, is that it takes more than just fancy looks to build an authoritative and profitable online presence.
Some people learn this the hard way by being deeply invested in online business and failing to generate enough sales to sustain their venture.
If you're one of those entrepreneurs, then worry not — we're about to show you the blueprint of a killer website that can supercharge your sales.
1. Buyer Keywords
Chances are, this isn't the first guide you've read about web design, buyer keywords and all of that.
If you've been nose-deep in research for a while, then you've probably come across the term "keyword research" several times.
It doesn't matter if you're trying to sell physical goods, premium content subscriptions, online courses, or what have you. You need to learn how to find profitable keyword opportunities that will help you connect with users who actually have a purchase intent.
Ubersuggest is one of the best free tools you can use for the purpose of finding profitable keywords. All you need to do is enter a seed keyword, which could be any relevant term in your niche, and let the tool generate hundreds of long-tail keyword ideas ready at your disposal.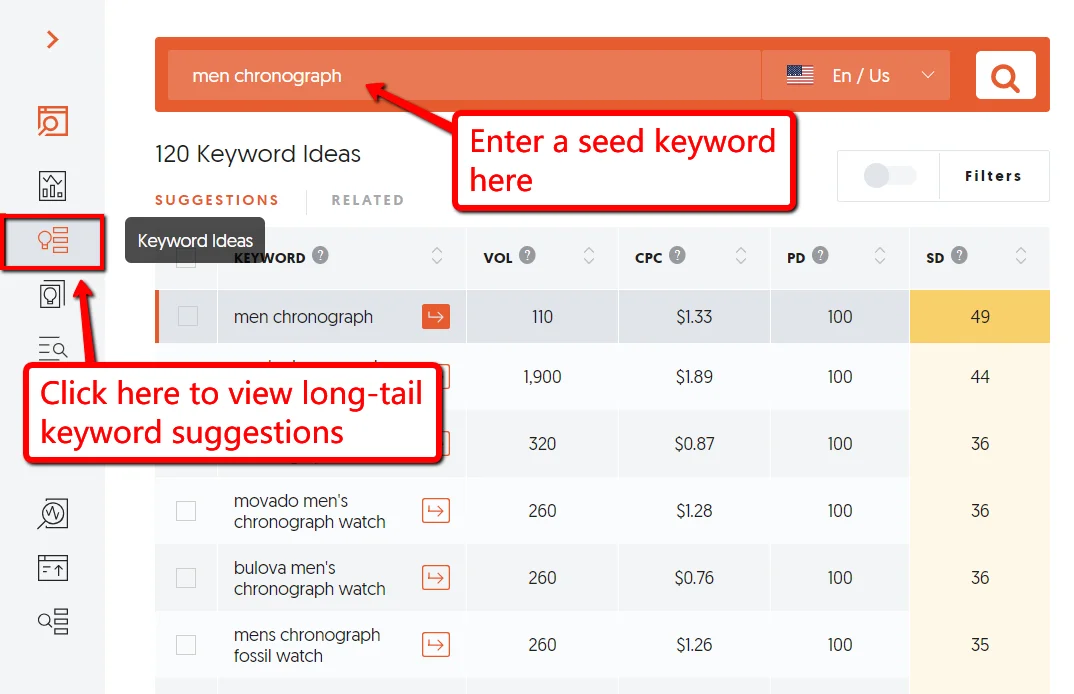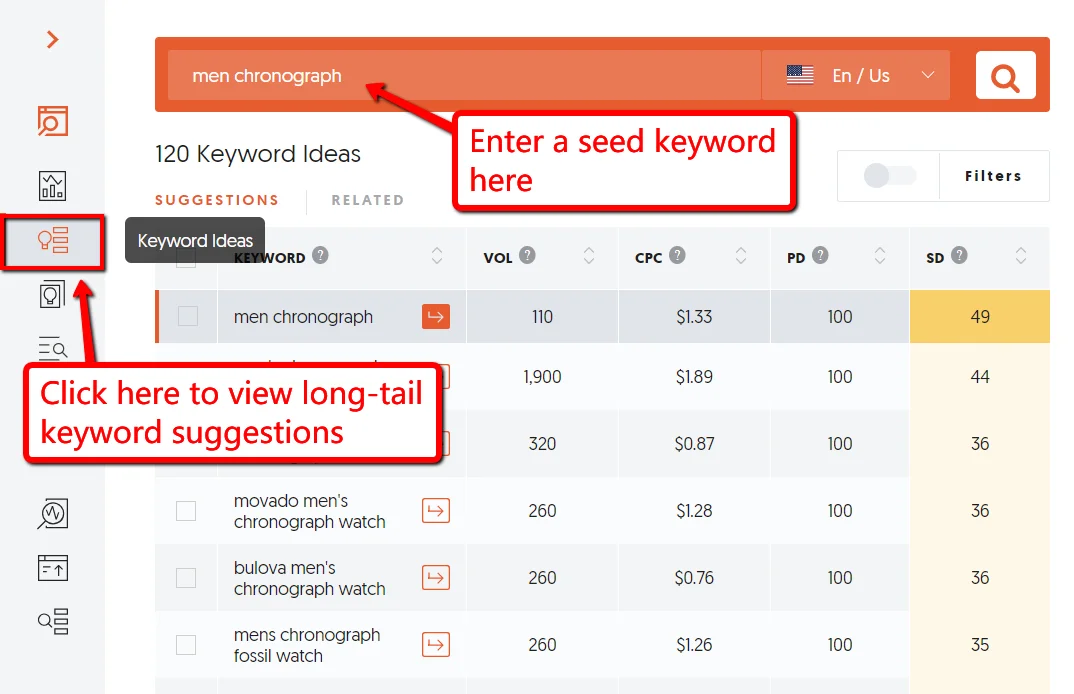 To spot keyword suggestions with purchase intent, create a filter that scoops up keywords that contain commercial-related terms, such as "buy," "order," "for sale," "price," and "purchase." This will significantly narrow down your keyword results, which makes it easy for you to identify which ones to target on your website.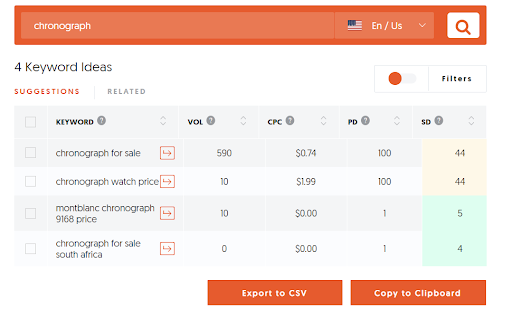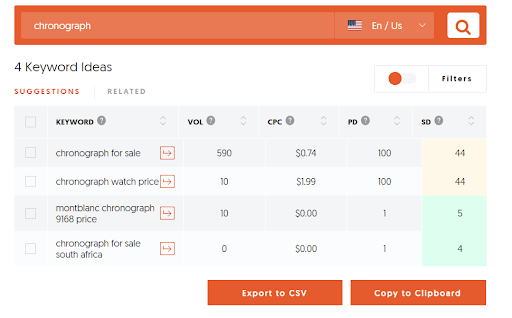 Apart from the keyword's monthly search volume and intent, pay attention to the SEO Difficulty or SD rating.
For new website owners, sticking to keywords within the 30-40 SD range is a must. This means you're not pitting yourself against significantly bigger brands who have the pockets to outperform whatever strategy you may have in store.
2. Smooth Performance
Maximizing the profitability of a website doesn't have to be rocket science. Many online entrepreneurs have done it over and over again.
In order to convince visitors to convert into paying customers, you need to provide them with an excellent user experience. This depends on several factors, including content quality, page conversion elements, and loading speed.
Most common website errors can be extensively done away with if the above things are put in check.
The other two will be discussed later in this post. For now, let's focus on giving your site a buttery smooth performance.
An optimization tool like GTmetrix is a great place to start. In addition to a complete analysis of your website's performance, it will also provide you with a list of actionable recommendations that address all detected issues.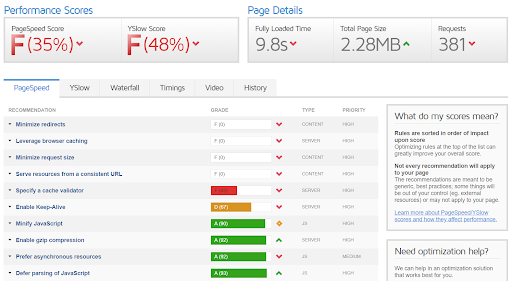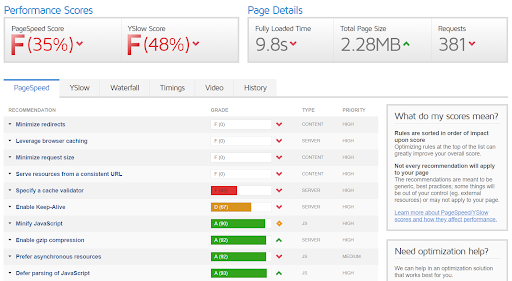 If you plan to cater to an international audience, getting a CDN could give your site significant performance gains.
Short for Content Delivery Network, a CDN takes advantage of globally-distributed proxy servers to reduce latency for distant users. Most CDN service providers also bundle in additional features, such as DDoS mitigation, content caching, and networking optimization.
3. User-Focused Content
There's no point in improving the loading speed of a website if it has nothing to offer in the first place.
Cookie-cutter pages like the homepage, "contact us," and "about" pages are a given. Unfortunately, these are nowhere near enough to pique your target audience's interest and compel them to know more about your brand.
What you need is a user-focused content strategy that will establish your credibility as an information provider, earn your audience's trust, and lead them down the path to conversions. This involves three simple steps you need to undertake with care:
Perform Content Research
The first order of business is to be in touch with the topics that your target audience actually wants to read about.
There are plenty of content research tools that can help you with this, such as BuzzSumo, Google Alerts, and Scoop.it. You can also use Q&A websites like Quora to find content ideas based on what users are asking online.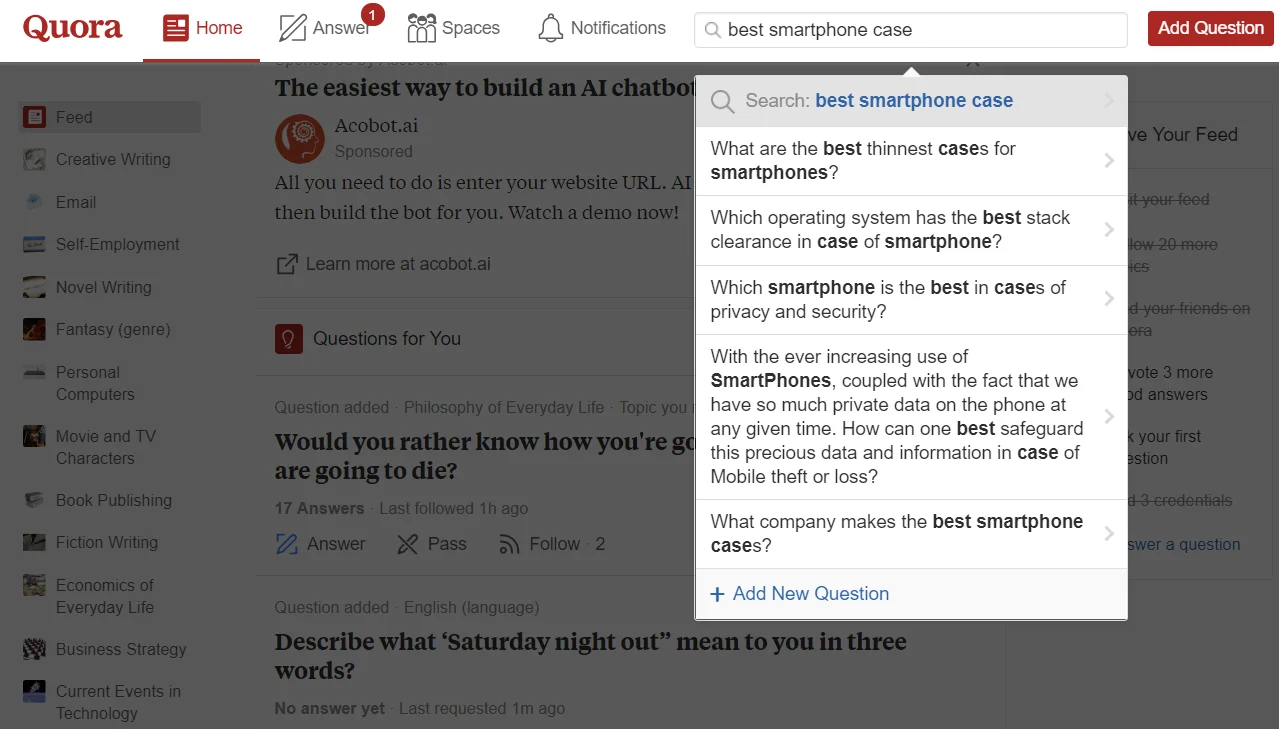 Spice Up Your Content with Visuals
You don't need a veteran content marketer to tell you that plain-text blog posts are boring. In fact, very boring.
In order to capture your audience's attention, you need to incorporate visual content such as infographics, featured images, or even "memes" — whichever resonates with your target audience.
With a tool like Canva, you can easily concoct high-quality visual content with the help of a drag-and-drop editor. The tool also features truckloads of templates that can put your visual content production on the fast track.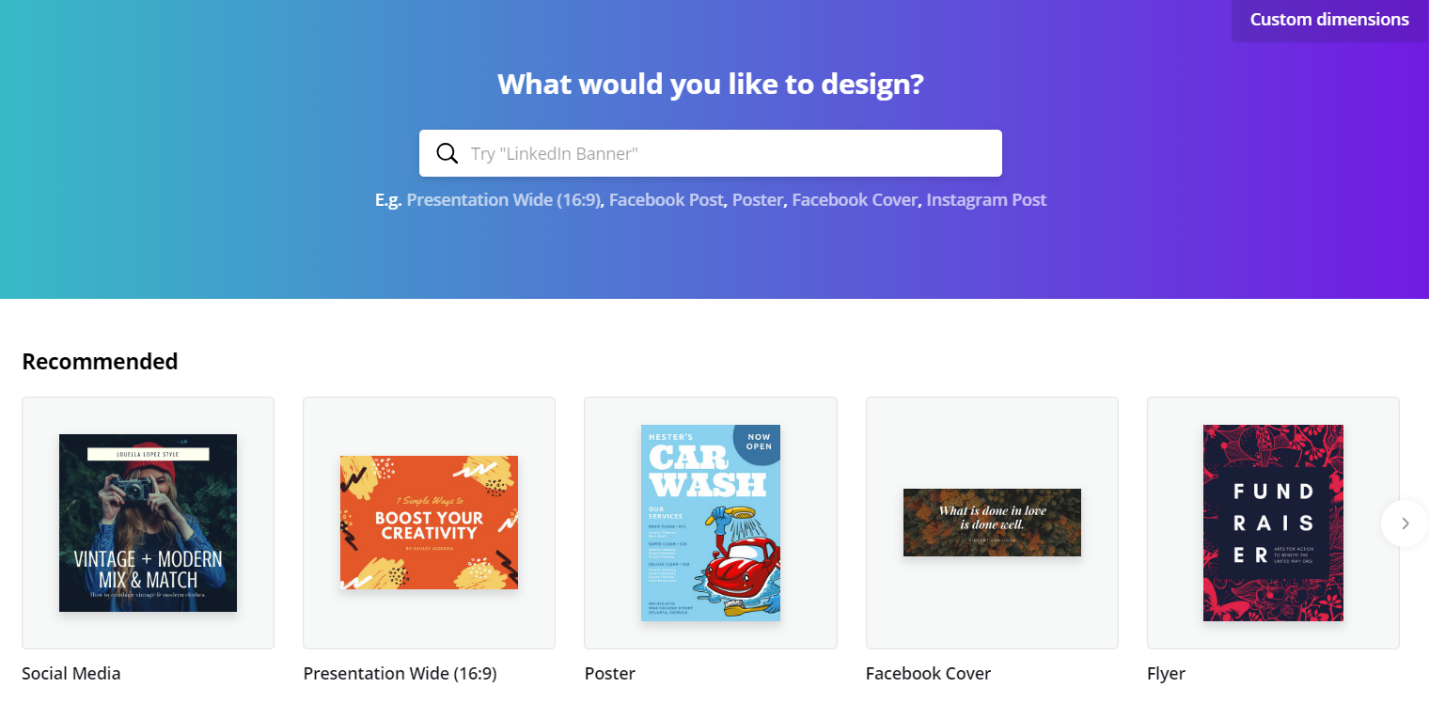 Optimize for Mobile
In case you didn't already know, there are now more users who prefer browsing on mobile devices rather than desktop or laptop computers.
That said, it would be highly irresponsible of you to ignore the experience of mobile users. At the very least, you need to have a responsive website that automatically adjusts and repositions content elements to fit smaller screens — something that's already implemented in modern themes from popular content management systems and website builders.
Of course, design responsiveness is only one of the many ways to optimize your website for mobile devices. If you have the resources, you should also consider more elaborate strategies such as utilizing video content, creating a dedicated mobile website, and developing a full-on mobile app.
4. Solid Cybersecurity
If your website is yet to gain traction, you may think that you're too small of a target for hackers or dirty competitors.
Little did you know that a DDoS or Distributed Denial of Service attack can be launched against your website for as little as $10 per hour. This, in turn, could lead to a day or two of lost profits, a costly cleanup process, and unsatisfied customers whom you may never win back
Remember, when it comes to the security of your website, you have everything to gain and everything to lose. Statistics show that 60 percent of businesses crumble within six months following a successful cyber-attack.
Related: 5 Reasons Why Cybersecurity is a Great Career Choice
The good news, there are dozens of accessible services out there that can bolster your website's cybersecurity. But before you purchase from a third-party cybersecurity company, start with the tools that are natively supported by your platform.
WordPress users, for example, can choose from a handful of security plugins readily available, such as Wordfence Security and All In One WP Security & Firewall.
Lastly, you need to use a backup platform as your last line of defense in case your cybersecurity failed in averting an attack. Some of your best options are:
Dropmysite
BackupBuddy
CodeGuard
UpDraftPLUS
5. Conversion Elements
Finally, your design needs to emphasize key conversion elements that will help your audience take the next step.
This includes opt-in forms, jaw-dropping headlines (you can copy our headline formula here), CTAs, and trust elements that build buyer confidence.
For example, if you want to convince users that your products or services are worth the money, you can highlight positive reviews from previous customers. A tool like MailChimp can help you generate more of these reviews by automating a follow-up email right after a verified purchase.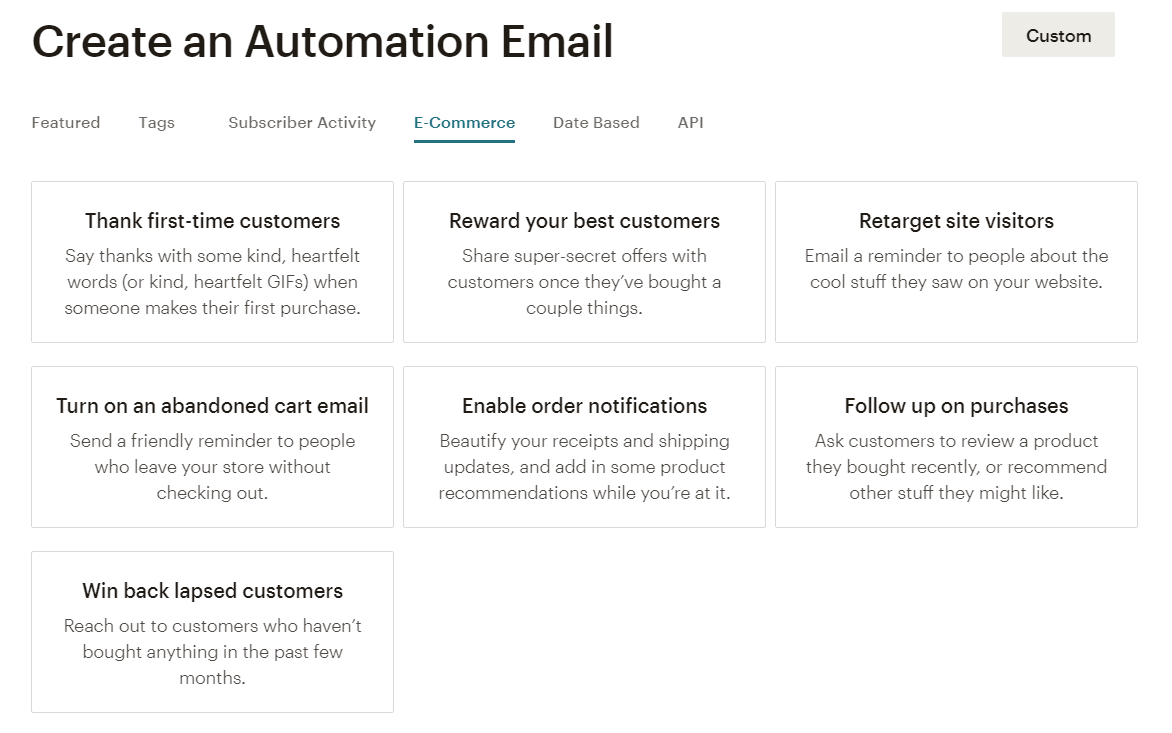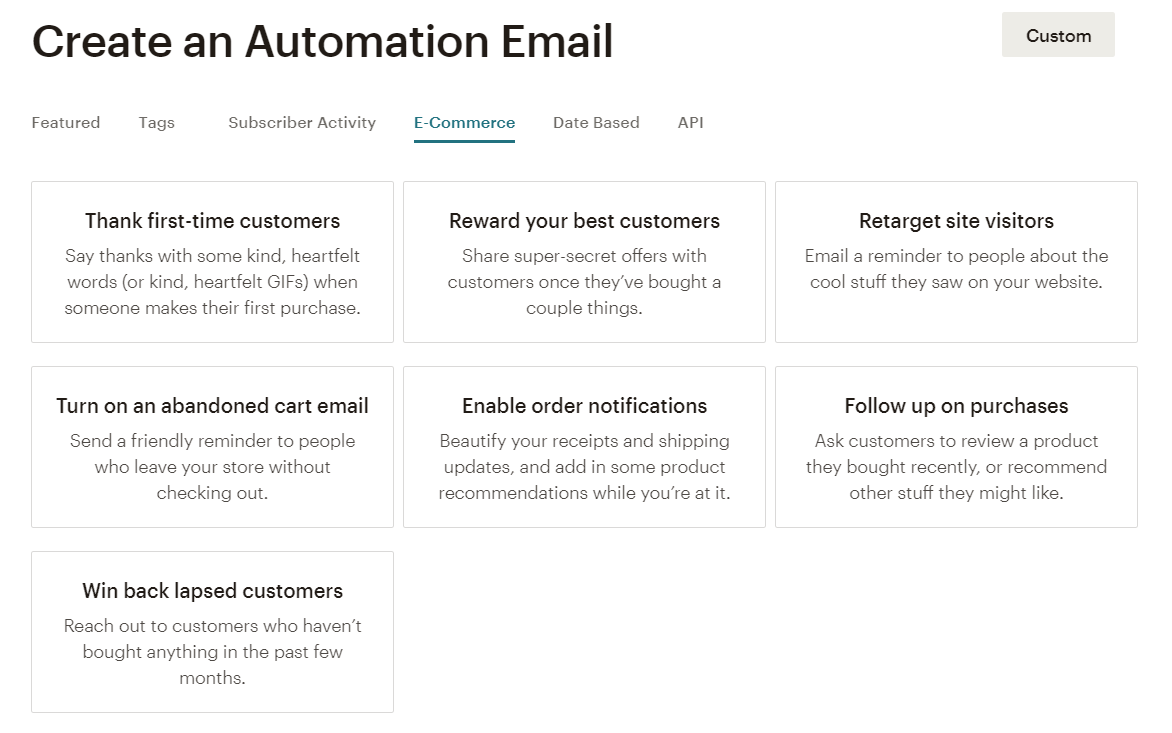 Alternatively, you can use social listening tools like Sprout Social and SentiOne. These work by tracking all social media posts that mention your brand's name or a specific hashtag, which may not only yield positive testimonials or feedback, but also give you an opportunity to engage prospective leads or existing customers who may require assistance.
For the rest of the conversion elements that must be included on your site, below are a few pointers to keep in mind:
Headlines
As one of the first elements your target audience sees upon discovering your brand, your headline must be short, punchy, and to the point. Try to include actual numbers or ask questions to spark their interest.
Opt-In Form
When creating opt-in forms, always remember that less is more. Only ask for information that's absolutely necessary for a transaction.
CTA
A CTA or Call to Action's job is to give the audience one final push into taking action. As such, it must be action-oriented, simple, and highly visible.
By identifying the crucial conversion elements on your website, you should be able to pinpoint clutter that does nothing but pulls users away from the conversion path. This could be an ad, a navigation menu, a popup survey form, and so on.
We recently created a step-by-step guide that will teach you how to use the best magic headline hook to get any prospect to read your offer, get hooked with your psychological triggers and stay with you as a loyal customer.
This model has been tested and trusted and I'm super certain it will work for you. Check out The Magic Headline Hooks.
Conclusion
There you have it — the anatomy of a successful website.
We've covered a lot of ground regarding the aspects that improve the user experience and, in turn, your website's conversion rate. The final step is to put these strategies to the test, measure your results, and figure out ways to improve your business.
If you liked what you read, you should also check out this post on the most common website errors you should fix before they cause problems. Good luck!