Becoming a construction business owner can be a profitable, successful venture. But, as with any business, laying the foundation from the ground up is important.
Just like when you are designing a building, you must plan each step carefully because they all depend on each other for the big picture. If one area falls apart, the whole thing can collapses.
Once you begin your business, though, the work is not done yet. Starting a business from scratch can be extremely time-consuming, yet if it is done right, you will have a lucrative company that you can maintain successfully throughout the years.
Here is everything that you need to know to start and maintain your construction business, no matter where you are located or how much experience you have.
In a Nutshell: The Basics of a Construction Business
Research and learn the best business practices
There is no need to reinvent the wheel. What other successful businesses are doing obviously works, and you can take those best practices into your business as well.
Take those practices and create a system that includes how you are going to run your day-to-day operations. How will you monitor your employees? How will you run your bookkeeping? Who is going to train each employee for their position, and how are you going to ensure your business is running efficiently?
Planning ahead for these tasks may seem like a waste of time better spent building your customer base, but if you take the extra time now to create a solid, well-oiled system, you will save countless hours in the future (and who knows how much money).
Determine your business's strengths and weaknesses
As a beginning company, you may be overwhelmed on this level. You will likely have more weaknesses than strengths. That's perfectly normal, but you have to acknowledge the truth of it in order to focus on improving those weaknesses and forming a better balance.
Examples of strengths and weaknesses include questioning things like:
How stable is your business financially?
How long can you operate without new customers?
How much is your basic overhead?
Who are your competitors and what are they doing to bring in new business?
What do you have that your competitors don't offer, and how are you bringing that to the table?
What are you doing to generate good ratings?
What is your customer service like?
What is your work environment like?
These questions should be reviewed monthly at a minimum, and you may move one from a strength into your weaknesses column or vice versa, and then move it back the next month. It's normal, but you need to realistically keep your thumb on the pulse of your business.
In case your weakness is a complicated one that you can't even point your finger on, then I recommend you study this ultimate guide to spotting weakness in your business model.
Shop around for the best quality at the lowest prices
This seems like common sense as well, but it applies to every aspect of your business. You want to hire the best possible employees at a competitive rate and you want to purchase the highest quality equipment at the lowest rates.
Placing ads in multiple job marketplaces, such as Indeed, can help you attract quality employees more than your local newspaper ad may be able to. Similarly, looking on sites like www.EquifyAuctions.com can help you find property and equipment that you need to run your business at rock bottom prices.
Consider how much you want to be available to customers
Most people are familiar with calling a business and getting an automated answering service, so if your policy is to have a human answer your phone, you are probably going to have more customer satisfaction.
However, you have to decide if you have the funds and capacity to hire someone to answer phones all day, and if you have the right influx of calls to make that necessary and not burdensome.
Similarly, you as the owner will be responsible for being available when your employees can't troubleshoot a problem themselves. Create and stick to a schedule so your customers and your staff know when you are and are not available so there is no guesswork and scrambling around for help.
If you are in construction business, you would have noticed that clients are notorious for nit-picking the little details, so it is important for your peace of mind for you to have someone as a barrier between you and the customer, but not being available at all will be a turnoff and cause you to lose business.
Have a marketing plan in place
Word of mouth marketing is still a good viral marketing strategy, so referrals will play a huge role in your business's growth, but you can't count on that to get you started. A construction business's marketing campaign includes multiple components that will get you new customers but also help your business improve.
Today's marketing requires more than just radio ads or billboards. It is almost imperative that you have a social media page, a positive online reputation and presence, and a website full of interesting informative information about your company and the construction business in general.
If this is not something you feel confident doing, you can hire our topnotch digital marketing agency to help connect you with multiple marketing companies available to help you when you feel that you are ready to jump in and bring in more business.
Build a network of peer referrals
While construction is your thing, plumbing may not be. Whatever you don't excel in, someone else in your area does, and they likely don't have construction as their strength. Having a go-to person that you refer your clients to for areas you don't handle likely means that the person you refer to will use you as their construction go-to business.
Even if you are confident in all areas of construction, you may not be interested in or be available for some jobs. If you have someone you can refer your client to, you can save them ruffled feathers and build a respectful referral network between you and other companies. This was one of the strategic ways of cutting costs in your business.
Be picky about your employees
While some managers want to be the head dog, smart business owners know to hire people who know more than they do. Instead of being intimidated by these knowledgeable employees, they use their intellect and skill to help them juggle work, knowing that they don't have to micromanage every step of the process.
Instead of doing the work yourself, let your talented employees take over while you spend more time growing your business and doing the inside stuff.
Don't get in over your head financially
Construction business is a tough business to start because a lot of your work will require upfront overhead before your client pays their full invoice. Be careful how much you bid and write estimates for in each job. If it looks like it could get tricky with multiple unexpected expenses cropping up, it is probably not worth the stress.
Some new construction businesses want to take whatever work they can get, but if it ends up costing you more in labor and supplies than you are going to ultimately get paid, it is not worth it.
Budget, budget, budget.
As an astute construction business owner, you must create a budget that includes all of your overhead, your past due and current invoices, and your bills.
Pay close attention to how much money is going out and how much you are projected to be receiving. You may have to do some smart business tweaking for a little while until your finances are more balanced. Raising rates, cutting expenses, and increasing your marketing focus are common ways to handle a possible upcoming red month.
Find your niche
You are likely not the only construction business in your area, but you probably have something no one else offers. Consider what your niche is and focus on marketing that particular skill.
Maybe you have excellent customer service and ratings with the Better Business Bureau. Maybe you are the only construction business nearby that also does interior design. Whatever your specialty is, be sure that everyone who knows your name associates it with the niche you are pushing. You can check out how to find a profitable business niche.
Start, Grow, and Maintain Your Construction Business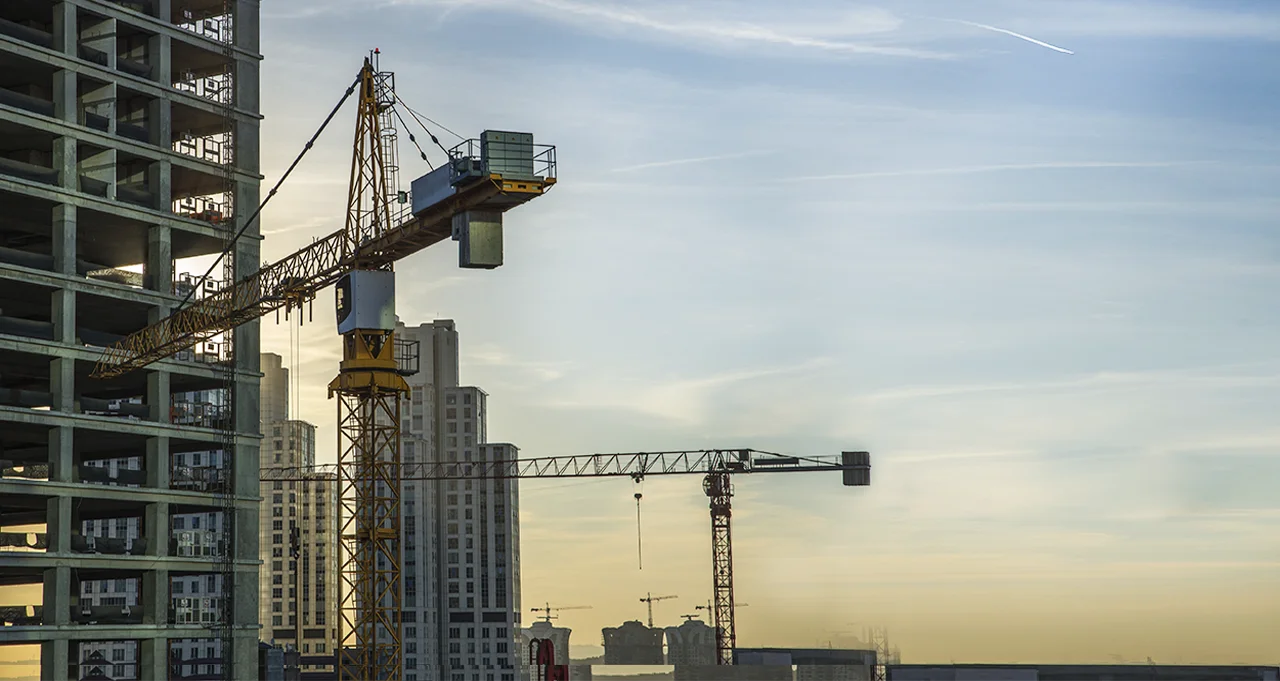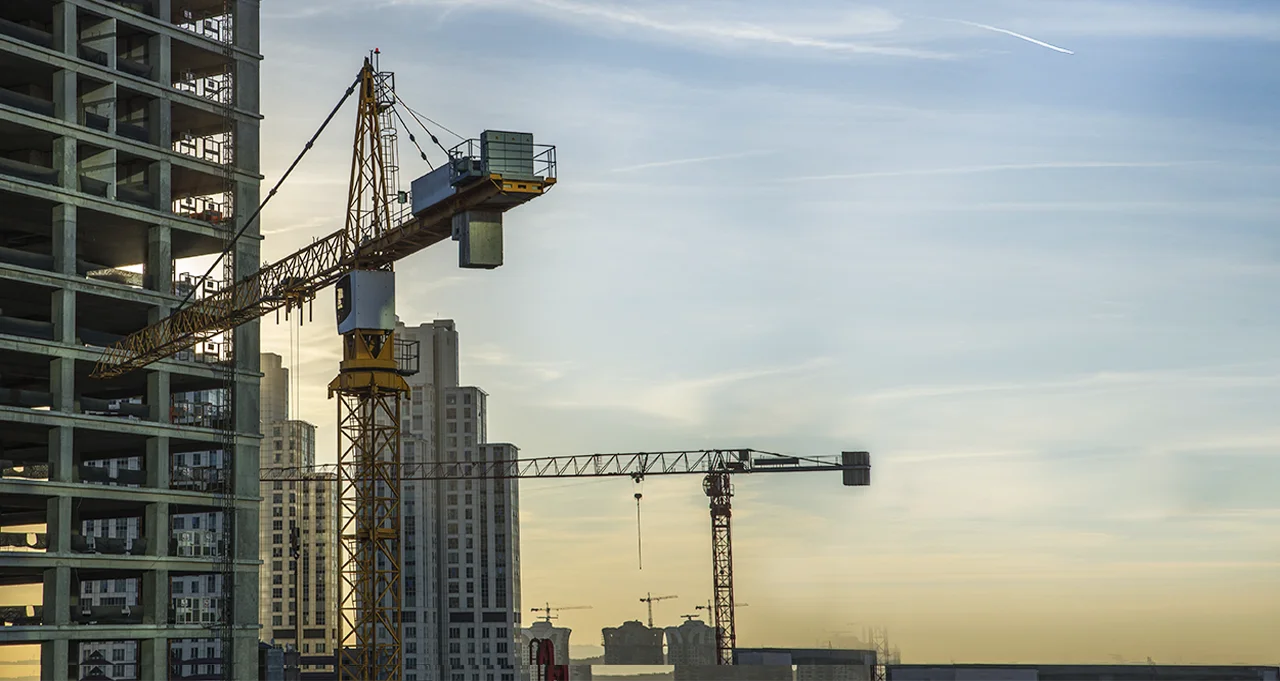 Even once your business is off the ground and you feel confident that you are out of the beginning concern of failing colossally, you still need to keep the initial passion you felt when you first started. Complacency has killed more than one business as owners decide they do not have to put as much attention into their employees, finances, and marketing as they did in the beginning.
Regardless of how well you plan ahead at the start, consistency is the key to a continued successful business. It's hard work, no matter how well you do, because owning a business requires you to wear multiple hats at any given time.
You must take advertising of your construction business as serious as when you first began.
Putting the time and effort into your best practices at the start, recruiting a HR team to train your staff thoroughly, following through on monitoring their efforts, and carefully and strategically planning for your finances is the smartest business plan that you can make.
Your reputation is crucial, so be sure to never take a good rating for granted. Continue to focus on these ten business steps, and, combined with your skill and talent, your construction business will grow and be successful.