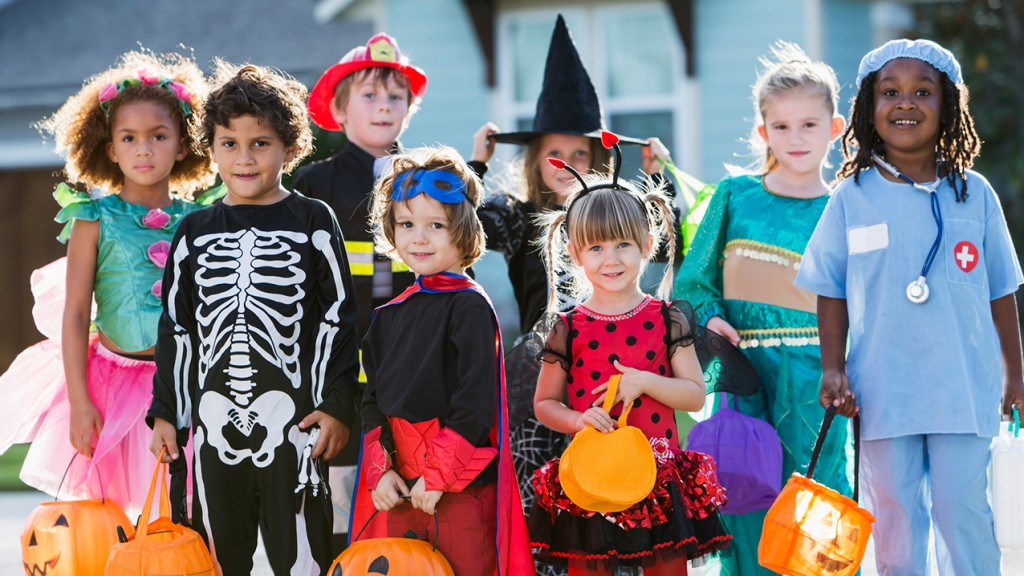 Would you like to know the best alternative Halloween gifts for kids in the United States or in the UK?
Or you are seriously overwhelmed with the thought of what to put in a kid's Halloween basket that will be worth it for your one-year-old grandchild?
Whatever your deep thoughts or questions are, we've got you covered. In this article you will learn the following:
The best alternative Halloween gift ideas for kids
What good Halloween gifts are especially for your grandchildren
The best treats for your kids this Halloween, etc.
Halloween season is right around the corner, and that means a whole lot of candy is going to be dumped into trick-or-treaters' candy baskets.
However, just because handing out tons of candy to costumed kids is part of Halloween tradition doesn't mean that it's the only thing you can drop into their treat buckets.
ALSO READ:
Check out these School-friendly Halloween treats we've got listed below that you can use to make trick-or-treaters happy, without adding to their sugar addiction or being an accessory to their toothaches in the near future.
Top 7 Alternative Treats You Can Give Out To Kids This Halloween
Alternative Halloween Gifts For Kids #1: Halloween Stickers
One particular treat that never goes out of style, no matter if it's Halloween or Christmas, is stickers. Kids go crazy over them, as stickers not only let them add more personality and originality in the things they own, it also allows them to surround themselves with the stuff they like. Best of all, you don't even have to spend any money on them.
Instead of going to the store to buy some, simply log on to the Internet and score the free printable Halloween stickers by Inkjets.com. Print them out on sticker paper, cut them out with a scissor and you're pretty much set! Trick-and-treaters will adore these for their colorful designs and ability to, well, stick to anything!
It's important that you use sticker paper, though. Sticker paper is a kind of printer paper that has an adhesive backing. They're much more affordable than store-bought stickers, even in bulk, and can last for quite a while.
Alternative Halloween Gifts For Kids #2: Plastic Jewelry
This is more for the younger trick-or-treaters, especially the girls dressing up as fairies, princesses, and other fanciful creatures.
They'll absolutely love to have something to add to their costumes or even as a keepsake for this particular Halloween. Bonus points if you choose glow-in-the-dark jewelry, as that's sure to enchant them.
You can get these easily from any dollar or thrift store, or make your own out of the materials you have in your home. Just be sure that they don't break easily or have parts that can choke.
Alternative Halloween Gifts For Kids #3: Temporary Tattoos
Temporary tattoos are also something that kids of all ages will enjoy being dropped into their treats bucket. They're colorful, last long enough to be appreciated, non-toxic, and can easily be removed in a hurry.
Just make sure that you give the right kind of tattoos to the proper trick-and-treater, as a young girl costumed as a princess may not appreciate temporary tattoos of burning skulls and screaming monsters.
Conversely, a strapping young lad dressed up as their favorite superhero or edgy Halloween monster icon may frown at you if you drop a roll of rainbow pony tattoos into their treat bucket.
ALSO READ:
Alternative Halloween Gifts For Kids #4: Hot Chocolate Packets
Depending on your side of the world, Halloween could be occurring around the same time that the winter season is rolling in.
Give kids a tasty way of warming themselves up by dropping a couple of hot chocolate packets into their treat baskets. They're also pretty cheap depending on what brand you buy. So many online grocery store near you might have a good one you can buy.
If you want to make them extra special, tape a bag of big fluffy marshmallows with each packet. Giving your child a fun Halloween experience this season should be one of your goals.
Alternative Halloween Gifts For Kids #5: Bubble Blowers
Kids, no matter what age, love bubble blowers. They're easy to have fun with and can offer hours of safe and wholesome play.
You can buy halloween-themed packs cheaply at any dollar store or supermarket with a great in-store experience for their customers, or simply make your own. Just make sure to clearly label them as bubble blowers and use non-toxic ingredients, otherwise an unwary trick-or-treater may mistake them as liquid candy.
Alternative Halloween Gifts For Kids #6: Comic Books
Do you have a lot of old comic books stashed in the basement or the attic? If so, then why not hand them over to kids for an extra-special alternative halloween treat?
Younger kids may not be able to comprehend just what's happening on the pages, but they're sure to be bowled over by the awesome illustrations and superhero art.
Alternative Halloween Gifts For Kids #7: Mini Play-doh
Give the kids something fun and squishy to exercise their creative minds with! This particular treat is non-toxic and completely safe for play.
Halloween-themed bags of the stuff are available readily wherever you can find halloween treats, or you can look up recipes to make your very own.
Conclusion
Just because handing out candy on Halloween is a time-honored tradition doesn't mean you can't get creative with what you're giving the costumed tykes.
With the above list handy for your reference as well as a bit of your own creativity, you'll be sure to make this coming Halloween a bit more memorable for your trick-or-treating guests.