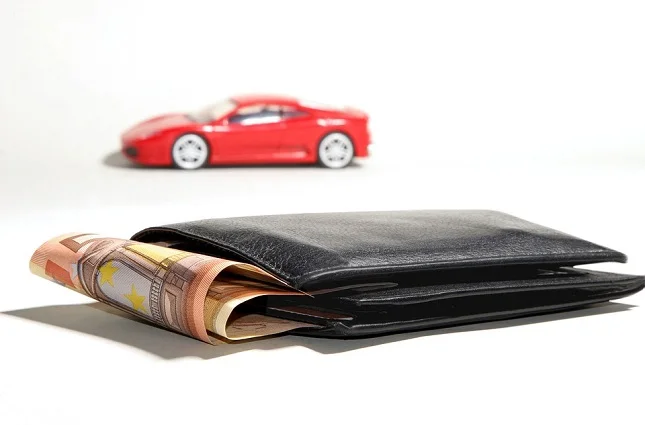 If you are in a period of financial strains or you are looking for the last few thousand dollars to start up your company or make a big purchase, chances are good that you are looking to take out some kind of a personal loan.
The only problem with that, is that if you are not lucky enough to have a great credit score, you may have a very hard time finding a lender willing to take a chance and offer you an unprotected personal loan.
Because of that, you may turn to the option of seeking out car title lending companies. If car title loans are legal in your state, they can be a great resource to get the money you need very quickly.
If you're reluctant to pursue car title loans, it's probably because you have heard horror stories regarding those types of loans and title lending companies.
It would be a lie to say that some title lending companies are somewhat predatory, but others are just as reputable and responsible as other lenders. So how do you find the best online lending companies? It's actually quite easy!
Before we go over how to find the best title lending companies, we should quickly break down exactly what a car title loan is.
What is Car Title Loan?
Basically, a car title loan is a secured loan in which the value of your loan is based directly off of the value of your car and the equity you have in it.
After the lender evaluates your car and the necessary documents such as proof of income, proof of residence, and a government issued I.D., you will be offered a loan. If you should choose to take it, you will typically have your cash in hand within a matter of hours.
You shouldn't spend too much time celebrating your approved loan, however. Car title loans typically have just 30-day repayment periods and the interest attached to title loans are generally pretty high. On top of that, there is always the risk that you may lose your car in the event that you default on your loan. If you default, your lender will have the right to repossess your car as collateral.
With all that potential risk involved in taking out a loan against the value of your car, you're going to want to make sure that you borrow from one of the best online lending companies available to you.
So, let take a look at a few things to looks out for when you are shopping for a car title loan company to know that you are borrowing from a trusted, experienced, and fair lender.
What to Look Out for When Shopping for Car Title Loan Company
Reasonable Interest Rates  
There are some things further down this list that are somewhat subjective. It will be up to you to decide if a company is trustworthy and professional enough for you. What is not at all subjective is the interest rate connected to a given car title loan.
Interest rates are crucial to pay attention to and one of the most important things to look for when comparing title loan companies. Interest can impact that overall price of your loan greatly because they reflect the percentage of your loan that you have to pay on every payment until you pay off your entire loan. The percentage can vary widely depending on what title loan company you are working with.
The average interest rate attached to a car title loan across the industry is around 25%, but you can find companies that offer much more reasonable rates. Still, even if you do find a lender with low rates, you will want to keep the rest of the tips discussed in mind to avoid any problems down the road.
Knowing what your interest rate is in a given loan will offer you insight into whether or not you will be able to pay back the loan by the end of your payment term. It will also let you estimate how long it will take you to pay back your loan, and how much interest you will accrue over that time.
Professional Experience
This is one of the first things you're going to want to check when searching for the best online lending companies. As a customer who most probably has no experience or knowledge when it comes to taking out this type of loan, it's important to work with professionals who understand the business.
The best way to make sure they know the ins and outs of the business, is through finding out how long they've been in business. Loans, interest rates, and payments can often be somewhat difficult to manage and it is important to find title lending companies that have years of experience working with you on the other end.
In order to gauge how reputable a company truly is, it is often as simple as finding out how long a title loan company has been in business. If it seems though they have been in business for a number of years, chances are good they are responsible, helpful, and professional lenders.
Flexibility
Usually, people who are considering taking out a car title loan are doing so because they are facing a financial emergency situation and – due to a number of circumstances – have decided that taking out a car title loan is the best option for them.
That does not mean that taking out a car title loan alleviates all the pressure and stress that comes with that emergency. In fact, title loans – as with all loans – certainly come with their very own brand of stresses and difficulties. Because of that, it is important to find title lending companies that are reasonable, flexible, and willing to work with you through thick and thin.
The best online lending companies will be willing to make your loan work for you. That requires them be willing to actually work with you and not against you. Sometimes that may even require you to extend your payment period and accrue additional interest. If you ask a potential lender if they would be willing to work with you in that kind is situation and their answer is a flat no, you may want to consider looking elsewhere.
Hidden Fees
When it comes to title loans, it is important to make sure to read the fine print before you sign any type of contract. Like we have always advised, don't sign any contract without having your attorney to go through. There are so many reasons why you must consult with a lawyer before signing an agreement. Though many car title loan companies charge some kinds of fees upfront, other lenders do charge additional hidden fees that can really add up during the life of your loan.
When comparing companies, make sure to a get a quote from each car title lender before you eventually decide which car title loan company is the best for you. If you come across a title loan company that is wholly unwilling to give you a quote or reluctant to divulge what hidden fees you might encounter, you would be wise to avoid.
Look Out for Customer Testimonials
One final way to make sure you are dealing with one of the best online lending companies in your state is to check out the company testimonials from previous clients and customers. This is one of the fastest ways to boost the credibility of the company and in turn increase your willingness to work with them.
If you do a bit of online digging, it is typically quite easy to find testimonials. The most reputable companies will often offer customer testimonials on their own sites. If they don't advertise testimonials, you can usually find them on company review sites. Beyond that, if you find yourself having trouble finding any kind of testimonials about a given company, it is probably best to stay away.