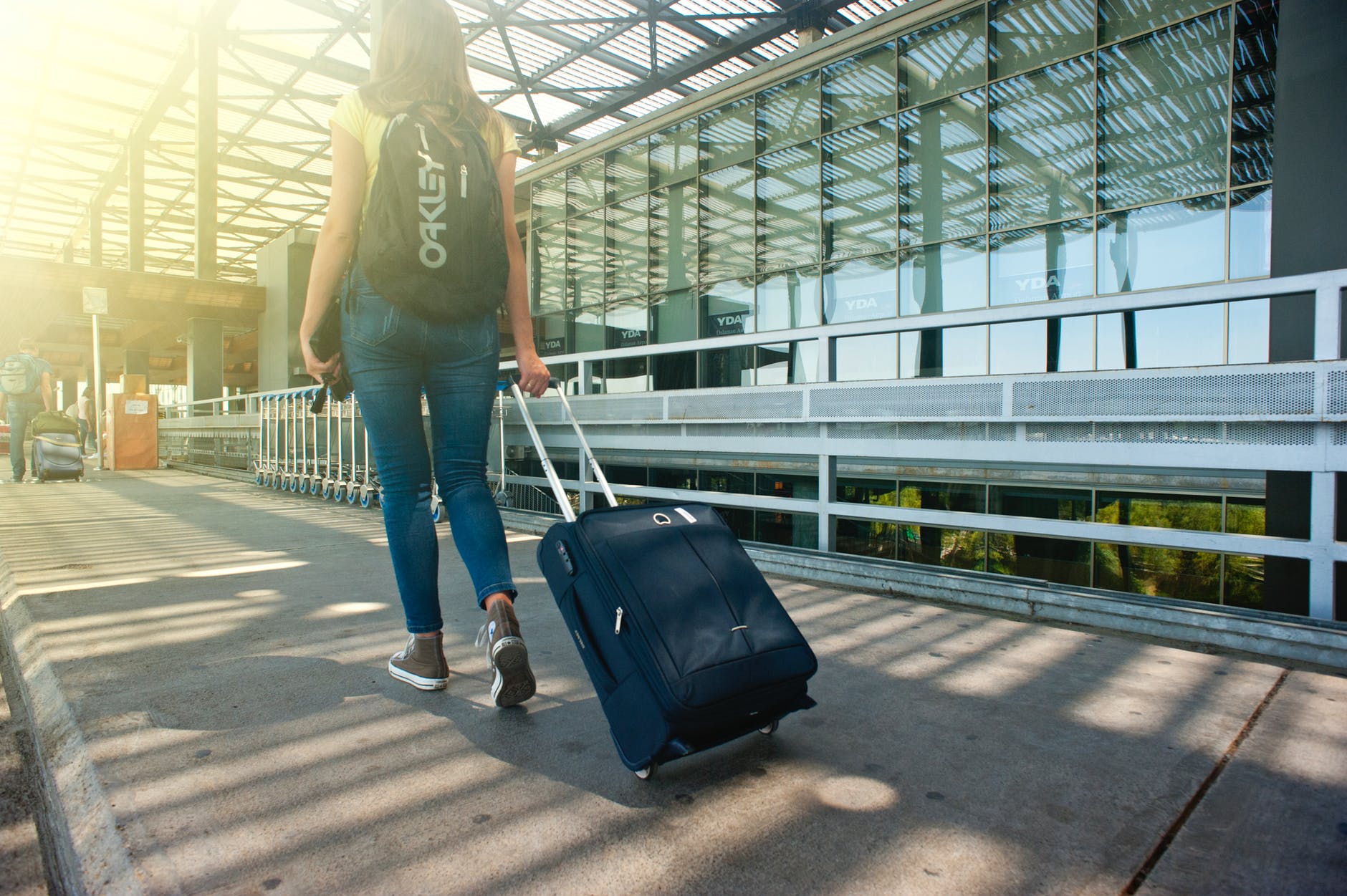 What business travel trends are you expecting to explode in 2022?
Business travelling is going to take a new dimension in 2022 beyond what we've ever experienced in the past, especially now that most countries are beginning to ease the lockdown and open their borders.
Business connectivity has seen an exponential development in recent years with businesses of all types becoming increasingly connected globally.
This has led the Corporate Travel industry to grow at a remarkable pace with several experts forecasting the Global Business Travel spending reached $1.6 Trillion by the year 2020.
A thriving global economy combined with dramatic advancements in technology has paved the way for a revolution in the business travel industry. The typical business travel experience is all set to go through a significant reformation in the coming years.
So if you are someone who feels like you may be affected by the changes that are about to hit the corporate travel scene, it's best to stay informed.
Here are the six most important Business Travelling Trends for the year 2022:
1. Demand for Self-Booking Capabilities Set to Rise
The year 2022 will see an increase in demand for flexibility when it comes to business travel. Instead of relying solely on travel agencies, business travelers now wish to have the freedom to book their own flights and hotel rooms in accordance with their preferences.
This trend of self-planning business travel has been on the rise since 2018 as more and more millennials become corporate travelers. And come 2022 and beyond, an exponential increase in demand for such Self-Booking capabilities in corporate travel is imminent.
The rise of Mobile Booking and alternative lodging services such as AirBnB has made it entirely hassle-free for corporate travelers to plan their own travel. This increase in the demand for Self-Booking capabilities is a global trend and companies will certainly have to adapt to the needs of their employees.
2. Artificial Intelligence Set to Make Its Way into Corporate Travel
With an increased demand for Self-Booking capabilities, personalized recommendations and suggestions on digital platforms will be a big thing. That's where AI comes into play!
Tour Management Companies, as well as new start-ups, are expected to make use of the recent developments in Artificial Intelligence to meet the expectations of business travelers.
Analyzing patterns in regards to corporate travel includes identifying the preferences and requirements of millions of business travelers worldwide and then providing customized recommendations to individual travelers. This can be achieved through the use of AI.
Artificial Intelligence is already on its way to revolutionizing corporate travel, and they already exist plenty of apps and services online that offer some fantastic tools for business travel to make your journey easier. As we hit 2019, we can only expect to see a lot more innovation in the field of business travel involving AI.
3. Growth of Private Jet Travel for Business
The upcoming year is likely to witness significant growth in the use of Private jets for corporate travel. Traveling for business purposes on commercial flights has quite a lot of risks associated with it.
Apart from the frequent delays that travelers have to face on commercial flights, excessive security checks and chaos at busy airports add to the woes of business travelers.
Though one might use compression socks to ease leg stiffness that comes from sitting long hours in a commercial flight seat, the 'private' alternative is far superior.
Private Jet travel has a host of advantages when it comes to corporate travel. Convenience, comfort, and efficiency are three of the primary factors that are driving a lot of business travelers to choose private aviation over commercial flights.
Private Jet travel decreases the time spent on traveling, reduces costs associated with renting cars and significantly reduces the chances of missing important meetings. It also gives business travelers the ability to have private meetings or simply be able to work comfortably without distractions.
This trend is only expected to grow further in 2022 as private jet rental costs become more affordable. Another factor that is expected to influence the growth of private jet travel is an anticipated rise in the cost of air travel in 2021 owing to falling oil prices and the quest to avoid physical contact due to the global pandemic that affected the economy.
4. Evolving TMCs
As more and more start-ups enter the business travel sphere, competition in the market is set to rise exponentially. The Travel Management Companies and Travel Agencies that currently dominate the business travel industry will face cut-throat competition from these new entrants.
This will drive the TMCs to transition from being just travel services to technologically adept service operators that provide a wide range of modern amenities.
Expect to see your traditional travel management companies provide more online/mobile-based services in 2019 as they strive to stay relevant in an increasingly technology-dependent industry.
You may also get to see TMCs acquire startups and kick-start development projects that aim at enhancing the traveling experience. This has plenty of implications on the regular business traveler as it can potentially revolutionize the corporate traveling experience.
5. Business Travel Meets Leisure
There is a word for this, it's called 'Bleisure' travel. This is a trend that has seen an upward growth for the past couple of years, and it is only set to jump even further in 2022 as more entrepreneurs become business travelers or hosts.
Corporate Travelers often find themselves in exotic places for their business meetings and instead of rushing their stay and leaving as soon as their work concludes, a lot of travelers are using the opportunity to explore the area.
Bleisure Travel combines business travel with leisure, and it is increasingly becoming a trend among business travelers. Several surveys have even pointed out the potential benefits of Bleisure travel which include increased employee satisfaction and a reduction in stress.
Now it is quite obvious that companies will most likely not fund the 'leisure' part of their employees travel. But this trend does open up doors for new startups to get into the 'Bleisure' travel market and provide innovative solutions to enhance the experiences of such travelers.
6. Rise of Natural Stress Relief When Engaged in Business Travel
It is a well-known fact that travelling for work causes stress. Whether it is constantly being away from your family or having to deal with the hectic airports on a consistent basis, it can put a strain on your life. Luckily now, they are many ways to reduce stress on these business trips.
One of the fastest-growing trends in natural stress relievers and anti-anxiety treatments is CBD (cannabidiol) hemp oil. CBD is mostly made from hemp, a non-psychotropic strain of the cannabis plant. You can legally travel with it as long as it does not contain THC.
So when there are moments that are stressful and anxiety-inducing – turbulence, flight delays, rushing to your gate or you just can't fall asleep. Ditch the pharmaceuticals that can have some nasty side effects and go natural to alleviate the anxiety and stress of travelling.
Conclusion
These are 6 of the most prominent business travel market trends that are expected to impact the global business travel industry in the year 2021. Businesses in the U.S., UK, Australia and other parts of the world are constantly on the lookout for developing innovative solutions that minimize travel costs while simultaneously enhancing traveler's experiences.
These business travel future trends will broadly impact the overall traveling experiences of corporate travelers. The upcoming year brings forth a wide array of exciting prospects, and the modern business traveler can expect a majorly improved traveling experience in 2022!