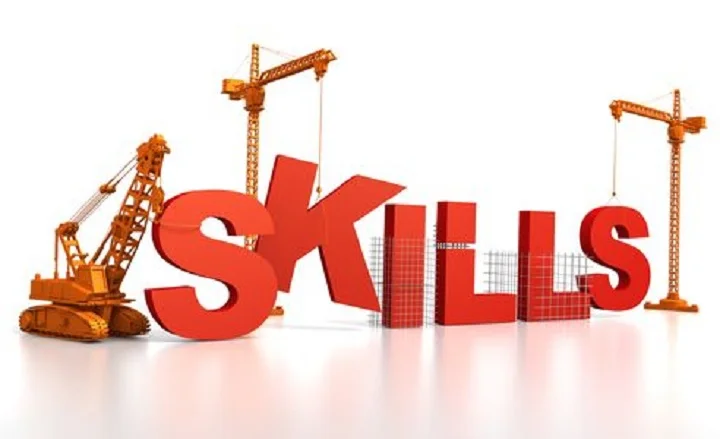 Do you know the hard skills every manager needs in order to deliver high level proficiency in their career?
Don't worry, you will get to learn about these hard skills before you are done reading this article.
Being an effective manager requires a combination of both hard and soft skills. In fact, the importance of hard skills for product managers can't be overemphasized.
You need to know how to relate to your staff and show them that you care, but you also need to be able to perform specific tasks that require advanced skills and knowledge.
The interpersonal abilities you need to have for you to effectively communicate and relate to staff are your soft skills, and the professional skills you possess are your hard skills.
Soft skills are not necessarily more important than hard skills nor are hard skills more important than soft skills but you can often learn specific task-related skills more easily. Management skills can both be derived from soft and hard skills.
Definition of Hard Skills
What is a hard skill? Hard skills are specific, teachable abilities that can be defined and measured, such as typing, writing, math, reading and the ability to use software programs. Hard skills are also known as technical skills.
The following are four of the most important hard skills for managers to have in the workplace. Whether you work in tech, health care, education or public service, you should make sure that you have the following skills on lock. Your success as a manager, and the future of your company, may very well depend on it.
Hard Skills That Will Determine How Successful A Manager Can Become
Here are common examples of hard skills every manager must have in their resume if they truly want to be successful.
Hard Skills #1: Computer Knowledge
In this day and age, it is hard to imagine that anybody would not know the basics of computer literacy. It's often considered to be one of the most essentials in the list of hard skills to put on a resume.
Many people, though, are not familiar with how to use a search engine, word processing program or spreadsheet effectively. If you want to be a successful manager regardless of what industry you are in you need to have these and other basic computer skills.
Your staff will look to you for guidance on technology issues, so you need to have the answers. Professionals such as Eugene Chrinian know how important this aspect of management is. Having information technology skills can make a manager the go-to person when his team runs into trouble that could delay their productivity.
Hard Skills #2: Application of Analytics
As a manager, you also need to be able to apply the analytics that drives your leadership position. If you are in sales and you receive a report on projected revenue, you need to have the insight and ability necessary to translate that into a solid game plan for your team.
Similarly, if you are a teacher reading data on standardized test scores, you should know how to apply these statistics to your lesson plans. Entrepreneurs such as Eugene Chrinian have thrived by being innovative in applying analytics to their business plan, and this is a hard skill that you also need to have.
Hard Skills #3: Set and Achieve Goals
Though setting and achieving goals is a hard skill, it requires soft skills such as planning, communicating and strategizing. Actually applying all of these skills and achieving goals is one of the most important responsibilities any manager has. You must be able to work with your staff to create a game plan and effectively achieve its objective.
If you struggle with this, you should focus on developing your knowledge of corporate goals and protocols. Better understanding of these elements is a great way to make better plans and achieve your goals. Foundation is the knowledge of attaining objectives.
Hard Skills #4: Financial Management
Of course, as a manager, one of your primary concerns is maintaining profits and safeguarding your company's finances. You want to be sure that the decisions you make benefit your bottom line. It is an important skill, then, to be able to manage your company's finances effectively.
Financial management is one of the most vital abilities a manager can have. The responsibility is not just on you, though you also need to be able to train the rest of your staff so that they can effectively boost the company's profits, too.
These hard skills are some of the most important for managers to exhibit at work. If you are looking to make your management style more effective and impactful, focusing on these aspects might be a good place to start. You have it in you to be a great manager and lead your company to success, you just need to hard skill to get you there.
Conclusion
Hard skills are limitless and they vary from one field of discipline to another. But these ones we mentioned above are so vital that if you are really serious about managing a fast-growing business with a global presence, especially in countries like the U.S., UK, Australia, Canada, New Zealand, etc., then you must acquire these hard skills.
The most important hard skills for managers depends on the industry and the level of work that is expected from the team leader.
Are there other hard skills you think we didn't mention here? Share them with us in the comments section below.