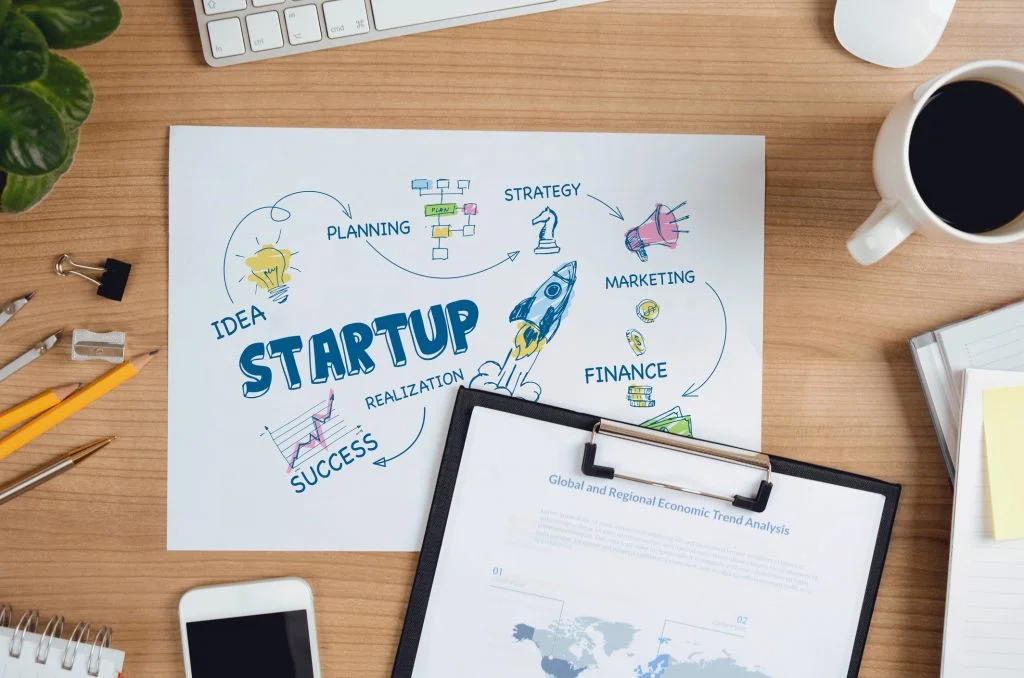 You are here because you want to know the 5 strategic pillars of every successful blog setup. Right?
It's no more news that ordinary people, often times, College Dropouts are now building powerful online businesses using the vehicle of blogging.
The truth is, building a successful blogging business is not as hard as many bloggers are making their audience think it is. Today, you no longer need to enroll in 6 weeks intensive class to learn web design in order for you to be able to set up a blog. With WordPress, you can copy and paste links, drag and drop frames and your blog is up and running.
If you have been thinking of setting up a blog but you don't have the budget to hire a digital marketer, this post will guide you in knowing the fundamental things all successful blogs have. You are free to call it the 5 fundamental tools for a successful blog setup.
But before we proceed, I'd love to let you know that this is not holistic, you might as well come across affiliate links but I'm super-convinced that you will find great value after reading it.
5 Fundamental Pillars for a Successful Blog Setup
Pillar #1: Domain Name
The domain name of your blog or website is like your online office address. This is what tells a prospect how to find your business easily on the internet.
When choosing a domain name, you must be futuristic about that or you risk losing your customers to competitors.
How do you select a premium domain name without necessarily overthinking about that?
It's simple.
Choose a domain name that's easy to remember without abbreviation and symbols, domain name that doesn't sound like another business' online property and one that will represent the goal of your business.
You may need to go visit Namecheap to verify if the domain name you have in mind is available or not. Right there on Namecheap, in just 3 steps, you can purchase your domain name at the most affordable rate you can ever think of.
Pillar #2: Web Hosting
In a bid to save cost, a lot of newbie bloggers opted for cheap web hosting but they ended up having their site hacked by cyber criminals.
If you really want to build a successful blogging business, you may need to review your position on quantity over quality. You can't afford to toil with the security of your online business because of peanut. You must make effort to get it right from scratch.
Do you know why this is important?
Your web host is where all your contents are stored and can be retrieved on demand. If anything goes bad with it, you lose everything.
Additionally, the speed of your site among many other factors can be determined by who you host your site with. By now, you must have heard that the attention span of people online is drastically coming down.
What does that tell you as an online business owner?
Simple! People are impatient to wait for your site to keep loading and loading when they can get the information they need elsewhere. So, you must go for a web hosting company that have their data center new you and are known to be spectacular when it comes to customer service and protecting their clients' data.
We have worked with several web hosting company but we resolved to stick with Siteground.
If you are running on a low budget and can't afford to buy domain name and web hosting at the same time, Siteground can offer you a free domain name (this will save you about $11, though I don't recommend this for obvious reason) as long as you are hosting your site with them.
Pillar #3: Blog Theme or Template
The shape, colour and loading speed of your site are reflections of the theme you installed.
The more simple, beautiful and easy to navigate your blog design is, the more it will increase your website conversion.
If you noticed that your bounce rate is constantly increasing, it's a sign that you may need to change your theme to a better one.
Knowing that we are in this business for the long-term, I had to test a couple of themes before settling for the ones we have now. In our findings, we discovered that only two companies gave us exactly what we wanted in a theme. This is why we recommend them every single time.
To get a blog theme that will be easy for you to customize to whatever design you feel is appropriate for you, I would recommend you go for Themeforest and MyThemeShop. Not only do they have responsive themes, their prices are also very affordable.
Every successful blogging business plan must include the type of theme you want to use. Irrespective of what your business niche is, you will definitely find a theme/template that will bring out the beauty of your business when you search through the above recommendations I gave you.
Pillar #4: Autoresponder for Email List Building and Nurturing
One of the biggest mistakes I made in my blogging career was ignoring email list building. Even after 18 months of setting up this business blog that has gone on to generate thousands of dollars, I'm still regretting the fact that I didn't start building my list immediately.
If you want to build a real online business, you can't afford not to have an email list. No! You can't.
Fortunately, it's not as expensive as you think. GetResponse made it so easy for anyone to get an autoresponder by giving you the liberty to test it for 30 solid days and if you are not satisfied you can opt out.
Isn't that amazing?
Aside the referral traffic you will be getting back to your site, having an autoresponder makes it easy for you to speak one-on-one with your audience who believe in your product without your competitors knowing what is going on behind the scene. You can even sell your products and services to your list directly with spending more on advertising.
On GetResponse, you can even build a complete marketing funnel without using an expensive Pagebuilder.
Pillar #5: Pagebuilder
A beautiful and highly customised squeeze page, sales page, payment page and thank you page are not possible if you don't have a good Pagebuilder installed in your WordPress site.
While they are many Pagebuilders out there, I only recommend just 3; Instabuilder, ProfitBuilder and Thrive Architect.
The timer you see in some sales page used for introducing urgency in a sales copy, the opt-in, different shapes, etc., were possible courtesy of a Pagebuilder.
If you truly ready to build a cash-pumping online business, you can't afford to do it without any of these tools.
Conclusion
There's no magic to this online business success. All we do is to buy web tools that will make us look super-awesome, apply a couple of marketing strategies that will make us attract high-quality traffic and the money starts coming. If you get all these tools mentioned above, nothing will stop you from making money online within the shortest possible time.
Want to Set Up Your Own Blog?
You can use these web companies we recommend for their security and affordability:

Domain Name - Namecheap

Web Hosting - Siteground

Blog Theme 1 - MyThemeShop

Blog Theme 2 - Themeforest

Autoresponder - GetResponse