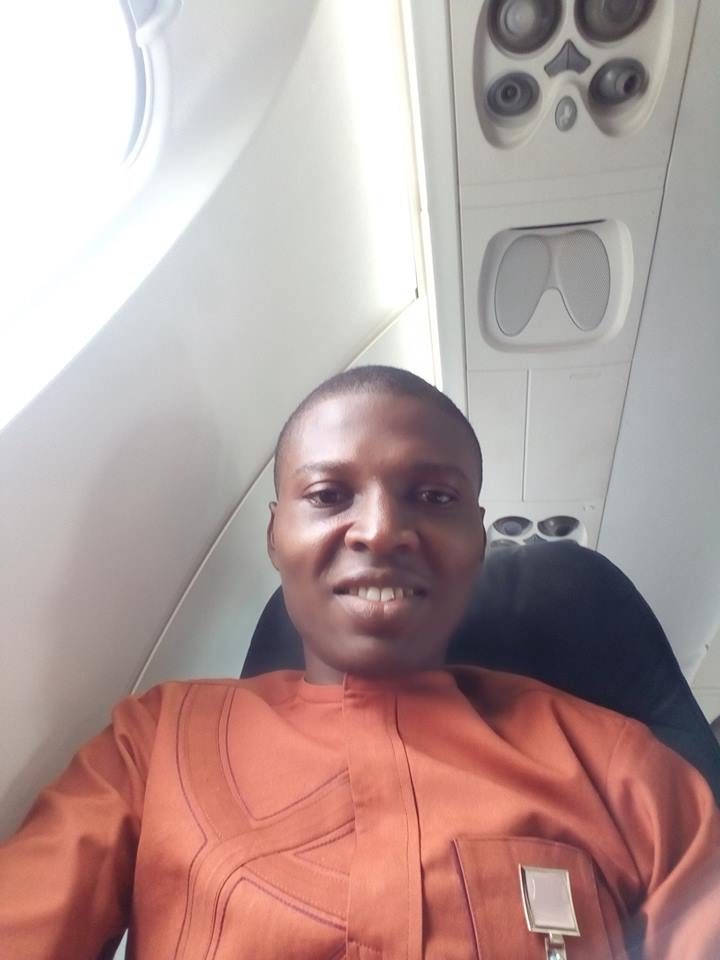 There are so many "silly" mistakes I've made in my business journey, which when I look back today, I just feel giving myself 44 strokes of cane. Yes!
But knowing that no amount of remorse could reverse a spilled milk, I had to encourage myself and moved on, while pledging that I will NEVER be caught repeating a mistake twice. Never!
A long time ago, I sorted out this mistake that made me lose the opportunity of handling marketing for a Real Estate billionaire in Nigeria.
At the time of meeting this man, he didn't have an online presence for his business even though he was making billions of naira as a Real Estate mogul.
Wondering how I met him?
I will tell you.
It was on September 8, 2017 at Netpreneur Summit organized by Dr. Ope Banwo in Oriental Hotel, Lekki Lagos that I was privileged to meet this Real Estate billionaire in Nigeria.
I got to know about Dr Ope's webinar via which the invitation to attend the Summit was extended to me, through my friend, Enyum Patrick.
In such an atmosphere of liberty, we had in attendance big shots in different industries who also doubled as Dr Ope's friends. And this man too was in attendance.
In his speech, it was obvious his company does not have a digital marketing strategy in place for launching their business online, so I made up mind that I was going to re-introduce myself to him in particular even though I had done that generally.
But guess, what?
It seemed like I went to the battle field without a weapon of war.
Just as I finished pitching my ideas in ways that got the man nodding, he said to me,
"Give me your card, I will invite you to my office so that we can talk more about this."
Men and brethren, it was as if my village people have been waiting for that day…
I sheepishly shoved my hand into my neatly designed Emcasoreal Fashion World suit pocket to look for a business card 💳 I was very sure I didn't have.
He observed my countenance and knew I didn't have business card, then he asked me,
"How can you be coming to an event like this without a business card?"
I apologized and wrote my name and phone number on a piece of paper, and walked out so ashamed of myself.
From afar, I watched as he exchanged business cards with other people.
That day, I learnt some of the biggest lessons of my life.
👉 Perception is reality. It's on this that most marketing successes were achieved.
👉 Business Card may not get you a contract, but it's a brand positioning tool that can make your prospect see you as one worth doing business with.
👉 Knowing that I missed an opportunity to make a good first impression, I should have stalked him down to his office by first arming myself with details about him. But I failed to do this.
Before I made my first $1,192 online, I made terrible branding mistakes. I won't tell you all now.
I'm sharing this because I wouldn't want you to rehearse my mistakes.
Branding is powerful. The earlier you get it right, the better for you.
However, I'm not directly saying that you should sacrifice MARKETING at the altar of BRANDING. If you try that, your business will tank. They both have their place and you must understand this for your business to grow.
A long time ago, I corrected this anomaly and many others that had put a lid in my growth even though they look too infinitesimal.
You too can do same.
Yours could be that branding tool, digital marketing strategy, social selling skills or whatever it is that you've been ignoring.
Don't be armless in the day of battle. Fix them NOW.
If your business needs help in the area of digital marketing, contact our topnotch digital marketing agency, Ebusinessroom Ventures.