When it comes to making money online, I can now beat my chest and say that I know what works and what doesn't work. Before now, I used to be a complete novice. I was broke both in terms of finances and ideas but 5 years later, everything has magically changed.
I moved from squatting with my aunty to my own apartment in 7 months after I discovered what it really takes to make money online. Ever since I discovered how to really make money online without begging people for attention, I have been doing my best to share proven strategies that have worked for me and other entrepreneurs like you.
You may not be able to find where exactly the articles you need to make your first $1,000 online are, so I thought it wise to bring you a collection of 7 blog posts you need to read now in order to make your first $1,192 online.
This article is for you if you have never made a thousand dollar online or you've done it in the past but lost track of how you did and would like to do it again and again.
Disclaimer
Before I proceed, permit me to tell you that my results aren't typical. There's no guarantee that you will make $1,000 or any amount at all from this. But if you are dedicated and always ready to go the extra mile in taking responsibility for your success, you will surely get the desired result.
Why Do I Think These Articles Have What It Takes to Guarantee a $1,000 Income?
They were written based on my personal experiences
I have updated them to with more relevant contents that you need today.
Some of the blog posts listed here were instrumental to my success in internet marketing
They are concise and packed with valuable contents.
If you've never made $1,000 income online, here is a collection of 7 resources that will help you to do that pretty fast.
1. How to Choose a Profitable Online Business Niche in 2018
In this blog post, I explained the step by step guide that you need in picking a very profitable online business in 2018 without guesswork. My experience over the years taught me that one of the primary reasons people fail in their attempt to build a successful online business is because they are in the wrong niche.
Whether your blog is strictly focused on discussing topics only Australians can connect with or not, there's a formula for picking the right niche that will not only be profitable but will also fit into your personality. If you care to know how, click here to get started.
2. How to Determine the Right Kind of Business You Should Start or Invest into in 2018
Not all kinds of businesses (both online and offline) are guaranteed to succeed, especially when you look at the various unstable government policies and privacy policy saga.
After the Cambridge Analytica saga that Facebook was badly involved in, a lot of businesses that depended on Facebook suffered it. Those that were primarily into chatbot marketing must have suffered a great loss.
I'm sure you wouldn't want to get into such mess this year. If so, then you must ready to read this article that will expose you to the right kind of business you should start or invest into in 2018 as quickly as possible. Click here to read it.
3. 5 Unique Online Business Ideas for Aspiring Entrepreneurs
There are basically 5 online businesses I'd love to recommend to anyone starting out as an entrepreneur. The low startup capital, the flexibility and scalability of these online businesses are few of the reasons why I highly recommend them.
Instead of trying your hands on so many online businesses and in the process flushing your budget down the drain, I suggest you pick one of these 5 unique online businesses and run with it. Give it your best attention. Build a unique team for your startup if you are charismatic enough to do that and you will achieve a level of success you never thought was possible.
Although these are not the only online businesses one can invest into, but for the goal of hitting your first $1,000 online, read this article here.
4. How to Make Your First $500 Online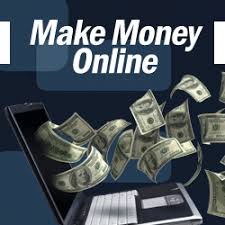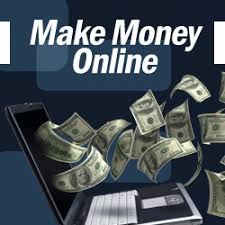 Making money online has never been this easier. One simple-stupid task can actually make all the difference if you can just commit at least 2 hours every day doing it. This blog makes money via many means, especially from passive income coming from GetResponse, (the best and affordable autoresponder you can ever think of) Siteground (for web hosting – I so much love their support and classic customer service) and Namecheap where you can get domain names at affordable cost.
In this article, I laid down a simple guide anyone can follow to make their first $500 online even if no one knows you. Your income is going to come on autopilot and you can't even explain who bought the product for which you were rewarded.
It's kind of related to affiliate marketing but the trick to this one is just out of this world. Would you like to learn and implement it? Click here to read it.
5. Zero to Hero: How to Start Your Ideal Business from Scratch
Moving from zero to hero is possible. Most of the successful entrepreneurs you see today started their entrepreneurial journey from scratch and scratched it to the top. Being introverted entrepreneurs didn't stop them from becoming great.
Not everybody will be lucky to have rich parents that will support and sponsor their vision. If you are among the not-so-lucky but highly ambitious people, I have got an article that will show you how to start your dream business from the very scratch and grow it to an enviable position.
Click here to see how other entrepreneurs like you did it.
6. Legit Ways to Steal Customers from Your competitors
Stealing customers from your competitors is not an illegal crime. If you have the muscle to do it, go ahead. Like I have always told you; the brand that educates her audience most will always win.
When I discovered that My Top Insurance Blogs added educating your prospects more than your competitors are doing in order to win their trust and loyalty, I couldn't help but mention it here as something every online entrepreneur needs to make their first $1,000.
Even if you don't read any other article here, I highly recommend that you read this one so that you see all the legitimate ways you can crush competition and become a leader in your industry. Click here to read it here now.
7. Business, Sales and Marketing Books Every Entrepreneur Must Read
When Warren Buffett was beginning his investing career, he was deeply committed to reading 600 to 1000 pages of books every single day. Even till date, he still spends 80% of his day reading. Looking at Buffett's reading habit, you won't be surprised at his level of success.
The thing about reading is that as you keep at it, your knowledge bank grows without limit. Whether you are called to speak or write, new knowledge will flow out naturally. Overtime, all that you've read will begin to find expression in the way you run your business.
I recently made a collection of some of the best books that have changed my life over the years. They are available on Amazon and you can click here to see and buy for yourself.
Conclusion
Reading these articles will not produce any result in your business nor magically turn your business around if you don't implement them. So as you can see, implementation is key. As you read this, also execute them.
Which of these articles do you consider to be the most helpful to you? Tell me why in the comments section below.
P.S. Would you like to me to coach you? Fill the simple form below.
Want to Set Up Your Own Blog?
You can use these web companies we recommend for their security and affordability:

Domain Name - Namecheap

Web Hosting - Siteground

Blog Theme 1 - MyThemeShop

Blog Theme 2 - Themeforest

Autoresponder - GetResponse
[contact-form-7 404 "Not Found"]