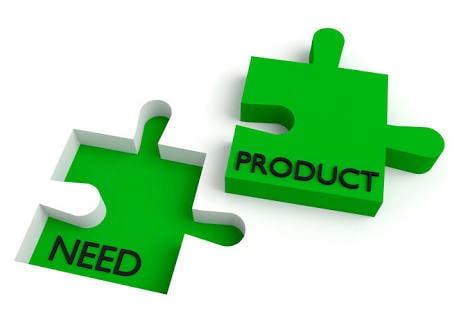 There are basically two things that will determine how much money you will make in any business. If you don't put them into consideration in your marketing campaign you've failed long before you even started.

I had this in mind when I started Ebusinessroom Ventures and I will tell you in subsequent posts how they worked wonders for me.
Here, they are:
1. Your product/service offer
2. How you sell it
Write them down.
No gimmicks.
It's too stupid-simple to say that these two things are what control the income capacity of any business.
In today's article, I will start with the PRODUCT OFFER and expand on it as the week progresses.
No matter who you are, how much you know and not minding what your advertising budget is, if your product offer isn't unique and competitive, you will struggle with your selling.
This is why it's important that you spend a good amount of time in your product development.
Don't rush to create a product until you are sure there's a need for it.
Don't rush to mass-produce and ship to a new market until you are sure they are demanding for it.
You don't have all the money in the world to risk, so, trade with caution.
What most companies, especially those in the beverage industry are doing today is that they start with party pack size drinks. And as the market demand increases, they increase their production to cater for more customers.
It's a nice feeling to desire being called author of 500 books, but if you are broke, your portfolio has no meaning.
If you check any product life cycle, the introduction stage always drags a lot, and that is because it will take time to convince the market to abandon what they are already used to and start testing a new product.
Imagine you invested all your money in mass-producing this product and there's nothing much left to speed up your campaign…. It's a huge risk, you know. Don't take it.
No amount of good copy can help a bad product.
If you hype and lie about your product, everyone that buys it will hate you for it.
To be continued…