Would you like to earn more money doing the same business you already have experience, expertise and loyal customers?
If yes, then you must seek for ways to expand your business without breaking the bank. Unlike what most gurus are telling you, if you are just starting out, you don't need to worry yourself about how to secure bank loan. Because there are alternatives you can still take to scale your business.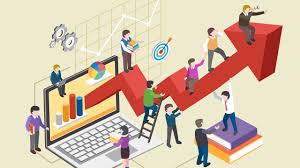 Running a successful business is one of the most rewarding experiences you can ever have: it takes grit, determination, patience, compassion, and a whole lot of ideas to keep the revenue streaming in month-over-month.
Whether you run a giant corporation or you are a one-woman band, you have to continue to future plan and figure out ways to create new revenue streams for your business.
For many business owners, especially solopreneurs, the thought of seeking for more ways to make money might happen as a result of market drought, market saturation, or the introduction of a fierce competitor.
Planning for new revenue models might also come up when entrepreneurs are looking to make a change and focus on something different for their business.
Regardless of why you are starting to plan for new revenue streams in your business, here are three ways to do it so you can start earning more money sooner, rather than later.
#1. Teach Others What You Know to Earn More Money
https://www.youtube.com/watch?v=Js210hCaV2o&t=73s
One of the most popular ways for a business to expand its products and services is through passing on information to other people.
This monetization strategy that is based on passing on information might be in the form of online training programs, in-person workshops, paid speaking engagements, or through selling step-by-step guides that can help others create for themselves what you have created for yourself like I'm doing with my course, Social Selling Mastery.
Workplace training programs are popping up everywhere, and regardless of the kind of business you run, there is an opportunity to teach someone to do what you are doing, or how to use your products, and more.
If you choose to go by this monetization strategy as a way to expand your business but you don't know how to negotiate what you should be paid for your effort, I've got a step-by-step negotiation guide from Karrass to help you.
How about if you sell a SaaS (Software as a Service) and you don't want to teach others how to create their own SaaS product because you fear they might become your competition?
Good thinking.
So how else could you provide training opportunities or create opportunities for learning that relate to your SaaS product?
The solution is simple.
If your SaaS is an organizational tool, you could conduct training on how to plan and organize the next quarter of your business operation.
If your SaaS helps people book clients, you can organize workshops on how to close sales and admit students in batches.
If you run a fashion boutique instead of selling a software product, you can hold lessons on how to put together a killer outfit for an interview, promotion dinner, meeting a new client, date, family reunion and more.
If you are more reserved and don't like to talk in front of people, you might consider writing a how-to book about your product or service. You can promote it on your website and through social media channels and use it as a way to earn extra income by teaching others about your business.
If you choose to promote it using Facebook ads but don't know how to get a highly converting campaign, you can hire the services of Ebusinessroom Ventures.
#2. Paid Social Media Exposure
If you have a decent social media following especially with a large audience from the U.S., UK and Australia, or even if you don't and you work in a really niche market, you could start offering paid features on your social media accounts. In a nutshell, it is called, Influencer marketing.
Influencer marketing is a growing trend on social media platforms such as Instagram where account holders will charge a nominal fee to feature brands on their Instagram timeline. Some of these popular U.S. influencers charge as high as $50,000 per social media update.
If you have a lot of followers, this could prove to be lucrative for both your business, as well as the people you are selling feed space to – everyone wins in a situation like this.
To get started with this method of growing your business and making more money in the process of doing it, all you have to do is to determine how much you want to charge, the kind of content you want to share, and how often you'll feature someone on your social media feed.
It's not rocket science. I do it and earn big every month from it.
If you are new, you don't have a large audience or you hate pitching people for fear of being rejected, you can sign up with ValuedVoice now to start getting offers to promote for a huge income return every month.
Let's say you are running men's fashion blog and you want to start offering space on your feed to feature promotions from brands, you can announce the opportunity on your Instagram feed and let people know how they can reach you to have a paid feature on your Instagram account.
Expanding your business and earning more money as a result is simple but as long as you are scared to give it a try, you will never see any success.
Paid social media exposure is a very simple way to build advertising revenue for your business, and your paid clients will bring their followers with them when they are featured on your account.
Again, everyone wins when you sell space on your social media feeds.
#3. Create New Products or Find More Clients
This one might sound a bit obvious, but many companies think that they need to start cutting costs when the purse-strings get a little tight. No, there's a time for that, but not always. You can read up Stacy B Miller's opinion of how to the best time to cut costs.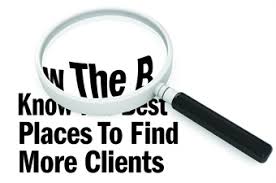 A lot of companies operate on a seasonal basis and only "staff up" during the busy times of the year. This is obviously not the best way to help your business scale.
If you want to help your bottom line, the easiest way to do that is not by cutting staff or cutting costs; it's to find more clients.
Create a new product or service, or an upsell that you can offer to your existing clients and put the word out that your company is growing. We made an extra $1,000 in 2 weeks after announcing that our digital marketing agency has started operation.
If you are running a single-owner operation, consider offering consulting services on the side related to your business as a way to bring in more customers and create new services.
Many successful businesses that came back from the brink started out as side projects. Instagram, Twitter, Twitch, AppSumo and many of Google's products that we know and love today also started as side projects.
If you own and operate a recruiting company, your job is to find the ideal employee for your clients. That alone is a great service, and you will earn decent revenue year in and year out doing just that.
Still, you know there is more you could be doing, right? Have you thought about reaching out to your existing clients and asking for referrals? Have you offered to conduct assessments of their existing business to see if there is an opportunity to add more employees?
Are you asking around the city about companies that are coming to the area? There is a lot you can be doing to grow your business and find new clients; you just need to start thinking outside of your existing services and products.
Conclusion
Running a successful business is not for the weak. You have to be willing to go out there and get what you want. But you have to know what it is you are after first; that's a step many people miss.
They say, "I want to earn more money," but they don't take the time to consider how they can make that money. So if you find yourself repeating these words, "I need to double my revenue this year" then it's time to start thinking about offering training, selling social media feed space, or finding more clients for your existing products or offering new products to your existing clients.