Would you like to learn how to build a super successful virtual call center for small businesses?
Or you are looking for the best virtual call center software that can help to take your business to the next level of growth?
Among some of the best small business ideas for introverted entrepreneurs, one of the most people haven't really explored is the virtual call center.
Building a successful virtual call center is a great career choice for entrepreneurs who are social and work outside of traditional job environments.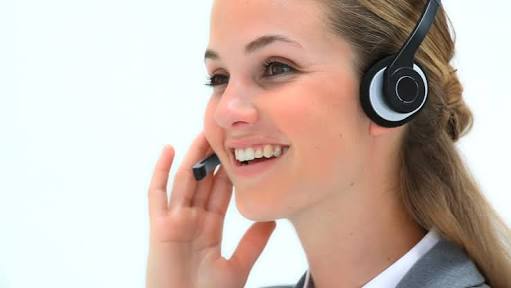 How Do Virtual Call Centers Work?
Virtual call centers connect customers and agents in different locations by using software and virtual phone numbers to streamline the process. Customers can call from anywhere in the world and agents are able to take these calls from the company site or while working at home using the virtual call center software.
Giant web hosting companies like Bluehost and Siteground, and email marketing software companies like Constant Contact and GetResponse all use virtual call center software to make communicating with their customers easier. This is unarguably one of the most effective enablers of remote work.
Like every other virtual assistance job, call centers are focused on customer service. If you're going to be the owner of a call center, you'll need to market your company wisely and understand the techniques of outstanding customer service. Employees will also need forward-thinking training before they begin representing your company as an agent.
Owning a profitable virtual call center provides a full-time income if you learn ways to grow your business. As a start-up entrepreneur, your initial needs will be a quiet space, high-speed internet connection, software, and some hardware equipment to begin. While customers do come first, you still need to know how the business works on the back end to develop partnerships and grow your customer base.
One of the most profitable healthcare ideas is to build a medical call-answering service that will attend to the needs of your target audience.
Here are 7 of the most important tips to remember as you build your virtual call center.
#1. Hire Remote Workers
By choosing to operate virtually, you avoid expensive miscellaneous fees and overhead expenses from working on-site. Your staffing solutions can also be handled conveniently if you choose to work with freelance agents remotely.
In order to lower the cost of operation and hiring without lowering your standard, choose your best hires by reviewing their resume and setting up a phone call or video meeting.
You'll naturally attract more business if you decide to operate your virtual call center 24/7. Therefore, you should invite remote workers to apply in different time zones so that you can schedule them accordingly instead of closing your virtual call center at the end of a traditional workday.
#2. Begin Networking Strategically
Your virtual call center can't expand without the right connections to bring in business. Marketing alone can bring you results over time but working with other professionals is most effective to make your brand recognizable while building a supportive network.
To build your customer base through networking, research companies online and reach out to businesses that are within your niche to see if a partnership would be beneficial. You can also work with website owners to market your business through content or advertisements that will increase your rank in search engines.
Alternatively, you can also use this guest posting techniques by Qhubekani Nyathi to create an instant buzz about your new business by spending too much money to achieve that.
#3. High-Quality Headsets and the Internet Are a Must
You need reliable hand-free handsets for a variety of reasons.
When speaking with customers, you can't fully assist them if you're holding the phone because you'll need to be taking notes and doing research to be helpful. If you have to hold the phone during a call, the person on the other line will have to wait on hold as you look for answers.
Along with your headset, your internet service should be top-notch to support the virtual phone numbers used for your business. Dropped calls, or calls with static will make your virtual call center seem unprofessional.
A weak internet connection will also create another holding inconvenience for customers if it is moving slowly as you perform a search or try to enter information. Most online business owners probably do not know that speed and quality are the key driving force of a successful internet business.
This is why we highly recommend that you get cheap high speed internet service near you. It not only saves costs but also helps you to build an efficient call center service. You can get the best internet deal when you compare various internet service providers based on speed.
#4. Learn How to Make (and Keep) Your Customers Happy
Be sure that your software and staff can work to accommodate callers quickly because one of the main things that can make call centers lose customers is a long wait time.
If you're working with multiple companies or a large business, your virtual call center must be built on a foundation of strong communication and efficient work processes.
Whether on the phone or in person, callers want to know that customer service representative genuinely care about helping to solve their problems. This is exactly what has made our company, Ebusinessroom Ventures stand out from other digital marketing agencies.
Go the extra mile by allowing your callers to give direct feedback or provide options for quick surveys. Then, put the information consumers provide to good use by modifying your business operations to better suit their needs.
#5. Budget Accordingly
You'll need an effective business plan and a budget if you're going to build a stable business. Research and list your start-up costs as you build your internet-based business.
This list should include the cost of software, hardware, and rental space if you plan to work in an office. As your business grows, you'll also have to factor in the costs of hiring employees and providing them with equipment.
Be reasonable with your spending as you're getting off the ground. By working at scale, you'll be prepared for any unexpected costs while generating revenue that can be put back into the business.
How about marketing your business? As a smart entrepreneur, you have many options for promoting your business even if you are on a small budget.  
#6. Pick Your Niche
You can't have something for everyone when building a virtual call center. Your business should cater to the needs of callers that require specific services and assistance.
If you attempt to operate as a general call center, your team is more likely to fall short when attempting to provide detailed information to customers.
Set your call center apart by gaining expert knowledge in specific areas. Customers almost always have questions when they call. Focusing on a niche will allow you to better answer those questions and provide long-term solutions.
Niche services will also guide your marketing efforts and make your call center a more viable option for businesses that want to work with a virtual service to assist them with handling a large volume of calls.
If you are struggling with picking a profitable niche, we've got a detailed guide here to help get that sorted out now.
#7. Invest in the Proper Software
The right software is critical when operating a virtual call center.  Be sure that the software you use can record and automate processes.
As a virtual call center owner, it will serve you and your employees well to focus on improving your customer service like other A-list companies do instead of spending time on administrative tasks that a software could have handled.
Find software that stores information about your customers, so you'll have a deeper insight into what callers want when they contact you.
Software that automates record-keeping and calls management will also strengthen your relationships with other companies. You can extract the information collected by the program from the cloud to share with partnering businesses and your staff to stay on top of your game and highlight your professionalism.
Starting your own virtual call center or running a franchise today will present you with a load of business opportunities more than you can ever imagine.
Do not forget to get a virtual call center business plan. You need it.
Are there other things you've noticed that made a particular call center unique? Share with us in the comments section below.